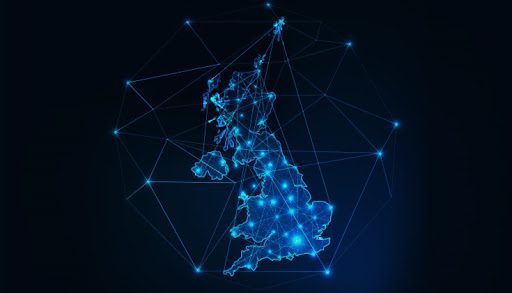 · 31 tech scaleups have been selected to join Tech Nation's prestigious fintech programme, with the programme seeing almost a 20% rise in applications from the year before
· The 6-month programme will support the growth of the UK's most promising fintechs 
· New data reveals that the UK has the largest number of fintech unicorns (22) in Europe and the greatest level of fintech investment, with $2.5bn raised in VC investment in 2020 so far
Tech Nation, the growth platform for tech companies and leaders, announces the 31 tech companies that have been selected to join the Fintech Cohort 3.0, in conjunction with revealing new data that shows the UK is leading fintech in Europe.
The cohort includes companies from across the fintech sector; operating in areas such as: insurance, regtech, open banking and digital ID. This year's cohort features a high proportion of insurtechs, at 20%; with this being the first year that insurtech companies qualified for the programme. It reflects the strong growth of insurtech as a sub-segment of fintech in recent years.
60% of companies joining the programme are from outside of London, highlighting the strength of fintech hubs across the UK and the maturity of the fintech sector outside of traditional financial services centres. Companies joining the programme are based in: Sheffield, Belfast, Edinburgh, Colchester, Bracknell, Manchester, London, Cardiff, Milton Keynes, Bournemouth, Newport, Norwich, Glasgow, Guildford, and Nottingham. On average the companies have raised £3.3m and employ 18 people.
Some of the new companies include:
Automated Intelligence, Belfast, Northern Ireland – Regtech
Financial organisations are mandated by stringent regulatory standards to prove compliance, and failure to comply can result in reputational damage and financial loss. Automated Intelligence provides highly regulated firms with data insight, risk identification and compliance reporting, covering both analysis and discovery, as well as governance, policy execution and reporting.
Balkerne, Colchester, East of England – Insurance
Managing risk is difficult, as there are so many contributing and changing factors. Balkerne provides property specific, live information across different risk domains, which enables property owners and operators to significantly reduce the frequency and scale of losses and business interruptions. Their platform incorporates a range of historical data sources, which enables property owners and operators to make informed and auditable decisions for managing long term property climate risk.
BankiFi Technology, Manchester, North West – Open Banking
For SMEs and the self-employed, lots of small admin tasks can quickly become overwhelming. BankiFi orchestrates and automates these admin tasks as well as providing an integrated invoice-to-pay service that matches and reconciles payments with open invoices and auto reminds late payers. They help businesses by providing all their needs in one place, improve productivity, financial health and help drive growth.
Caura, London – Payments
Looking to simplify and streamline vehicle payments, Caura is the payment platform for your car to manage parking, tolls, congestion charge, MOTs, vehicle tax and insurance. Caura DRIVE allows users to pay for 95% of parking, London's CC/ULEZ charges and tolls by just entering your vehicle registration. Caura PROTECT is an FCA registered product with seven insurers, allowing drivers to purchase and manage motor insurance. Caura MAINTAIN seamlessly manages MOTs and vehicle servicing.
The UK Leads Fintech In Europe
With the UK's historic strength in financial services, combined with world-leading policy and regulation in the space, such as Open Banking, the FCA Fintech Sandbox, and the new Fintech Pledge, it is hoped that these companies will contribute to building a world-renowned fintech powerhouse in the UK.
New data reveals that the UK continues to lead Europe for fintech VC investment. This year, $2.5bn has been invested in UK fintech companies so far, with investment levels peaking in July 2020 ($1bn). By comparison, German fintechs have raised $1.09bn and Swedish fintechs have raised $1.06bn this year to date. The UK also leads Europe for fintech unicorns, with 22 fintech unicorns, compared to 6 in the Netherlands, 4 in Sweden, 3 in France and 3 in Germany.
Liam Gray, Fintech Lead, Tech Nation comments: "The UK fintech ecosystem is truly world leading and its strength is clearly demonstrated by the calibre of companies on this year's Tech Nation Fintech programme. Our third cohort will officially introduce insurtechs to the programme, a sub-segment of fintech that has matured significantly in recent years. This cohort will also be the most geographically diverse group of fintechs we've ever had, with 60% located outside of London, highlighting the growing prevalence of regional fintech hubs."
Tech Nation received 143 applications for the programme, the most ever received and up by almost 20% from last year. Judges, mentors and advisors include many of the leading figures in the fintech sector.  Catherine Wines, Co-founder, WorldRemit, Richard Theo, Founder & CEO, Wealthify and Lou Smith, CDO, Lloyd's. Tech Nation's fintech programme has supported many of the UK's leading fintech companies, including Kani, Credit Kudos, Funding Options, Sustainably, Good Box and Primary Bid.
Tech Nation is privileged to have Wilson Sonsini, Buckley and CBRE partnering on the Fintech 3.0 programme. Their experience and knowledge working alongside scaling companies will be invaluable for providing insight on international expansion, virtual banking and property management throughout the programme.

HedgeThink.com is the fund industry's leading news, research and analysis source for individual and institutional accredited investors and professionals