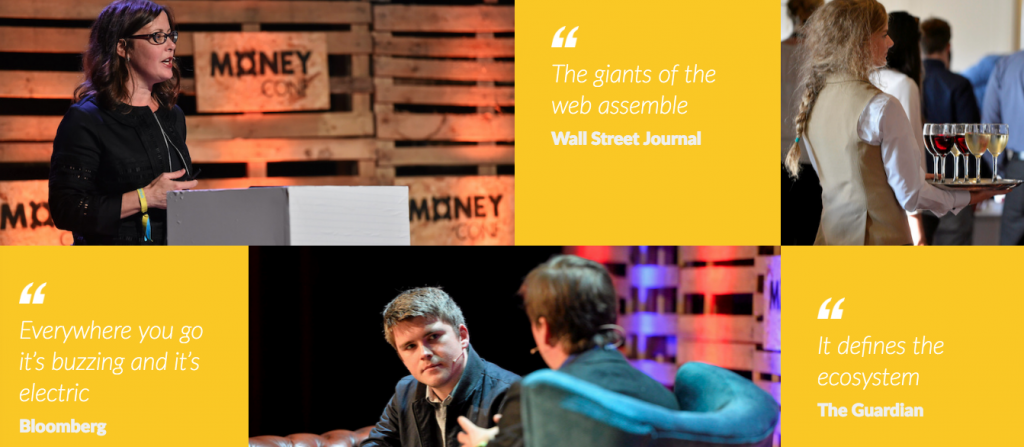 MoneyConf – Europe's largest technology event, Web Summit, to host two day Fintech event in Madrid.
First year the event is being hosted in Madrid, was held in Belfast in 2015. The two day event will see over100 speakers who are changing the financial sector through technology take to the stage.
In a time of powerful disruption for the financial industry and when Fintech changes all details of finance the biggest asset of any industry is, nevertheless, an old and solid thing called trust. This is even more relevant in the case of the financial and trading industry nowadays when major tech organisations commande most of the data and users around the world.
As history has shown, the economy goes through bear and bull cycles and adapts towards the most flexible innovation / technology that gets scale and firstly that users manage to use very fast. Currently, in a time when big corporations such as Google, Facebook, Apple, Microsoft, Amazon, Alibaba manage much more money than most of the top world banks there is an overwhelming need to promote a bridge between tradition, trust and special wise stability. In this fragile environment, the money – financial, payments, peer to peer, crowdfunding and trading – industry needs to put all its efforts into building trust in order to develop and improve its performance and results and adapt to the world we live in.
Financial innovation is now the biggest driver of financial organisations and FinTech brings together the financial larger industry and high-technology sectors in a dynamic framing / area where traditional financial institutions, telecommunications companies, start-ups and infrastructure operators are trying to respond, adapt and evolve effectively to the ever changing and demanding needs of their customers.
FinTech has been changing the financial services industry in ways never possible from the outside in, according to the "Blurred Lines: How FinTech is shaping Financial Services" a recent report published  by PwC within the next 3-5 years, the cumulative investment in the financial industry in relation with tech could reach USD 150 billions.
Financial institutions and major tech companies are working and most of the times stepping over one another for a chance to lead or get into the ever complex and mutating game. The result is a new digital, mobile and hyper competitive landscape and playing field where organisations have to be agile and able to change keeping at the same time the DNA of trust and coping with regulation and compliance demands. As the tiny lines between the global or local traditional finance, technology firms, e-commerce, cryptocurrencies, blockchain infrastructure tech permeates the global finance infrstructure and telecom companies are fast forward blurring, at the same way many innovative solutions are emerging every new day and there's clearly no straightforward answer or solution to navigate this disruptive Financial and Technological world of the old thing called Money.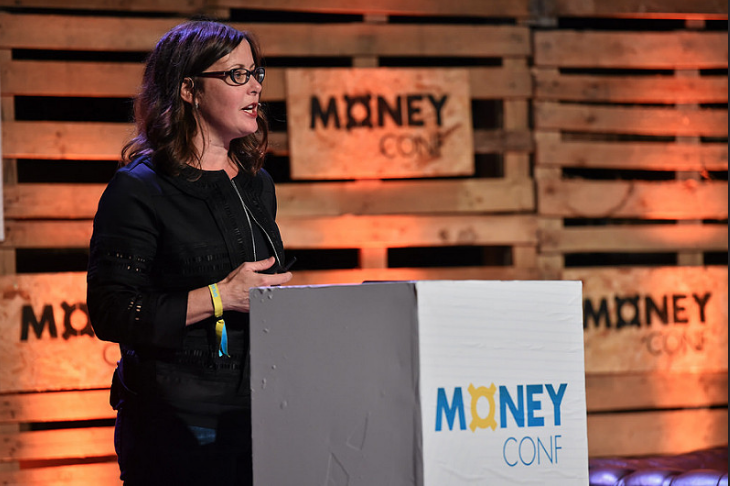 MoneyConf offers an exclusive event with top personalities and over 100 of the world's top fintech startups that will exhibit at the event.
On 21 and 22 June over 1,500 people from the world of fintech will come to Nave Boetticher, Madrid to take part in MoneyConf. This restricted invite ­only event is being brought to Madrid by the organisers of the world's largest startup event Web Summit. A successful event lead by Paddy Cosgrave, the leading and innovative CEO of Web Summit and MoneyConf.
MoneyConf is a new space that is fast becoming the most important global meeting place for leading financial institutions and disruptive startups,­ an event for entrepreneurs, investors, startups and the global financial powerhouses to gather in one intimate space discussing the problems and issues the industry faces and ways to come eith it.
The organisers moved the event to Madrid for 2016, from Belfast, after seeing what a up and coming tech hub the city has become along with its importance in the world of finance.
Fintech has become a growing area in the world technology and M​adrid, with homegrown fintech companies such as Kantox, peerTransfer and Coinffeine, is gaining visibility in the fintech world market. Also big Banks such as BBVA and Santander are based in this city with historic roots in the financial and trade world.
Although traditional banks have been slow to catch onto the fintech bandwagon, some banks are pushing forward conscious of that is the only way to go. The real economy and financial industry and its future will depend of focus on helping people manage their personal finances, trading and investments through innovative digital, data driven and mobile – tech – service solutions, budgeting and spending trackers, among other features, while offering stability, safety, neutrality and complete transparency. There is no way around this. And some of the top Spanish banks have been some of the first to react in strong ways and are leading some of the areas of the finance and technology innovation.
In 2015 Santander launched a €​24 million incubator for startups ​along with Monitise. Through its venture arm InnoVentures Fund, S​antander invested $5 million in MyCheck, ​it has also invested in C​yanogen.​ Both BBVA and S​antander will be among the companies speaking and taking part in MoneyConf.

Other big names speakers that will be taking part in the event include (selection):
Carlos Torres Vila, CEO, BBVA
Clif Marriott, Managing Director, Goldman Sachs
Kim Fournais, CEO and Co-Founder Saxo Bank
Warren Mead, Partner, Head of Challenger Banks and Global Co-Lead Fintech, KPMG
Taavet Hinrikus, Co­Founder & CEO, TransferWise
Alexander Graubner­Müller, Co­Founder & CEO, Kreditech
David Siegel, CEO, Investopedia
Kathryn Petralia, Co­Founder & COO, Kabbage, Inc
David Emm, Principal Security Researcher, Kaspersky Lab
Al Goldstein, CEO & Founder, Avant
Jacob de Geer, Founder & CEO, iZettle
Ann Cairns, President ­ International Markets, MasterCard
Maria Gracheva, CEO, Yandex. Money
Claire Calmejane, Director of Innovation, Lloyds Banking Group
Mike Laven, CEO, CurrencyCloud
Salvador Garcia, Co-Founder, Ebury
Mark Roden, Founder CEO, Ding
David Birch, Director, Consult Hyperion
Brett Meyers, Co-Founder & CEO, CurrencyFair
Jay Reinemann, General Partner, Propel Venture Partners
Katia Lang, Managing Editor, The Fintech Times
Gloria Macias-Lizaso, Principal, McKinsey
Brian Norton, CEO, Future Finance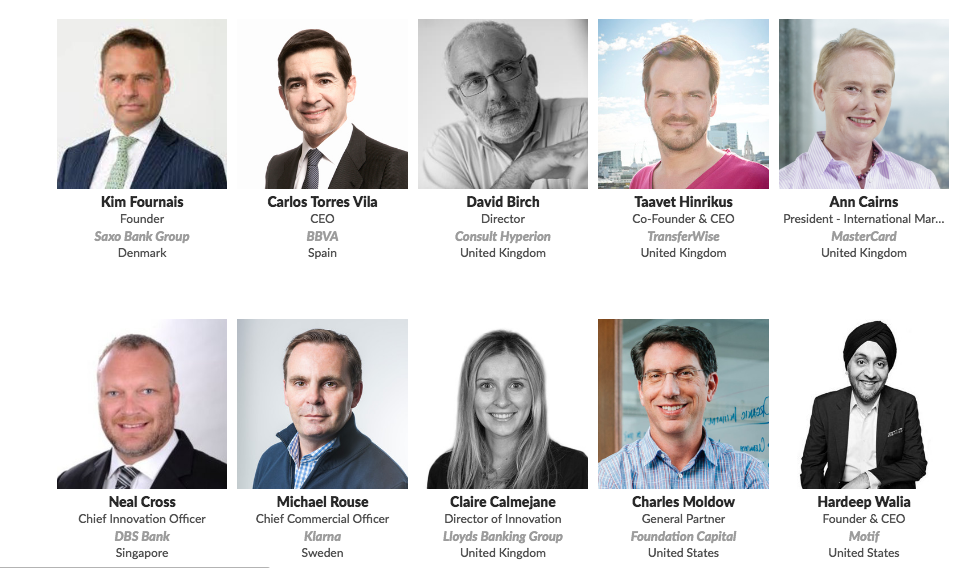 MoneyConf will see over 100 speakers take to the stage to discuss subjects like:
Banking
Infrastructure
BigData
Cryptocurrencies
Blockchain
CapitalMarkets
Credit,
Lending,
Cybersecurity
DigitalCommerce,
Enterprise Banking,
Insurance
IoT and Wearables
Paddy Cosgrave, CEO of Web Summit and MoneyConf said:
"MoneyConf is Web Summit's first vertical event, it was natural for us to focus on fintech as it is such an important area.

"We are extremely excited to host MoneyConf in our new location Madrid. Madrid is an important financial hub in Europe and is becoming one of the forerunners in fintech.

"With some great startups coming from Madrid like K​antox and peerTransfer along with some of the biggest banks in the world such as Santander, we are excited to be coming to Madrid."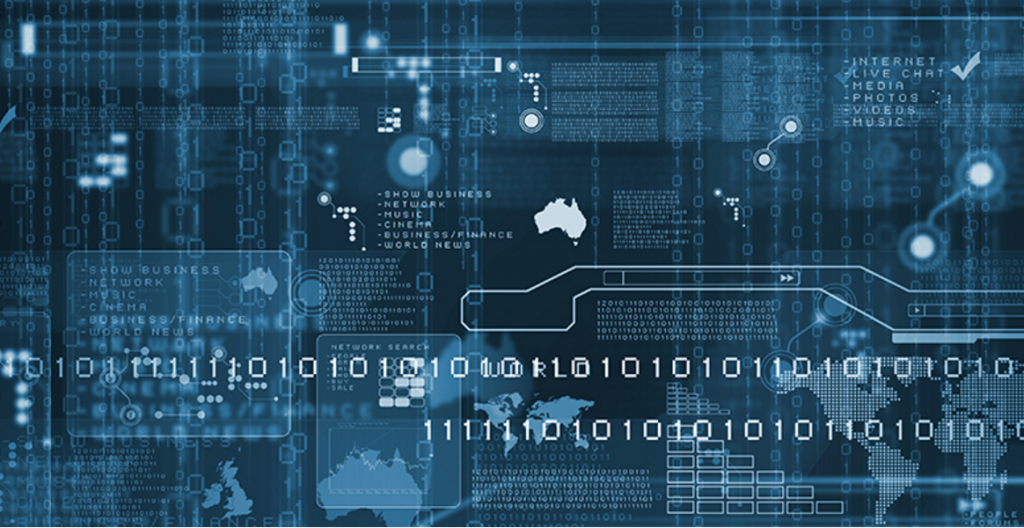 Dinis Guarda is an author, academic, influencer, serial entrepreneur and leader in 4IR, AI, Fintech, digital transformation and Blockchain. With over two decades of experience in international business, C level positions and digital transformation, Dinis has worked with new tech, cryptocurrencies, drive ICOs, regulation, compliance, legal international processes, and has created a bank, and been involved in the inception of some of the top 100 digital currencies.
Dinis has created various companies such as Ztudium tech platform a digital and blockchain startup that created the software Blockimpact (sold to Glance Technologies Inc) and founder and publisher of intelligenthq.com, hedgethink.com, fashionabc.org and tradersdna.com. Dinis is also the co-founder of techabc and citiesabc, a digital transformation platform to empower, guide and index cities through 4IR based technologies like blockchain, AI, IoT, etc.
He has been working with the likes of  UN / UNITAR, UNESCO, European Space Agency, Davos WEF, Philips, Saxo Bank, Mastercard, Barclays and governments all over the world.
He has been a guest lecturer at Copenhagen Business School, Group INSEEC/Monaco University, where he coordinates executive Masters and MBAs.
As an author, Dinis Guarda published the book 4IR: AI, Blockchain, FinTech, IoT, Reinventing a Nation in 2019. His upcoming book, titled 4IR Magna Carta Cities ABC: A tech AI blockchain 4IR Smart Cities Data Research Charter of Liberties for our humanity is due to be published in 2020.
He is ranked as one of the most influential people in Blockchain in the world by Right Relevance as well as being listed in Cointelegraph's Top People In Blockchain and Rise Global's The Artificial Intelligence Power 100. He was also listed as one of the 100 B2B Thought Leaders and Influencers to Follow in 2020 by Thinkers360.