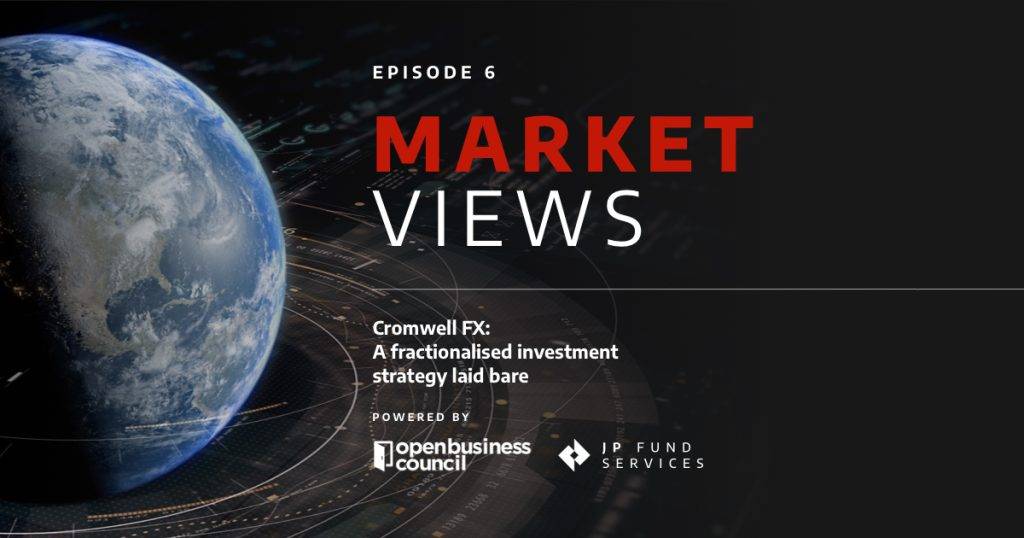 In Episode 6 of MARKET VIEWS, Peter Kristensen and Chris Butler, the strategist behind Cromwell FX lay out the fundamentals of investing in professionally managed foreign exchange programs.
Chris Butler leads the strategy team behind Cromwell FX, the flagship FX investment program recently launched on trademakers.com as a fractionalised investment.
Peter Kristensen, Co-CEO at JPFS:
'With the Cromwell FX strategy, 99% of all investors can invest in professionally managed strategies and programs, from just $5,000 via trademakers. Previously, these kinds of investments were out of reach for many investors because of the high minimums required to participate.'
Chris Butler, Chief Strategist at Cromwell FX:
'Until now, Cromwell FX was only available to professional investors, family offices and institutional clients. However, by partnering with JPFS our highly successful programs are now accessible to every type of investor via the trademakers platform.'
You can discover more about Cromwell FX, its performance, and the team behind it on trademakers.com.
Watch Episode 6: MARKET VIEWS
The post Meet Cromwell FX Strategist, Chris Butler first appeared on JP Fund Services.
The post Meet Cromwell FX Strategist, Chris Butler appeared first on JP Fund Services.