Last week the markets struggled to make any directional moves. Compared to the rest of 2023 so far this was a quiet week.
With further weakening in global economic data this could well point towards an impending recession. The Dollar still looks weak but overall ended the week flat.
Euro and GBP both traded flat on the week. Despite economic releases in the eurozone (CPI in line) and the UK (CPI slightly higher) both pairs remained in a tight range on the week.
Euro initially slipped but found good support around 1.09 and moved back towards the 1.10 level which seems to be offering key resistance.
Looking at the technicals any sustained break above 1.10 could see Euro move to 1.15. GBP had a similar week closing around the mid 1.24, with 1.25 offering significant resistance.
Commodity currencies reversed much of last week's gains. the AUD and NZD both lost ground and CAD losing 1.4% as oil prices weakened.
Oil lost 6% to close around the $77.90 level as it gave up some of its gains from the OPEC+ announcement.
The week ahead sees interest rate decisions from the BoJ along with Eurozone and US GDP numbers.
Weekly Majors Market Performance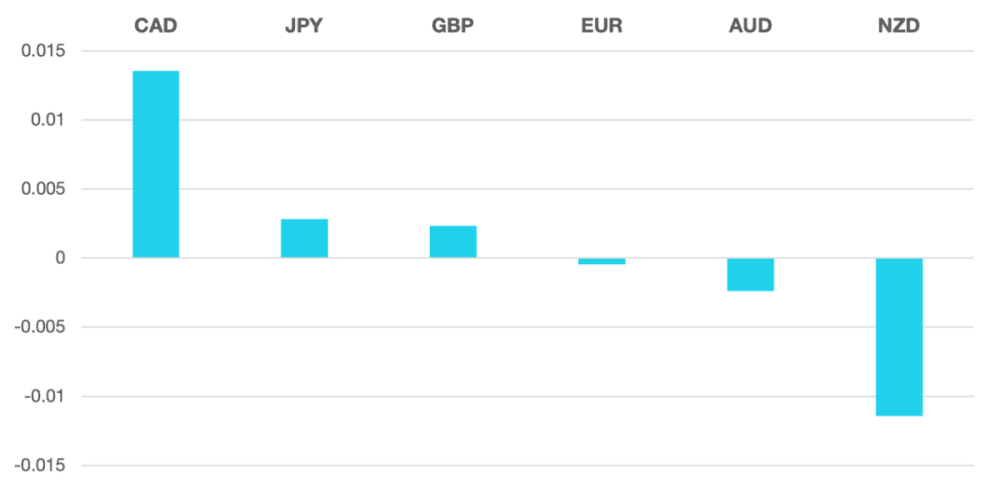 Cromwell FX is a quantitative FX manager offering superior risk adjusted returns. The portfolio is the most liquid pairs . The strategy is fully automated and adhere to strict rick management procedures to control leverage and position limits.
The post Markets Struggle for Direction first appeared on trademakers.
The post Markets Struggle for Direction first appeared on JP Fund Services.
The post Markets Struggle for Direction appeared first on JP Fund Services.