The United Kingdom, with its robust economy and thriving business landscape, is home to a growing number of billionaires. While wealth may be concentrated among a select few, many of these billionaires started with humble beginnings, relying on ambition, determination, and entrepreneurial spirit to build their fortunes. In a recent analysis, SuperCasinoSites explored the birthplaces of the UK's self-made billionaires, shedding light on where these remarkable individuals hail from and the industries that propelled them to financial success.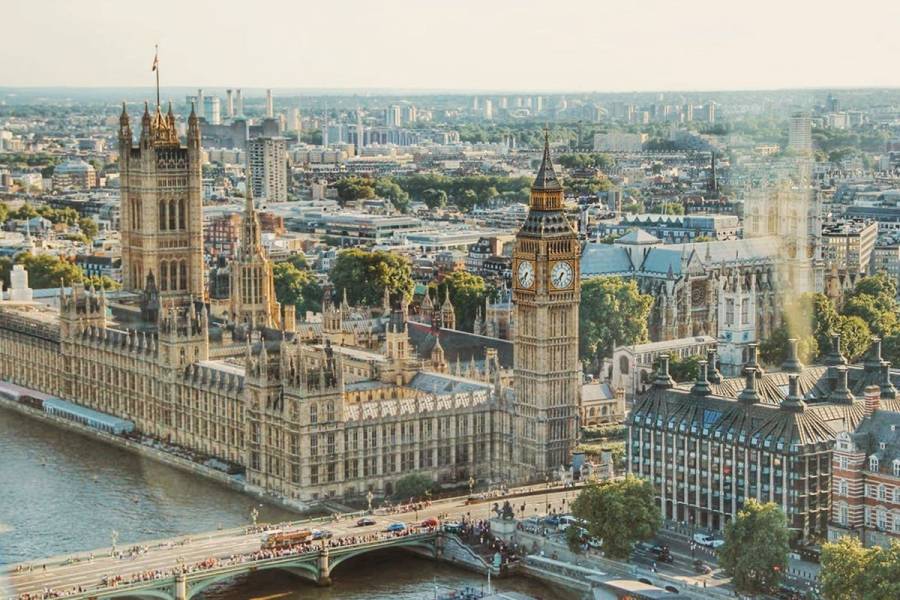 To identify the birthplaces of the UK's self-made billionaires, SuperCasinoSites compiled data from the 2023 Forbes Billionaire List, focusing on individuals who did not inherit their wealth. Birthplaces were cross-referenced with records from FindMyPast, ensuring accuracy. The net worth of each billionaire was presented in both US dollars and British pounds, and locations historically incorporated into different counties were treated separately to maintain geographical accuracy.
Inner London Dominates
Unsurprisingly, Inner London emerges as the primary birthplace for the UK's self-made billionaires, with seven notable individuals originating from its districts. These central areas provide better access to elite schools, fostering educational opportunities and career prospects. Notable billionaires from Inner London include Joe Lewis, Richard Branson, Laurence Graff, Christopher Rokos, Bernard Lewis, Richard Desmond, and Cristina Green.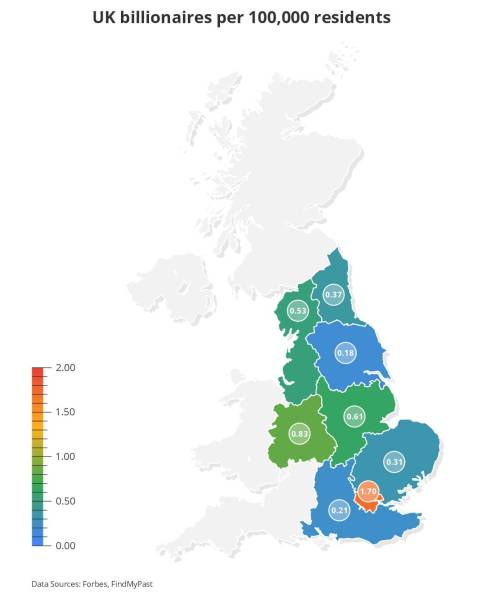 Outer London Boroughs
Ealing, a London borough in Outer London, is the birthplace of billionaires Ian and Richard Livingstone. Bromley, another Outer London borough, boasts billionaires Alex Beard and Mark Coombs. Stoke-on-Trent in Staffordshire gave birth to Denise Coates and John Coates, co-CEOs of bet365, solidifying their status as self-made billionaires.
Regions with the Most Self-Made Billionaires per Capita
To gauge the concentration of self-made billionaires, population figures were considered. London tops the list, with 1.7 billionaires per 1 million residents. The West Midlands and the East Midlands follow closely, showcasing high per-capita billionaire density. The North West region ranks fourth, with 0.54 billionaires per 1 million residents.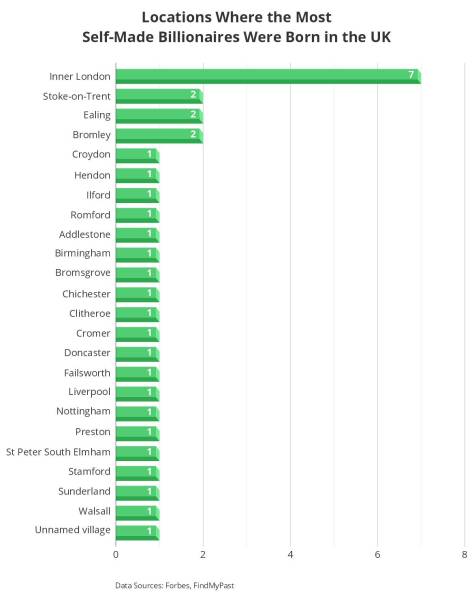 Key Industries Driving Wealth
The financial sector proves instrumental in helping individuals achieve billionaire status, with eight billionaires originating from this industry. Michael Platt, co-founder of BlueCrest, and Christopher Hohn, a hedge fund manager and philanthropist, are among the notable figures. Additionally, fashion and retail have played a significant role, exemplified by business magnate Mike Ashley, who transformed Sports Direct into the UK's largest sports-goods retailer.

HedgeThink.com is the fund industry's leading news, research and analysis source for individual and institutional accredited investors and professionals