The LatAm Edge Award is the only award for scale-ups with revenues of over US$1 million that wish to expand their business to the UK and Europe. This year's finalists are ePHealth (Brazil), PlataformaVerde (Brazil), Instacrops (Chile), Sensedia (Brazil), Squid (Brazil) and Valiu (Colombia).
They will have three minutes to present their innovation before a panel of judges made up of 11 specialists, who will vote on the platform. The six finalists will receive a free mentorship service from an English professional who specialises in preparing global companies for delivering pitches.
This year's award will take place at the London Science Museum during Latin American Tech Day, on June 13th, from 9am to 2pm, during London Tech Week.
The winner will receive the equivalent of £100,000 in support services for one year. This includes free office space in WeWork for a year in London, as well as coaching services from Sapovalova Coaching, business development and accountancy from Deloitte, judicial support from Fieldfisher, digital marketing from Eydos Digital and public relations from GrupoCASAUK and Brazil. Furthermore, the company will have the support of the Latin American Chambers of Commerce in London.
This year, 119 scale-ups from 19 large cities in 11 Latin American countries have signed up to take part in the award. Brazil still has the largest number of participating cities, followed by Chile, Mexico, Colombia and Argentina. There was a considerable increase in the number of participating cities and a significant increase in companies that registered in the areas of education, health technology and agricultural technology.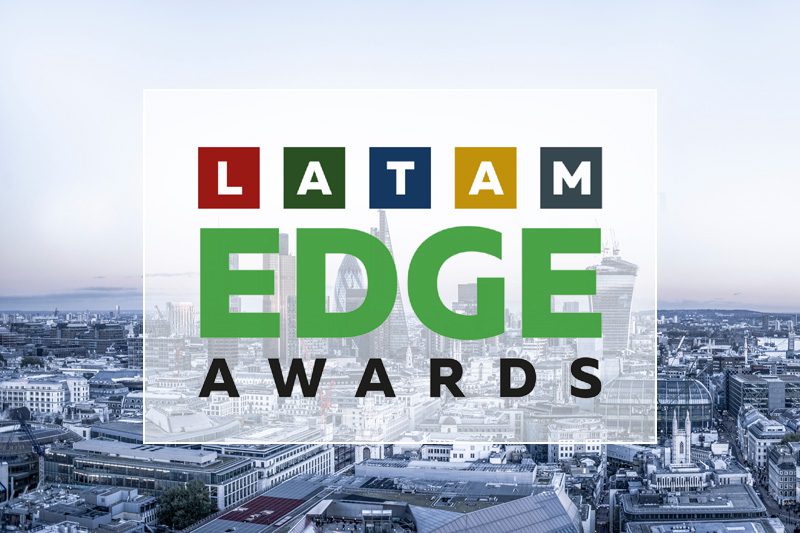 "An initiative like this is vital to foster new innovative businesses in Brazil, as well as being an excellent opportunity for these companies to network with large corporations and get in touch with transforming the environment of cities that are advanced, like London," said Gustavo Rotta, Co-leader of Innovation at Deloitte in Brazil. "To actively support this process is enriching and aligns with our values. The combined efforts of entrepreneurs and large corporations make an impact on our present and will also transform the future."
Fábio Gandour, IBM's former head scientist and one of the judges of the award, agrees. "Events like the Latam Edge Award are important to stimulate the production of innovative ideas," he said. "Another effect that is as important are the steps that go beyond a good idea, such as implementation, technical viability and commercial expectations, which are questioned and demanded by the award. Without this, innovation cannot happen!"
Gustavo Reulet, co-founder of Latin American Tech Day, commented: "The event has grown even more this year, as we will have two debate panels on the impact that Brexit will have on innovation companies in the UK, as well as from abroad. Additionally, we will have the LatAm Edge Award and business meetings for Latin American companies. The fact that we are in the London Science Museum and counting on spaces for the companies to exhibit their innovative work from various Latin American countries parallel to the event is another new aspect that will mark the presence of Latin Americans at London Tech Week, the biggest technology event in Europe and the UK."
The Latam Edge Award is the only award to focus on innovative companies with revenues of over US$1 million that wish to work in the UK and European markets. More than 400 scale-ups have registered to compete for the prize since the award was created in 2016. Its fourth edition, in 2019, is supported by Deloitte, one of the largest tributary consultation and business development companies; the Department for International Trade from the British government; Softex; SendPulse, one of the most efficient platforms for SMS texting, Web Push and emails via SMTP; the law firm FieldFisher and F6S, one of the smartest platforms for monitoring and data administration for start-ups.

HedgeThink.com is the fund industry's leading news, research and analysis source for individual and institutional accredited investors and professionals