In the latest Investor Survey by Laser Digital, an overwhelming majority of investors recognize the significance of digital assets within the investment landscape. According to the survey, a staggering 96% of respondents view digital assets as a valuable opportunity for diversification, on par with traditional asset classes like fixed income, cash, equities, and commodities.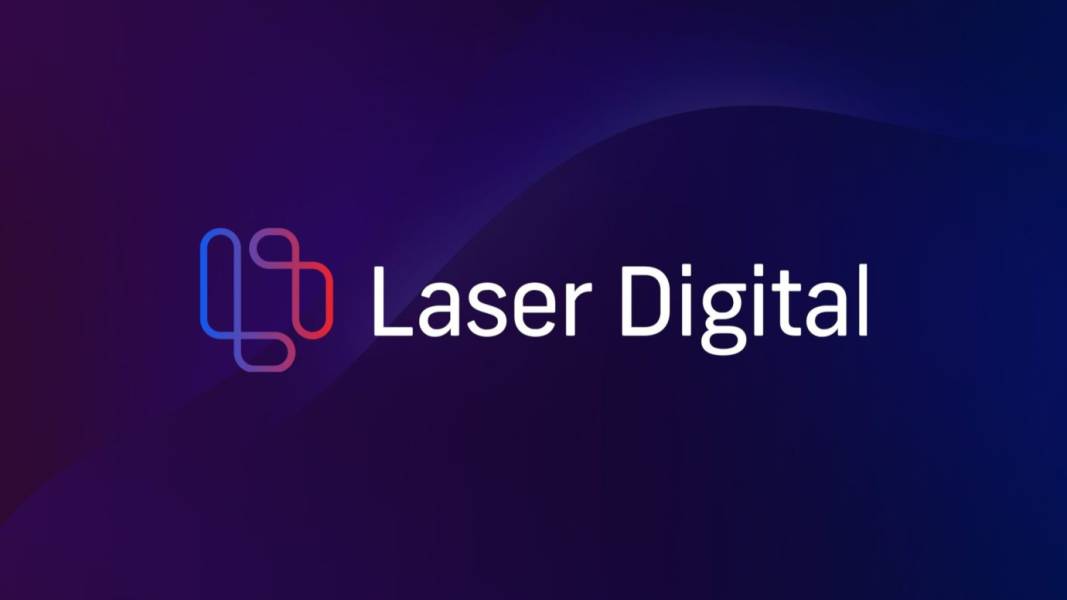 Laser Digital, the digital asset subsidiary of Nomura, conducted a comprehensive global survey among professional investors in 21 countries. These investors represent various sectors such as pension funds, wealth managers, family offices, hedge funds, investment funds, insurance asset managers, and sovereign wealth funds.
Together, these professionals oversee a staggering $4.956 trillion in assets and operate across Europe, the Middle East, the United States, China, Hong Kong, Singapore, South Africa, and Brazil. They are strategically positioned in major financial hubs, employing diverse strategies in the digital assets sector.
Commenting on the research findings, Dr Jez Mohideen, CEO of Laser Digital, said:
"Our comprehensive study reveals that the majority of institutional investors surveyed saw a clear role for digital assets in the investment management landscape, and the benefits they can bring, such as greater diversification of portfolios.
"For many, their outlook for major digital assets such as Bitcoin and Ethereum is positive, but our study also reveals challenges and hurdles for the market. Many of our survey respondents acknowledged that there are legal and regulatory restrictions that could prevent them from investing in digital assets, and these need to be addressed by the industry in cooperation with regulatory authorities."
Key findings from the research
The surveyed investors expressed a strong desire for closer integration of digital assets with traditional assets. An impressive 91% of respondents emphasized the importance of combining digital assets with other traditional asset classes to create resilient income strategies that can effectively mitigate the risks associated with inflation and fiat currency debasement.
Furthermore, approximately 90% of participants stressed the significance of having the support of a reputable traditional financial institution for any digital asset fund or investment vehicle. This endorsement was deemed crucial for both the investors themselves and their clients to consider investing in such ventures.
In terms of sentiment towards the digital asset class, over four-fifths (82%) of professional investors exhibited a positive outlook for the sector in general, particularly emphasizing their optimism towards Bitcoin and Ethereum over the next 12 months. Conversely, only a small fraction (3%) expressed a negative outlook, while the remaining 15% maintained a neutral stance.
When considering investment options, a substantial 88% of respondents stated that they or their clients are actively contemplating investments in digital assets. Regarding Bitcoin and Ethereum specifically, nearly half (48%) of the participants perceive them as foundational elements of the emerging Web 3.0 economy, offering long-term investment opportunities. Another quarter (26%) view these assets as both long-term investment prospects and highly speculative assets, while the remaining 26% primarily regard them as highly speculative assets.
They are not just focused on the big two cryptocurrencies – 88% of those questioned said they saw value in being exposed to other carefully-chosen cryptocurrencies beyond Bitcoin and Ethereum. Just 12% saw no value in expanding into other cryptocurrencies.
Investors have varying maximum allocations to digital assets within their risk boundaries. A notable portion of respondents, 22%, reported being able to invest up to 5% of their portfolio, while 30% indicated a maximum allocation of up to 4%.
Looking ahead, nearly half of the participants (45%) stated that they or their clients plan to have a total exposure to digital assets ranging from 5% to 10% over the next three years. Only a minimal percentage (0.5%) mentioned having no exposure to digital assets during that period.
In terms of preferred exposure strategies within the digital asset class, our study revealed that Momentum emerged as the most popular choice, with 80% of investors expressing a preference for it. This was followed by Value, favoured by 68% of respondents, and Carry, favoured by 61%. However, a significant majority (77%) indicated a preference for a risk-adjusted combination of all these factors.
In April 2023, Laser Digital engaged the services of Pureprofile, an independent market research company, to conduct interviews with a total of 303 professional investors. These investors belong to various sectors, including pension funds, wealth managers, family offices, hedge funds, investment funds, insurance asset managers, and sovereign wealth funds. The interviews were conducted online, and the participants represented companies based in a wide range of countries, including Bahrain, Brazil, China, Denmark, Finland, France, Germany, Hong Kong, Italy, the Netherlands, Norway, Qatar, Saudi Arabia, Singapore, South Africa, Spain, Sweden, Switzerland, the UAE, UK, and the US.
Hernaldo Turrillo is a writer and author specialised in innovation, AI, DLT, SMEs, trading, investing and new trends in technology and business. He has been working for ztudium group since 2017. He is the editor of openbusinesscouncil.org, tradersdna.com, hedgethink.com, and writes regularly for intelligenthq.com, socialmediacouncil.eu. Hernaldo was born in Spain and finally settled in London, United Kingdom, after a few years of personal growth. Hernaldo finished his Journalism bachelor degree in the University of Seville, Spain, and began working as reporter in the newspaper, Europa Sur, writing about Politics and Society. He also worked as community manager and marketing advisor in Los Barrios, Spain. Innovation, technology, politics and economy are his main interests, with special focus on new trends and ethical projects. He enjoys finding himself getting lost in words, explaining what he understands from the world and helping others. Besides a journalist he is also a thinker and proactive in digital transformation strategies. Knowledge and ideas have no limits.