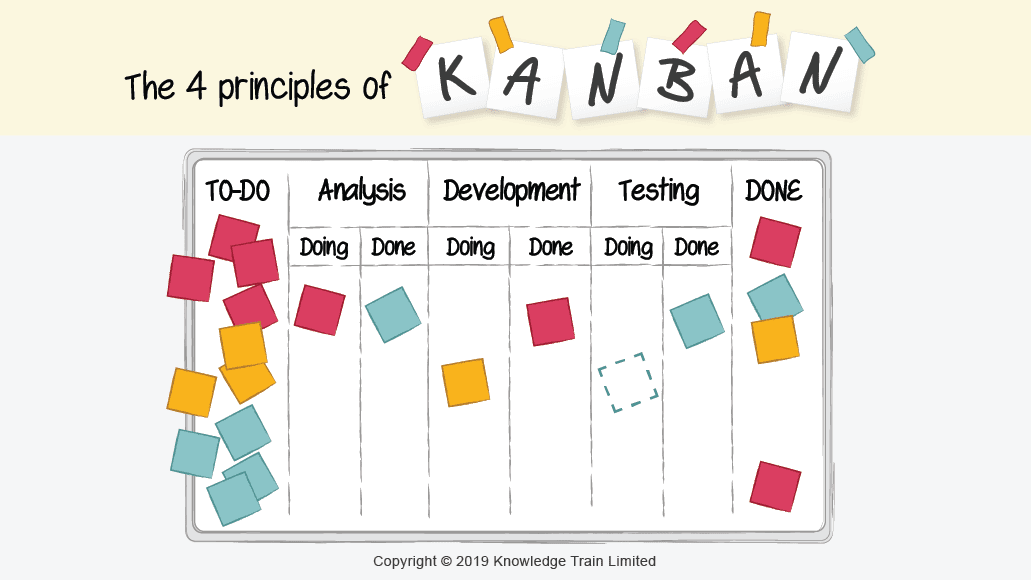 We often think of large projects and office work when thinking about project management. Project management is a useful skill and a system that every business requires. Even small enterprises and home businesses can be far more efficient when they implement good project management approach.
However, project management can also be extremely handy for students who are trying to stay organized in college. After all, everything that students do are basically small tasks and large projects that need to be managed and completed properly.
One of the best approaches for managing projects is the Kanban system. The system is suitable for students in many ways. In this article, we are going to discuss how using Kanban can help you stay organized in college.
A Flexible Method
Before we get to the different ways you can use Kanban to stay organized, it is important to take a closer look at the system itself and how it can be implemented. The Kanban system basically transforms your tasks – tasks in a project – into cards on a Kanban board. The board can have multiple phases (i.e. planned, doing, done) and cards move along the board to represent their statuses.
Since the introduction of digital Kanban boards, the Kanban methodology has become even more flexible. You no longer have to use Post-It notes to place tasks (Kanban cards) on a physical board. Moving tasks from one phase to another and keeping track of your workload is also incredibly easy to do, plus there are extra features to benefit from.
A good online Kanban board like the one offered by Kanbanize will provide the most convenience. You can access your online Kanban board on your phone or laptop as long as you are connected to the internet. On top of that, you have complete control over how the board is organized. You can even set notifications to remind you of deadlines for your assignments.
Managing Your Workload
The Kanban board has one particular advantage that no other methodology can offer, and that is a visual view of the tasks you have in hand. This means you can always see the number of tasks that you need to complete and how far along they are to completion. The board becomes a visual representation of your workload as a student.
There is also a way to organize tasks into groups. You can, for instance, create folders for the classes you take. Tasks related to specific classes can reside in their respective folders. You can view the board entirely or focus on specific classes and the tasks that you need to complete. There are filters that you can use to manage workloads better.
Kanban board lets you prioritize tasks in different ways too. Imagine being able to postpone writing the final assignment for a class and prioritizing writing a summary for an exam that you have to take the following day. Instead of guessing which tasks to prioritize, you can make this type of decision with absolute certainty.
Improved Time Management
As workloads get represented by visual cards, you also gain the ability to manage your time better. Sure, you want to spend some time with friends or attend social events every now and then. Being a student and not have a healthy social life isn't something you want to do after all. However, you can now spend the extra time you actually have and still get your tasks completed in time.
When you have plenty of cards on the left side of the board, you know that you need to allocate more time towards studying and completing those tasks. When most of the tasks are in 'Completed', you can relax a bit and focus on the activities you love doing. Improved time management isn't just good for your academic life; it introduces balance to your days as a student.
You can even be more meticulous with how you work with fellow students. You can invite other students – team members – as guests and have your group assignments organized the same way. You can use features such as dependencies and task linking to make sure that all tasks related to the assignment are completed in a timely manner.
Staying Organized
Being a student is challenging enough as it is. When you eliminate complexity from working on assignments, keeping up with your course materials, and studying for exams, you will end up with an organized life and an easy way to stay ahead in your academic life. As an added bonus, all of the information you need to be effective as a student is on the Kanban board.
As you can see, adopting the Kanban system for managing projects and assignments is very helpful if you are a student. To enjoy these benefits, set up your own online Kanban board and start managing your tasks as Kanban cards.

HedgeThink.com is the fund industry's leading news, research and analysis source for individual and institutional accredited investors and professionals