The annual Hedgeweek awards, which recognises excellence within the hedge fund industry, is a red-letter day in the hedge fund industry calendar. The awards cover every aspect of the hedge fund industry, from individual disciplines such as 'Best Event Driven Strategy Manager' and 'Best Relative Value Fixed Income Arbitrage Manager' to wider-reaching awards such as 'Best Index Provider' a'Best European Public Relations Firm'.
However, there is one award that many investors will be looking at more closely than the others, and that is the 'Best Asian Hedge Funds Administrator'. With China overtaking the USA as the world's largest economy, and emerging markets predicted to have an increasingly important role to play in the future of the hedge fund industry, investors are eager to find out who is leading the pack in this growth area.
And according to Hedgeweek, the company leading the charge in Asia at the moment is JP Fund Administration, part of the JP Funds Group. JP Funds have offices in Switzerland, the Cayman Islands, the UK, and in the key strategic market for this specialism – Singapore. It also has representation in Australia, in keeping with its focus on the Asia-Pacific market.
JP Funds describes itself as being "a boutique service provider offering fund establishment, middle office support and fund administration". Basically, they provide the functionality to enable hedge fund managers to concentrate on making profits for the funds they manage, by taking care of all the legal hassles and providing middle-office support.
Dominic Lawton-Smith, Director of JP Funds Group says, "For us it's all about taking the time to understand an investment manager's strategy, helping to guide the manager and other key people through the detail of their chosen fund structure and helping them to stay informed and in control of the process."
For most clients, the first point of contact with the group is often through the UK and Switzerland-base JP Fund Services, which is chiefly responsible for the sales and marketing of the group's services. It also offers hedging and trade execution support from experienced multilingual staff.
JP Fund Administration – Leading the Way in Asia-Pacific
The subsiduary that won the award, JP Fund Administration, is based in the Cayman Islands, Singapore, and Edinburgh. It provides a range of services to hedge fund managers including audit preparation, shareholder services, cash and liquidity management, NAV calculation, fund accounting, AML/KYC compliance, investor reporting, and transfer services.
Speaking about his company's fortunes over 2013, JP Fund Administration CEO Phil Griffiths gives them a 'seven out of ten'.
"New managers were up by about 10 per cent but AUA was reasonably static due to some closures and redemptions. New managers are now beginning to grow their AUM so we are pleased that 2014 looks to be heading in the right direction with a strong near term pipeline from new fund launches," says Griffiths.
The firm has been making major strides into the key strategic Asian market in recent years, and the Hedgeweek award is a recognition of these efforts. Key to this effort was the establishment of a footprint in Singapore, and this move appears to have been motivated by the influx of Asia-based investment managers.
"The 13-hour time difference from the Cayman Islands was not ideal and once we hit critical mass, combined with the strong appetite for our services and encouragement from other service providers, we established a physical presence in Singapore." explains Griffiths.
"Since our arrival our exposure to both Investment Managers and other fund service providers has helped our brand expand – we are keen to build further on that impact."
Julian Stockley-Smith, Director, JP Funds Group, also highlighted the growth potential in the Asia Pacific market, and is confident that the results "will proportionately reward our commitment to the region."
"In general we have found acceptance of Cayman structures which are part of the Group's core offering, but it is also interesting that the demands for specific and multi-jurisdictional capability are markedly increasing. We aim to ensure that our capability is flexible enough to cover this from a fund establishment perspective as well as the other services we offer, including investment manager support and fund administration."
Ultimately, a company is only ever as strong as its relationships with its customers, and this is something that JP Funds have placed a particular emphasis on.
"We are constantly building on our experience and contacts. Each year we seem to attract more referrals and whilst we have what we believe is a good on-line presence, word of mouth is the best form of marketing," says Griffiths.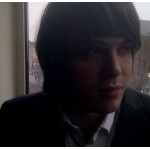 I am a writer based in London, specialising in finance, trading, investment, and forex. Aside from the articles and content I write for IntelligentHQ, I also write for euroinvestor.com, and I have also written educational trading and investment guides for various websites including tradingquarter.com. Before specialising in finance, I worked as a writer for various digital marketing firms, specialising in online SEO-friendly content. I grew up in Aberdeen, Scotland, and I have an MA in English Literature from the University of Glasgow and I am a lead musician in a band. You can find me on twitter @pmilne100.