For most Wall Street traders, the financial crisis of 2007 was nothing short of a catastrophe. For John Paulson, however, it was a massive payday, catapulting him into the hedge fund elite – and the media spotlight.
The Foundations of Success
Born and bred in Queens, New York, John Paulson attended public schools and then New York University, but was to drop out after growing bored with his studies. Having pursued artistic interests such as creative writing and film production in his youth, his financial 'Damascus moment' came when visiting a wealthy uncle in Ecuador.
Tasting the good life in South America brought him "back to liking money again" and he soon embarked on a career in business. His first business venture involved exporting cheap children's clothes from Quito to his father in New York, who marketed the clothes to a number of department stores.
Later, the father and son team were to pull off a similar trick with wood parquet flooring. However, with the realisation that sales of this sort would not provide the steady cash flow he was after, he returned to NYU to study business in 1976. This time round, he was a lot more committed, and he earned a reputation among his classmates for  "having a unique ability to boil down complex ideas into simple terms".
Having topped his class at NYU, he went on to study for an MBA at Harvard Business School on a Sidney J. Weinberg/Goldman Sachs scholarship and again excelled in his studies. From there, he went on to work at Boston Consulting Group, but his desire to work on Wall Street led him to take up an opportunity with Leon Levy at Odyssey Partners. He then had a stint in the mergers & acquisitions department at Bear Sterns before joining Gruss Partners LP, where he made partner.
After a decade and a half on Wall Street, he struck out on his own in 1994 with the founding of his own hedge fund Paulson & Co. Starting with just $2 million and a single employee, by 2003 his fund had over $300 million in assets under management. Paulson's hedge fund specialises in 'event-driven' investments such as mergers, acquisitions, proxy contests and spin-offs, drawing on his time at Bear Stearns.
Quite a number of these investments involved risk arbitrage, which he describes as a process of waiting "until one company announces that it's buying another, rushing to purchase the target company's shares, shorting the acquirer's stock (unless it's a cash deal), and then earn the differential between the two share prices when the merger closes".
One such investment was made in May 2008, when fellow hedge fund manager Carl Icahn launched a proxy fight to replace the board of ailing tech giant Yahoo, and Paulson made a large and successful bet on the outcome.
Paulson Hits Paydirt
In 2006, he set the wheels in motion for the trade that made him a hedge fund superstar, starting the Paulson Credit Opportunity Fund with the strategy of shorting bonds backed by sub-prime mortgages. The strategy paid off handsomely when the subprime mortgage bubble burst the following year, and was later immortalised in Gregory Zuckerman's book "The Greatest Trade Ever".
He then went on to set a hedge fund record in 2010 by making nearly $5 billion over the course of the year, but was less fortunate the following year, losing massive sums with bets on the Chinese Sino-Forest Corporation (which was suspected of accounting fraud), Bank of America, and Citigroup. Since then, he has been a major investor in gold, and despite taking a $736m hit on it in 2013, he continues to be enthusiastic about its prospects.
His new-found fame gave him a platform for his views on how the markets should be run, and in 2008 co-wrote a Wall Street Journal piece offering up an alternative to the US Treasury Secretary's plans to stabilise the markets. That same year, he testified before the US House Committee on Oversight and Government Reform on the topics of long term capital gains and carried interest earnings, arguing that the current tax situation was a fair one.
However, his new-found fame has so far proved a double-edged sword, with his home being picketed by Occupy Wall Street protesters in 2011. Speaking to Bloomberg about his displeasure at the Occupy movement, Paulson had this to say: "We pay a lot of taxes, especially living in New York—there's an almost 13 percent city and state tax rate.?… Most jurisdictions would want to have successful companies like ours located there. I'm sure if we wanted to go to Singapore, they'd roll out the red carpet to attract us."
As well as paying "a lot of taxes", Paulson has also been a generous charity donor, giving $100 million to the Central Park Conservancy, $20 million to New York University Stern School of Business, and $15 million to the Center for Responsible Lending. He is also a notable campaign donor, spreading his donations between the Republicans, the Democrats, and special interest groups.
Although he is now one of the most high-profile hedge fund managers in the world, he has (to a certain extent) shunned publicity over the course of his career, refusing to give TV interviews and telling one interviewer "I avoid the media". However, despite his reluctance to engage with the mass media, he remains one of the most influential figures in the world of high finance, and bounced back from his struggles in 2011 and 2012 with a hugely profitable 2013, coming 4th in Forbes' list of the top-earning hedge fund managers by making $1.9 billion.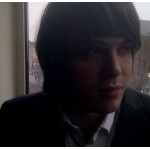 I am a writer based in London, specialising in finance, trading, investment, and forex. Aside from the articles and content I write for IntelligentHQ, I also write for euroinvestor.com, and I have also written educational trading and investment guides for various websites including tradingquarter.com. Before specialising in finance, I worked as a writer for various digital marketing firms, specialising in online SEO-friendly content. I grew up in Aberdeen, Scotland, and I have an MA in English Literature from the University of Glasgow and I am a lead musician in a band. You can find me on twitter @pmilne100.