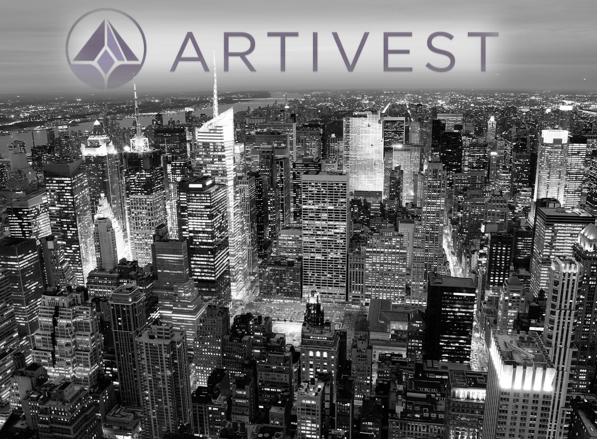 HedgeThink presents an interview with James Waldinger, Founder and CEO of Artivest. Artivest, is an innovative technology alternative investment platform that connects leading private equity and hedge funds. Artivest creates a solution platform and dashboard that manages investment funds, pooling the assets of the individual and B2B investors into a single, special-purpose vehicle / platform that will invest in a private-equity or hedge fund.
Artivest is a sophisticated variation on the marketplace for alternative investors and companies. Similar to what AgFunder, CircleUp, AngelList, OurCrowd and others are doing for startup driven ventures, taking a profile from the private investment playbook and create investment opportunities for qualified investors or ventures to act as their own micro-venture capital and private-equity / vehicle shops.
James Waldinger the CEO, drew on his background in investing and consumer internet to found Artivest. He identified a compelling opportunity to deliver to a wider audience intuitive access to the best that money managers had to offer, and let the best money managers focus on what they do best.
Previously, he served on the investment team at the global macro hedge fund, Clarium Capital Management, where he also ran an emerging markets‐focused investment portfolio. He has worked with a variety of internet startups, in investment, advisory and operational roles, including as an analyst on Peter Thiel's initial investment in Facebook. James earned his BA in History from Yale, and he holds both a JD and MBA from Stanford.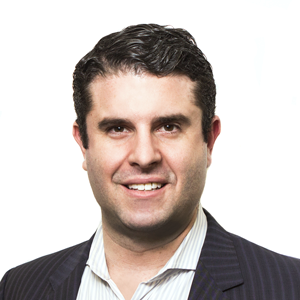 1. How do you describe Artivest and how do you differentiate yourself from the competition?
Artivest brings wider access to leading private funds including private equity and hedge funds. We do this by making the entire process more efficient for fund managers, financial advisors, and individual investors.
A key differential is that we combine state‐of‐the‐art technology with the operational and regulatory capabilities of feeder funds to shepherd investors into funds seamlessly, with minimal friction for investors or fund managers. Our solution is compelling enough to enable us to offer leading, established, top brand funds on our platform. We are a FINRA member registered broker‐dealer, with compliance and security ingrained at every step of our business.
2. The Artivest platform elevates the investing experience for investors, advisors, and funds. What are the goals you are setting at the present moment for the company?
We are focused on expanding our offering of funds and reaching out to more advisors and investors. Specifically we are building out our offering so investors and advisors can select the best funds for their portfolio needs, without the hassle that has traditionally accompanied private fund investing—in the rare cases, that is, where our audience of investors has previously even had access.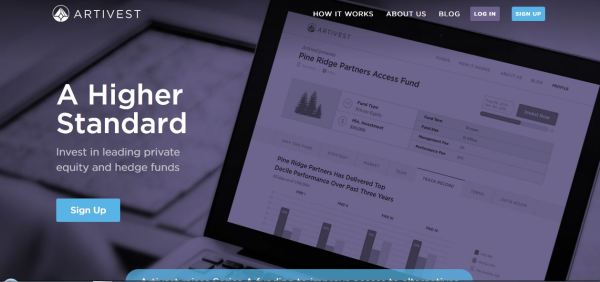 3. How do you manage the curated investment experience that includes expert insights and exclusive access to exceptional investing opportunities?
We work with a carefully vetted set of established managers with leading brand funds, and combine that with intuitive, digestible information to empower investors to make educated decisions free of the overwhelm that can accompany reams and reams of paperwork and confusing explanations of complex strategies.
4. Your product distribution Strategy is offered Direct to Consumer (B2C), Direct to Business (B2B) what are the differences?
They are actually similar in many ways. A lot of our efforts are focused around education and informing both individual investors AND advisors about the benefits and risk of investing in alternatives.
The main difference between the two channels is that with financial advisors we are focused around informing advisors how Artivest can help them provide alternatives to their clients, and we have created advisor‐specific tools to enable them to sign up multiple clients with ease.
For both advisors and investors we strive to get them wider access to premier funds, a demand we've heard from both constituencies.
5. Going forward your idea is to focus on B2C or B2B?
We plan to continue to focus on both individuals and advisors. Some individuals will choose to invest directly and others will work with advisors. Our platform is designed to increase access for both of these groups. The "B2B" component comes into play more, when we consider partnerships or integrations with other business who service this segment.
6. What are the unique specifics of Artivest community for investors, advisors and funds?
The Artivest community believes in wider access to private funds.
Investments in alternatives can provide superior returns (with greater risks, of course) for appropriate portfolios and investors. The Artivest community believes demand for these funds is growing and there is a need for a scalable platform that provides access to these funds.
7. With a new round of funding coming how do you expect to drive Artivest forward and what are the goals for the new round?
The additional capital from our investors will be used to expand our platform and expand our reach. We are building out our technology, sales, and operations teams, as well as accelerating our product roadmap. Every improvement we make in our platform makes it easier for funds, advisors, and investors to access these funds.
8. What are the highlights of having KKR as a big shareholder and how will this investment grow Artivest business and financial DNA?
KKR shares our vision of wider access. They are also unique as an investor because they are also a customer and early adopter. They have provided us invaluable real‐ time insights into how to improve our platform and service for the wider industry, and we're confident that they, along with our other partners and backers, will continue to do so.
9. JP Morgan CEO Jamie Dimon recently warned investors and those in the banking industry that "Silicon Valley is coming". How do you see Artivest position in this statement?
We actually see ourselves as partners to the banking industry. Our aim is to provide wider access to qualified retail investors, and efficiencies for the private funds who would like to reach them. Our platform does just that, and offers value to the banking industry, many of whose players wish to use a solution like ours to augment their current alternative offerings and processes for their clients.
10. What are your personal Investment Trends views that you highlight in what regards Fintech and alternative investments?
Alternatives can provide superior returns. They are not suitable for every portfolio or investor, but our aim is to give suitable investors the option.
Overall we think this is one of the driving forces behind Fintech—through technology and innovation, Fintech increases accessibility via scalable solutions across the finance industry.
11. There are hundreds of startups working on various alternatives to traditional banking such as Betterment and Wealthfront. What are the position and ambition of Artivest in this new FinTech alternative investment world?
We see all these changes as very encouraging. They all seek to improve access to superior returns for investors of all kinds. When we reference "alternative investing" we are referring to the asset class of alternatives (as opposed to "alternative solutions")—and we seek to be the destination for the wider audience of investor looking to access alternatives such as private equity and hedge funds.

HedgeThink.com is the fund industry's leading news, research and analysis source for individual and institutional accredited investors and professionals