Interview Paul Mears, Serial Entrepreneur, CFO Moneymailme, Tech Maven!
A maven is a deeply trusted expert in a particular field, who seeks to pass knowledge on to others. The word maven comes from the old Hebrew, meaning "one who understands", based on an accumulation of knowledge. This is the word that best defines Paul Mears an experienced business, serial entrepreneur and financial professional who has held a number of senior positions and finance roles in large and small public and privately owned companies located in several countries. Paul is the CFO and a co-founder of MoneyMailMe and manages the Middle Office at the Hedge Fund the Cambridge Strategy.
Paul started his career working in traditional pure accounting and finance and progressed into various commercial finance management roles. A passionate learner obsessed with accumulating knowledge, Paul has evolved from accounting into business management, and finally into becoming a passionate serial seed and angel investor. He has invested as a business angel in more than 20 companies, with a focus in the fields of cutting edge Biotech, Med Devices, Fintech, Technology and Applications with the investee companies located in the UK, France, Sweden, and USA.  Paul is particular passionate about Biotech, particularly stem cell therapy and other areas of healthcare and medicine where he sometimes strays from his usual strict investment rules when he is sees the possible long term benefits to medicine from research that companies may be performing, even if the company he invests in may not be the one who ultimately makes the investors return.
With a pure Mathematics Degree (First Class Honours) gained at the Loughborough University of Technology, Paul defines himself as a man of data, and mathematics, but also a person that is curious and likes to focus on new adventures, while managing a sensitive balance between financial management, corporate finance and monitoring risk versus reward.
The values of one of the companies Paul invested in – Celixir – define well his strategy towards business, investing, and personal drives:
Specialist – dedicated to delivering unique, or specialised products or processes first in specific areas where innovation, or advancement is needed to the benefit of customers of the product;
World-class – collaborate with world leaders in science, medicine, and business, leveraging their expertise to identify how to make unprecedented impact;
Users and business champions – champion users and businesses needs and ensure they are given maximum support both financially and in other areas such as partnerships;
Virtuous – have a track-record of delivering on promises and operating with integrity in all of its business and partner interactions;
Access-driven – a powerful mission to change the lives of potential beneficiaries of the innovation, or product, underpinned by tireless efforts to ensure global access to best research, trials and studies and leading edge partners;
Exceptional – focus in inspiring all employees and partners to reach their full potential and achieve excellence with innovation and value creation.
Reward – understanding that employees, partners and investors need to be rewarded and each may have different motivations and understanding how to ensure stakeholders are driven by their reward to get to the end game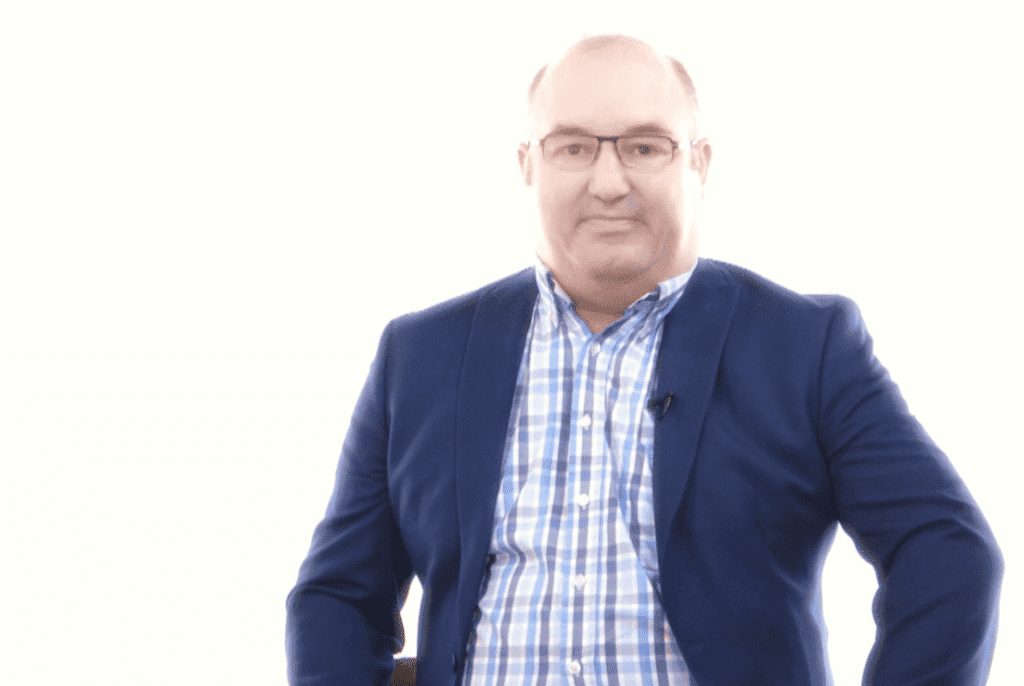 Part 1 Paul Mears – Background: 
A citizen of the world – a renaissance businessman that establishes a sober and powerful relationship between Business, Finance, Tech and Innovation.
After his degree in Mathematics, Paul Mears began his career in the top tier audit and advisory firm Ernst and Young in their Entrepreneurial Services Division based in London qualifying as a UK CPA in 1991. After 7 years with Ernst and Young, he joined his client Amdocs, an Israeli based provider of CCAB systems to cellular phone companies as Divisional Finance Manager. He went on to join Equant (now Orange Business Services) as part of a M & A team based out of Long Island, USA working on the acquisition of entities in USA, Canada and Mexico from the owner of a global data network SITA, a co-operative owed by the global airlines with a presence in over 200 countries providing data network services to large and small corporates.
During his career with Equant, Paul moved from M & A, to Divisional Finance based in Amsterdam before finally moving into Commercial Finance involved in cost rationalisation, product pricing and data cleansing projects leading teams based in Madrid, Paris, Bangalore, Sydney, Atlanta, Singapore and London.
Paul relocated to Asia after his marriage to his Hong Kong Chinese wife. He joined Freyssinet, a subsidiary of VINCI construction which specializes in pre-stressed concrete projects. He joined the company in Hong Kong as South East Asia Finance Director, reporting to the CEO, South East Asia and the Group CFO based in Paris. Over this period, he spent time in Thailand, Indonesia, South Korea, Vietnam, Singapore, Malaysia where he gained considerable experience of working in cross cultures, Asian regulations and was a valued partner of the local Managing Directors whilst protecting the interest of Vinci.
Working with various global companies in several countries and industries led him to develop relationships with different business and economic areas, particularly with organizations based in Europe, Asia and US, both East Coast and West Coast including Silicon Valley.
By building and managing teams and working closely with boards and CEOs in his control or commercial finance roles Paul has learnt how to leverage a healthy relationship in projects that are impacted by finance, touch systems, require data processing, technology software integration, this has enabled him to identify and more importantly implement financial control processes, state of art systems to meet the goals and objectives in different businesses and operations around the world.
Paul also manages the Middle Office at Cambridge Strategy. Cambridge Strategy is a major FX and Equity Hedge Fund that manages assets in the region of $3.2 BN with multi offices in New York, London, Hong Kong and Monaco with approximately 40 employees around the world. Paul joined the firm in Hong Kong as CFO responsible for Corporate Reporting, Budgeting, Insurance and relationships with administrators relating to Fund performance and NAV'S. He then changed roles to become Head of Middle Office in 2014 responsible for client reporting, performance analysis, reviewing marketing data and mandate compliance management.
In this organisation has also gained exposure to various regulators, SFC Hong Kong, SEC and NFA in USA, FCA in UK and CCAF in Monaco where the firm is regulated.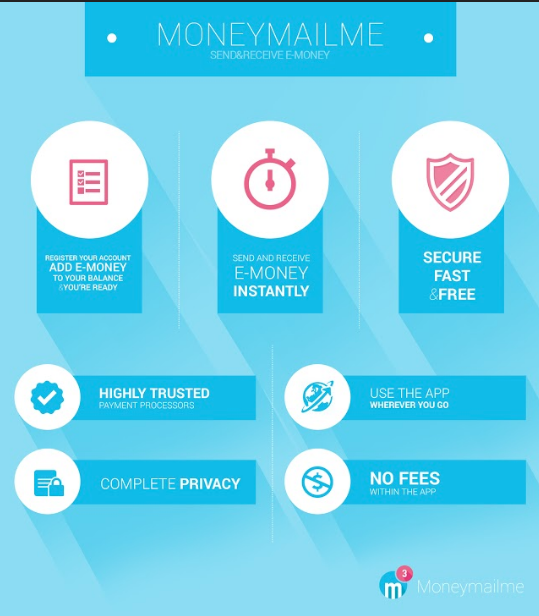 Part 2 Moneymailme:
In 20 years MoneyMailMe can be something as revolutionary as the mobile phone in its early days.
One current project Paul is passionate about is MoneyMailMe. Paul Mears is one of the initial investors, a board member and current shareholder of the MoneyMailMe app.
MoneyMailMe Limited is a London registered company with operations additionally in Monaco and Romania. The app was launched on the App Store and on Google Play in April 2016. The app presents itself as a serious new Fintech player in the area of money transference and social chatting. Paul became interested in MoneyMailMe, after meeting Mihai Ivascu, the founder and innovative CEO. Paul saw and understood the vision and opportunity this revolutionary Fintech app provided and provided financial and incubation support to the Founder. This has led to ongoing support and involvement in the company.
MoneyMailMe is an innovative chatting app, in some ways similar to WhatsApp that combines social interaction with the joy of sending and receiving available e-money, in some ways close to PayPal or Venmo. MoneyMailMe is a revolutionary social media app and social money platform that facilitates micro-payments, file sharing and chatting at the same time, allowing you to make out of payments or supporting a given cause or charity a real enjoyable social money experience.
The app through its e-money transferring services includes USD and GBP, in addition to its base currency, the EURO. Paul has been very involved in making sure the currency system of the app is robust with appropriate risk management systems in place using a market leading risk management system Touch FX. There is a roadmap to implement another 6 currencies in Q4, 2016.
MoneyMailMe is a global app and can be used in over 110 countries with a blacklist of countries that is dictated by reference to countries KYC and AML procedures. MoneyMailMe is focused first on expanding its target European market, its multi-currency addition improves its seamless and integrated e-money transferring service for its users.
MoneyMailMe's Foreign Exchange feature was unveiled at MoneyConf in Madrid where Mihai and Paul spoke about the launch internationally ensuring that users are now able to transfer value to other base currency e-wallets within the closed loop of its e-wallet network at highly competitive foreign exchange rates.
One of the critical areas that Paul was particular involved was in negotiating a partnership with Mangopay/Leetchi, a trusted financial Fintech institution that is licenced to issue e-money in Luxembourg with an EU passport. This partnership allows MoneyMailMe to have competitive fees and offer users the full security of their funds in a third party custodian account.
In MoneyMailMe users can request or send e-money within seconds using the MoneyMailMe app almost anywhere in the world, without needing to know their contacts bank account number or other transfer details. Just adding their friends or close ones as contacts in the app is all it takes to start enjoying the benefits of the design-driven innovation product.
Paul highlights that all users when using Moneymailme have to do is to download the app for free, register using their e-mail and phone number, and they are logged in to invite their friends from their phone contacts list and able to share messages, images, videos and e-money. By adding e-money into their balance, users can start sending it to any of their contacts instantly and almost anywhere in the world. Receiving e-money is just as easy: a contact can send the user e-money which will appear instantly in his account.
Paul  Moneymailme uses fourth factor authentication to make sure users are in control of their transactions. Either they are sending, receiving or withdrawing e-money, users can always check their operations anytime in the Moneymailme app menu, with just a few taps.
Paul is particular passioned about the partnership with GlobalGiving UK, Moneymailme also covers the social impact area by introducing the Causes section, with which the company is trying to bring people closer by supporting different charities around the world. The Causes section in Moneymailme presents different humanitarian causes, by categories, with all the details needed and can donate in real time, with 0 fees, and help make a difference.
With Moneymailme Paul is putting all his experience, capacity to generate funding and gather the best people and processes to turn the company into a global leader in fintech and social money.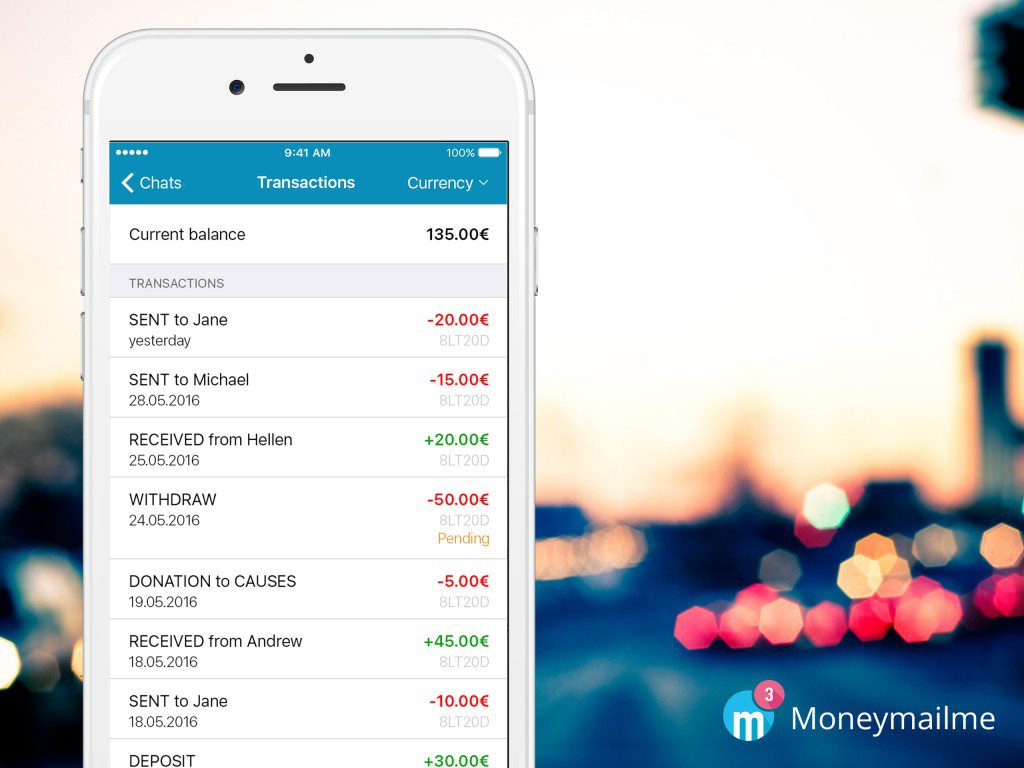 Part 3 Investor:
Seed and Angel Investor, predominately in Biotech, Fintech and Technology Industries.
portfolio of investee companies. He began investing smaller sums, but after a while he increased his investments as his experience increased and his risk management and investment processes were refined. Paul has invested in several fast growing companies in the Technology, Biotech, Medtech, Storage Devices, Fintech and Application space. After moving to Monaco he became a more active angel investor after meeting several local angel investors with various industry, sector and geographic expertise who share opinions and knowledge with other to minimise risk and identify interesting investment opportunities.
With more than 20 companies in his portfolio he has good relationships and invests with some with London based VCs such as Steve Harris at Committed Capital and Kingsley Wilson at Crystal Capital who both share his passion in applications and state of the art technology and look to identify robust, fast growing companies with strong management teams.
Paul Mears has a set of key rules as an investor. These are to invest in scalable companies, a product he would either buy or knows others who would in size, focus on low fixed costs / light structures and to look at the experience and expertise of Management teams.
If you look at Paul Mears' social media investing profiles you will find 13 investments in CrunchBase link and 23 in is Angel.co: https://angel.co/paul-mears-94
As an investor Paul is an ambitious angel that is interested in backing ventures that focus on Fintech, operations finance, apps, data, Healthcare, special Bio and applied sciences, Stem cells, medical devices.
Some of his investment highlights include the following companies:
Velocity App:  In 2015, Paul invested in Velocity with the raise led by Kingsley Wilson at Chrystal Capital. The company closed an impressive $16 million Series A funding round, the largest first funding round for a tech business in the UK at the time. Velocity was identified as an investment due to its scalability, strong management team such as Zia Yusuf (ex Goldman Sachs) and Tom Glocer as a keystone investor and advisor and its innovation. There are currently more than 1,100 high end restaurants on Velocity with distribution partnerships with Samsung, American Express and Google and new cities and product revenue streams in the pipeline.
Celixir: is a company that develops cellular medicines to combat life threatening and life altering diseases using stem cells with a team of world-class scientists and biotechnology leadership Celixir has a strong founding team of Sir Martin Evans, Nobel Laureate, and Ajan Reginald, former Global Head of Emerging Technologies at Roche, originally founding the company under the name Cell Therapy Ltd (CTL) in 2009. The Board includes Lord Digby Jones and Rhodri Morgan as well as several leading edge cardio surgeons and researchers. CTL was rebranded as Celixir in 2016.
Fantoo: Dell's First Global Start-up in Residence company and built for Business Fantoo is an in a new smart messaging and collaboration platform that tries to innovate business emails and digital messaging. Fantoo were founded by Jordan Fantaay who is also a serial entrepreneur and was successfully chosen to be Dells Start Up in Residence after a pitch competition to Michael Dell and other leading Silicon Valley based Venture Capitalists and Angels.
SB 3000 – Swedish Biomimetics 3000, a company focused on commercialising innovative, biomimetically inspired platform technologies. The technology which is the current focus of development is µLOT® that is looking to revolutionise the manufacturing of peptides from a batch process to a continuous process. This could have a huge impact of the cost of manufacturing peptides and also the cost of Phase 3 trials for peptides that may result in many more peptides becoming commercially viable to the benefit of people.
Stamplay – Stamplay is a UK company with an Italian team behind it based in Rome and Silicon Valley. Stamplay is a next generation development platform that allows building back end of apps using API's as building blocks. Many apps are built using numerous API's for payments, emails, analytics and Stamplay makes it easier and faster to build the back end. Stamplay initially raised funding using crowdfunding in the UK and have also become part of 500 Startups with the support of that organisation.
Paul Mears is an also man of various networks, a dedicated food and wine gourmet, chef, a passionate supporter of Rugby Union and Soccer, and a member of Monaco Venture Capital Association.
Dinis Guarda is an author, academic, influencer, serial entrepreneur and leader in 4IR, AI, Fintech, digital transformation and Blockchain. With over two decades of experience in international business, C level positions and digital transformation, Dinis has worked with new tech, cryptocurrencies, drive ICOs, regulation, compliance, legal international processes, and has created a bank, and been involved in the inception of some of the top 100 digital currencies.
Dinis has created various companies such as Ztudium tech platform a digital and blockchain startup that created the software Blockimpact (sold to Glance Technologies Inc) and founder and publisher of intelligenthq.com, hedgethink.com, fashionabc.org and tradersdna.com. Dinis is also the co-founder of techabc and citiesabc, a digital transformation platform to empower, guide and index cities through 4IR based technologies like blockchain, AI, IoT, etc.
He has been working with the likes of  UN / UNITAR, UNESCO, European Space Agency, Davos WEF, Philips, Saxo Bank, Mastercard, Barclays and governments all over the world.
He has been a guest lecturer at Copenhagen Business School, Group INSEEC/Monaco University, where he coordinates executive Masters and MBAs.
As an author, Dinis Guarda published the book 4IR: AI, Blockchain, FinTech, IoT, Reinventing a Nation in 2019. His upcoming book, titled 4IR Magna Carta Cities ABC: A tech AI blockchain 4IR Smart Cities Data Research Charter of Liberties for our humanity is due to be published in 2020.
He is ranked as one of the most influential people in Blockchain in the world by Right Relevance as well as being listed in Cointelegraph's Top People In Blockchain and Rise Global's The Artificial Intelligence Power 100. He was also listed as one of the 100 B2B Thought Leaders and Influencers to Follow in 2020 by Thinkers360.