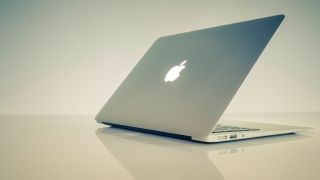 The Big Sur beta version is out and you can install it right away. Every new version has users excited because they certainly have something new to offer. But before you take the plunge, it is important to understand that you need to proceed with some caution. While there may be a lot to be tempted with, beta versions always have a scope for improvement and there is certainly something more ahead. Moreover, installing it on your primary machine may be risky in case it doesn't work for you. Still, there are some good reasons why you may want to install Big Sur beta right away. Let us share a few with you.
You want to check out the new features
The update offers a host of new features such as upgrades to Messages, Privacy, and Maps. Further, it also brings the biggest Safari update for the users.  Installing the version is a good idea if you are keen to test these new features. Most of the Mac enthusiasts would want to do it right away. So just check if your system supports the version and go ahead with the installation.
You want to see the new UI
Apart from the exceptional features, it packs, Big Sur update also gets a new design for your Mac. Apple has worked on changing the colors, the curves of windows, and the way they look throughout. Similarly, the Dock and the icons also feature some style changes that are a perfect match for the look and feel of iOS. The version also brings an upgrade for the menu bar and there is a familiar-looking Control Center too. So you have an all-new UI to experience with the update.
The previous version is giving you problems
Installing Big Sur beta also makes sense if you are dealing with problems with the version you are already using. There may be some issues after the installation as well but you can expect easy fixes and features to the beta by Apple pretty soon. For example, if macos big sur slow speed is a concern, you can follow some easy steps to resolve it. Moreover, beta versions generally offer improvements in performance, battery life, and issues for the users already using an older version.
You can actually help make Big Sur better
If you are genuinely interested in making the update better, you can do your bit by installing the beta right now and using it for the upcoming weeks and months. You will probably run into some problems and face bugs as well. Reporting them to Apple will enable the developers to work on improvements so that they can make the macOS 11 release this fall better. This approach will benefit you as an individual as well as the Mac user community as a whole.
Don't wait for too long to install Mac Big Sur if you have one of these reasons. Just go ahead and experience a whole new interface and features you will surely love!
Author Bio:-
Stephan King: Stephan has been working for Outreach Monks for two years as a tech news contributor. His boundless enthusiasm for technology leads him to tirelessly surf the web to find the latest concepts in modern technology.

HedgeThink.com is the fund industry's leading news, research and analysis source for individual and institutional accredited investors and professionals