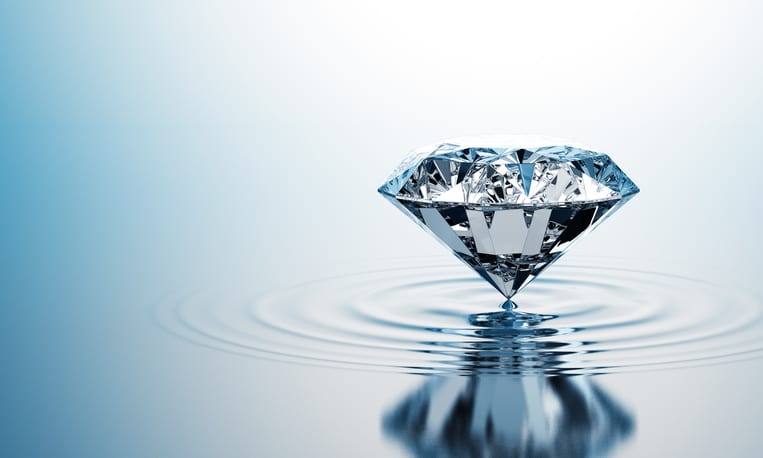 The company will make available $20MM in GIA certified diamonds to the Idoneus Portfolio initially and will add more inventory as demand scales
Idoneus, which is building the New Economy for Luxury Assets, announced that it has formalized a joint venture with significant diamond mining and trading operation which produces and/or trades nearly 200,000 carats of cut and polished GIA certified diamonds each year. The company will make available $20MM in diamonds to the Idoneus Portfolio initially and will add more inventory as demand scales. Registered IDON Token Holders can purchase these diamonds at a preferred discount below typical market value.
"Over the next several weeks, we will begin the onboarding process to make thousands of carats of fine diamonds available for sale on the Idoneus Portfolio." Says Tim O'Leary, Vice President of Portfolio Development. "This is an incredible feat for Idoneus; to our knowledge, no other cryptocurrency company has been able to create this type of value/utility structure for its token holders. No doubt, this will have a very positive impact for the entire Idoneus Economy." Added Mr. O'Leary.
The announcement was first seen in a recent interview between Dinis Guarda and Jarrett Preston, CEO of Idoneus, where Mr Preston went through the company's main developments and projects, including the use of blockchain and smart contract technology in the luxury assets industry.
Each diamond will have the following characteristics: cut: Round Brilliant, Excellent / Excellent; clarity: a range of VVS1 and VVS2; color: colorless D, E, and F and near colorless G and H. No fluorescents; with a selection of diamonds ranging from 1 – 10 carats in weight. Concierge service will be provided for those individuals seeking to purchase diamonds which are of specialized cut or are in excess of 10 carats in weight.
Each diamond will be accompanied with a GIA Certificate (which confirms the quality and unique identifying features of each diamond) & Kimberley Process Certificate (which certifies the diamond is conflict free) and will have a high-resolution image of the diamond, viewable on the Portfolio website.
The price/value of the diamonds will be based on current New York Rapaport market values.
Pricing Discounts
There will be a Significant Pricing Discount for all parties who purchase diamonds on the Idoneus Platform with IDON as the primary method of payment.
"We're excited to bring this tremendous value to the Idoneus Digital Economy. We are unaware of another cryptocurrency which provides this type of tangible value to the luxury asset space and cryptocurrency community. This is just one of many partnerships that we look forward to bringing to all holders of IDON so they can realize tangible benefits with our digital token." Says Mr. O'Leary.
Not Just Diamonds
Idoneus is currently in the process of onboarding billions of dollars in assets onto the Idoneus Portfolio, with assets, goods and services being offered for purchase, rent, or to otherwise experience, to include real estate being represented in more than 30 countries globally. These are items which are owned either corporately or are being offered through our strategic partners. Idoneus is also in communication to joint venture with owners of luxury automobile companies, private aircraft companies, yacht charter companies, fine jewelry companies, etc.
Recently, the company acquired an original artwork made by world-famous artist Pablo Picasso using their native digital currency, the IDON token, as method of payment. "This milestone is made even more special since IDON Tokens have not yet entered public exchange when the purchase was made," said Tim O'Leary.
Idoneus, which is building the New Economy for Luxury Assets, was created by leading industry professionals representing over a century of experience. Their principals have directly facilitated asset exchange and acquisition transactions on five continents. As the company stated, they are not creating a new business model with Idoneus; they are transitioning an entire global industry which has been established decades ago to the blockchain, as technology advancements now allow asset transactions of all kinds (fiat, tokens and physical assets) to be facilitated much more swiftly, transparently and securely. That is their vision behind the goal towards leading the luxury asset trading space with the strategic addition of a digital currency being added to the proven model of barter, which creates significant opportunity for early adopters of the IDON Token to benefit as the ecosystem grows.

HedgeThink.com is the fund industry's leading news, research and analysis source for individual and institutional accredited investors and professionals