While a lot can be learned about hedge funds simply by looking online and making use of educational resources, there is a lot to be learned from attending workshops and conferences covering the topic. There are several such events every year, mostly held in major financial centres such as London and New York, and they usually take the form of multi-day intensive courses hosted by industry professionals and experts.
Here, we shall be looking at a few of the best short location-based workshops aimed at providing a swift education in the basics of hedge funds from an industry professional's point of view. While the focus can vary from course to course, each provides an overview of the industry, the strategies employed, and the challenges faced by both investors and fund managers. If you are looking to learn about hedge funds, or wish for your employees to gain a greater knowledge of what they are and how they work, workshops such as these can provide a very time-effective educational solution, as well as a chance to learn from and network with experienced industry figures and others that share a professional interest in the subject.
IFF – Fundamentals of Hedge Funds Training Course
This intensive 3-day course, held between the 4th and the 6th of June 2014 in London, intends to provide a comprehensive overview of the hedge fund industry. Day one provides a historical look at hedge funds, from the early precursors through various periods of boom and bust to the present day state of the industry, with an introduction to the basic strategy types thrown in at the end.
Day two takes a much more detailed look at the various strategies that are employed by hedge fund managers to achieve their stated goal of 'absolute returns', covering direction and hedged equity strategies, fixed interest hedge funds, arbitrage styles, and derivative based hedge fund trading.
The final day sees a broader exploration of diversified hedge fund strategies, such as funds of funds, portfolios, and managed accounts, a detailed breakdown of the topic of risk in hedge funds, and a look at the process of selecting hedge fund managers.
While it might seem quite a short course, they pack a lot into this, and if you are looking to learn a lot about hedge funds in a short space of time, then this may prove to be a perfect option. The IFF run a range of courses covering various aspects of financial management at various locations in London, and also offer distance learning courses that may be more practical for those that cannot take time off to study, or for whom it would be impractical to travel to London.
Fitch Learning – Hedge Funds: A Credit Perspective
This is a two-day intensive workshop held in various locations around the world including London, New York, and Sydney. It is aimed squarely at those within the financial services sector, such as bankers, regulators, and risk managers who wish to understand the key risk issues in the hedge fund industry, and assumes a professional-level knowledge of investment markets and financial products.
It gives a brief history of the hedge fund industry, the basic structures utilised, and the evolving role of hedge funds in the financial markets. It also looks into more detail at the impact of recent and proposed regulatory changes on the industry, and the various strategies that are employed by hedge fund managers.
The core component of the course, and the element which sets it apart from similar courses, is its focus on financial analysis, intended to demystify the jargon and assess the true prospects and risks associated with hedge fund investments, including such variables as market risk, asset quality, leverage, liquidity, and market position.
In addition, the workshop also covers the due diligence procedures required for all parties involved with the hedge fund, and the transaction structure of hedge funds with regards to the measurement of exposures.
Euromoney Financial Training – Hedge Funds and Alternative Assets
This three-day programme is intended to provide an introduction to the world of hedge funds and other alternative assets in the context of the current industry climate. It takes a look at hedge funds from the perspective of an investor, including styles and strategies, the various business models employed, and the environment for hedge funds in a post-financial crisis age.
Day 1 looks at the current state of the hedge fund industry, including the growing importance of institutional investors, the new regulatory environment, the new generation of onshore hedge funds, and the next steps for the hedge funds business. Also covered on this day is the hedge fund industry from an investor's perspective, with topics such as performance benchmarks, absolute vs relative returns, due diligence, transparency and disclosure, and changing fee structures. It finishes with a look at the difficulties in setting up a hedge fund in the current environment, the increased concentration of the modern industry, and the legal and operational aspects of structuring and launching a hedge fund.
Day 2 provides an overview of hedge fund strategies, taking in alpha maximisation, the asymmetric nature of hedge fund returns, relative value, event driven, and arbitrage strategies, long/short equity investimg. and systematic vs discretionary traders. It rounds off with a look at managing hedge fund risk, looking at the reasons why hedge funds can fail, and assessing the tools that are available for measuring hedge fund risk.
Day 3 takes a closer look at more specific hedge fund strategies, with regards to asset allocation, portfolio management, strategic and tactical positions in hedge funds, and balancing investments between traditional funds and hedge funds. It also looks at diversification strategies such as multi-manager and fund of funds solutions, and hedge fund replication strategies such as factor, position, and distribution replication as well as mechanical trading.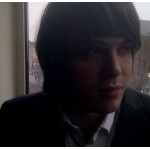 I am a writer based in London, specialising in finance, trading, investment, and forex. Aside from the articles and content I write for IntelligentHQ, I also write for euroinvestor.com, and I have also written educational trading and investment guides for various websites including tradingquarter.com. Before specialising in finance, I worked as a writer for various digital marketing firms, specialising in online SEO-friendly content. I grew up in Aberdeen, Scotland, and I have an MA in English Literature from the University of Glasgow and I am a lead musician in a band. You can find me on twitter @pmilne100.