In part one, we looked at some of the best introductory workshops for those that are looking to accelerate their learning about the hedge fund industry past, present, and future. Today, we shall be focusing on hedge fund conferences that combine education, discussion of the latest trends and challenges in the hedge fund industry, and organized networking opportunities intended to bring together investors and hedge fund managers in a convivial and productive setting.
This event, which is held in Paris every Spring and will be taking place between 29th and 30th April in 2014, is the biggest hedge fund event in Europe, regularly attracting the industry's elite from around the globe. The theme for this year's event is 'Strategies for Growth', highlighting the outlook for the hedge fund industry and the financial markets in the immediate future, taking on board the opportunities, risks, and challenges that are faced by investors and fund managers in the current climate.
Keynote speakers will include Philippe Jabre of Geneva-based multi-strategy firm Jabre Capital, Davide Serra of financial sector specialist Algebris Investments, Paul Crean of emerging markets group Finisterre Capital and Tom Sandell of New York and London-based event-driven, activist and special situations firm Sandell Asset Management.
Growth Capital Expo
Growth capital finance is an increasingly important part of the hedge fund ecosystem, and this event is the biggest annual conference dedicated to this subject in the world. This year's event will be held in the glamorous environs of Caesar's Palace in Las Vegas between April 29th and May 1st, bringing together the top dealmakers and the most promising companies in emerging growth finance for three days of networking and education. In attendance will be 300 of the top growth company executives, finance specialists, and investors focused on the pre-IPO and public micro-cap market. If you have an interest in this exciting strand of hedge fund investment, then this event is one that you should make a special effort to attend.
Gaim
One of the top events on the European hedge fund calendar, the 20th anniversary Gaim conference will be held at Le Meridien Beach Plaza in Monaco on 16th-18th June 2014. Confirmed speakers for this event include Fulcrum Asset Management chairman Gavyn Davies, Eurasia Group founder and president Ian Bremmer, Gavekal Ltd founder and chairman Anatole Kaletsky, and the New York Polytechnic Institute's Dr. Nassim Nicholas Taleb.
Billed as being '50% Inspiration 50% Networking', the event combines addresses from some of the foremost thought leaders in the hedge fund industry with arranged meetings and structured networking with leading industry figures. The aim is to encourage collaboration and idea sharing between key industry players, including discussions on the hedge fund business model, investment strategies, and economic developments.
BHA Select Hedge Funds
A two-day conference, held at Chelsea Football Club's Stamford Bridge stadium, Brighton House Associates' Select Hedge Funds is dedicated to providing opportunities for investors to meet with hedge fund managers from institutional and family office investment firms. Intimate, organized introductory meetings will be held in the Millenium Suites overlooking the Stamford Bridge pitch, with breakfast, lunch, dinner, and entertainment laid on as a supplement to the networking opportunities. If you are looking for an event that is purely focused on providing networking opportunities, rather than the educational aspects that dominate many conferences of this type, then this may prove to be well worth applying for.
HedgeWorldConnect
Curated and hosted by leading financial news service provider Thomson Reuters, HedgeWorldConnect is a relatively recent addition to the hedge fund conference calendar, but is already gaining significant traction among some of the leading lights of the industry. This year's HedgeWorldConnect East event will be held in the Grand Hyatt in New York City on March 25th-27th 2014.
It features a star-studded line-up of keynote speakers that includes Chris Acito of Gapstow Capital Parners, Betsy Battle of Lone Peak Partners LP, Beachhead Capital Management CEO Andrew Beer, Jean Francois Collard of Pulse Capital Partners, Andrew Dakos of Bulldog Investors LLC, UBS O'Connor Global Head & CIO Dawn Fitzpatrick, and Bruce Lipnick of Asset Alliance Corp.
As well as the array of high-profile speakers, the event also offers excellent networking opportunities for investors and hedge fund managers, and a range of panel discussions covering the hottest topics on the hedge fund agenda in 2014.
This annual event, which will be held on March 19th in 2014, regularly attracts the brightest and best from the world of hedge fund managers. Geared towards those who are already fully immersed in the industry, it features content of a highly topical nature covering the very latest developments in the industry and the financial markets in general, as well as exploring the opportunities, challenges and risks associated with a range of investment strategies.
This year's event is focused on the theme of marketing, using famous slogans such as 'Snap, crackle, pop?', 'When it rains, it pours', and 'have it your way' to shine a light on key trends affecting the industry. The keynote address will be delivered by GoldenTree Asset Management's chief investment officer Steven Tananbaum, and the event regularly attracts over 400 delegates each year from the cream of the hedge fund industry.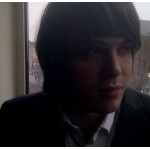 I am a writer based in London, specialising in finance, trading, investment, and forex. Aside from the articles and content I write for IntelligentHQ, I also write for euroinvestor.com, and I have also written educational trading and investment guides for various websites including tradingquarter.com. Before specialising in finance, I worked as a writer for various digital marketing firms, specialising in online SEO-friendly content. I grew up in Aberdeen, Scotland, and I have an MA in English Literature from the University of Glasgow and I am a lead musician in a band. You can find me on twitter @pmilne100.