While people in the hedge fund industry often have quite a diverse set of qualifications, there are a few subjects that are thought of as being more useful than others, in terms of landing a job. These are:
Economics
In order to understand hedge fund investment strategies, you need to have a sound knowledge of how the economy works, and the factors that can trigger or otherwise influence economic events and fluctuations in value. The goal of most hedge funds is 'absolute returns' – making profits in any market, including downturns – and in order to comprehend the strategies that are required by this goal, you need to understand the underlying factors that are causing the swings in value.
Even if you don't want to become a money manager, it is important to have a sound grasp of these concepts for any line of work in the hedge fund industry, as you will be required to be able to converse intelligently on the topic with clients, colleagues, and business associates. By obtaining an economics major, you can get a good grounding in these, and have the proof of that on your CV for all to see. Also, with an undergraduate degree majoring in economics, you have the option to then go on to complete an MBA in Finance or Marketing without having to repeat classes.
Finance
In the same way that doing an economics major will give you a solid grasp of economic fundamentals, and the academic credentials to prove this, a major in finance provides you with the skills to analyse financial statements, annual reports, and the movements of the markets that are required to make sense of the vast majority of hedge fund investment strategies.
If you intend to work as an analyst or a portfolio manager, then it is vital that you have a strong, in-depth knowledge of both finance and economics. However, even if you plan to work in another field within the industry, you will still have to be able to communicate with others on these subjects, so a good basic grounding in them will be necessary. If you don't do either of these as an undergraduate major, then they will both be covered by an MBA post-graduate course, but this could add to the workload or shift the focus of  your MBA away from your specialism, for example if you wanted to pursue a career in hedge fund marketing.
Marketing
When it comes to establishing and running a successful hedge fund, fundraising is at least half of the battle. Even with the most talented and well-informed money manager in the world, a hedge fund will struggle to succeed without sufficient capital to invest.
Hard-working, educated, and productive fund-raisers are like gold dust in the hedge fund industry, and the best people in this field are constantly inundated with job offers. One of the main reasons for this is that the skill set required to be a successful hedge fund marketer is quite a specific one, as networking with and marketing to high-net-worth individuals is quite a different – and arguably more difficult – task than mass marketing.
Also, most of the people who want to work in the hedge fund industry want to be a money manager or an analyst, which is widely perceived to be where the 'real money' is. However, the worth of a talented marketer could be at least as great to a hedge fund as a skilled trader, and the best in this field can command compensation packages that are comparable to those making the trades. The upshot of this is that it's much easier to get in at the ground floor in marketing hedge funds than it is if you take the fund manager or analyst route – just a few years of industry experience and a marketing degree could be all you need to land an entry-level job at a hedge fund startup, a third party marketing firm, or a capital introduction team at a prime brokerage shop.
Programming
A large part of what hedge funds do relies on custom-built computer programs and macros, which are used for everything from constructing financial models to test and analyse strategies, identify opportunities such as price inefficiencies (arbitrage), produce trading signals, and even execute trades automatically.
While programming is an essential skill at a hedge fund focused on quantitative analysis (quant) strategies, it is also one that is useful to have at virtually any hedge fund. The financial models and macros used by hedge funds of all sizes are built using computer programming languages that are relatively simple, and the ability to build these from scratch or make alterations to existing ones can be a valuable one. Along with some real-world hedge fund industry experience and training, a degree focused on programming could make you a fairly attractive proposition to hedge fund managers looking to bring in new talent.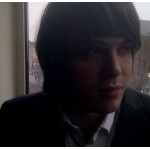 I am a writer based in London, specialising in finance, trading, investment, and forex. Aside from the articles and content I write for IntelligentHQ, I also write for euroinvestor.com, and I have also written educational trading and investment guides for various websites including tradingquarter.com. Before specialising in finance, I worked as a writer for various digital marketing firms, specialising in online SEO-friendly content. I grew up in Aberdeen, Scotland, and I have an MA in English Literature from the University of Glasgow and I am a lead musician in a band. You can find me on twitter @pmilne100.