The VC set
There's quite a big appetite for risk in the Californian family office community, and that has quite a lot to do with how a lot of these people made their money. Many of the most recent additions to the family office community were venture capitalists who became billionaires by investing in start ups and growing businesses. Some of the better-known examples of these would be the likes of Peter Thiel, Tom Perkins, and John Doerr, people who made their name in the tech business and are therefore much more likely to invest in (financially) risky new technologies and disruptive companies.
This appetite for risk and private investment is one of the key differentials between the family office community in California and similar communities elsewhere. In other geographical locations, it is the norm for family offices to restrict their angel and venture capital investments to businesses that they have some history of working with, or that they have a personal connection with. Aside from these occasional investments, family offices will tend to prefer investments in established businesses with less risk and more stable revenues.
However, in California, the near proximity to Silicon Valley and the highly active tech startup scene make it a much more conducive environment for family offices to participate in VC investments.
The drawbacks – taxes and geographical dispersal
One of the most notable differences between the family office community in California and in other hubs of wealth such as New York, London, or Singapore, is that the industry is a lot more geographically fragmented in California.
In California, you have family offices based all over the place, in Palo Alto, Sacramento, San Jose,San Diego, Los Angeles, San Francisco, and more besides. But in places such as London or Singapore, most of the family offices are in or around the same area, and often the same neighbourhood. This helps to foster a greater sense of community between family offices than you would see in large states like California with a lot of large cities.
One of the main drawbacks to setting up a family office in California is that taxes there are particularly high. This is mainly as a result of a budget deficit crisis that forced a range of austerity measures, tax increases, and new taxes on the Californian population. These changes have also been exacerbated by wider economic problems following the financial crisis that have left cities struggling to pay for basic services.
While California has always had higher taxes than a lot of other states, the recent economic events have forced taxes up even higher on its wealthiest residents. This has led to some families relocating to areas with lower tax burdens, or structuring their wealth in a more tax efficient manner, which might involve spending a certain proportion of their time in a different city or state.
Why California?
In spite of the tax disadvantages to basing a family office in California, the high level of activity in the area would suggest that the tax environment is not the deciding factor for the many family offices based in the Golden State.
One of the main reasons why the family office community has been expanding is the economic recovery in California, which is making many of its residents wealthier and providing an attractive environment for businesses. This has also helped to allay fears of further tax rises and poor business conditions in the future, bringing many families that had fled the state in search of lower taxes back into the fold with the aim of setting up a family office in California, or otherwise being more proactive in managing and organising their assets and family wealth. This might involve engaging in more involved and aggressive deals directly or through co-investments, expanding their investment teams, and working with other local family offices and service companies to improve their capabilities and operations. While the networking that would be required to do this effectively is more difficult in an area as big as a California, there are regular meet ups organised by the Family Office Group that seek to address this problem.
Although many family offices will prefer to base themselves in locations with lower taxes, the fact that California is such a major driver of the US economy means that it will always be making some of its citizens very wealthy indeed. Also, it may just be that California, with its sun-kissed beaches and countless other attractions, is where a lot of wealthy people want to be, and in most cases they are prepared to pay for the privilege.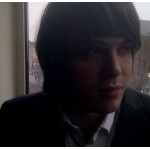 I am a writer based in London, specialising in finance, trading, investment, and forex. Aside from the articles and content I write for IntelligentHQ, I also write for euroinvestor.com, and I have also written educational trading and investment guides for various websites including tradingquarter.com. Before specialising in finance, I worked as a writer for various digital marketing firms, specialising in online SEO-friendly content. I grew up in Aberdeen, Scotland, and I have an MA in English Literature from the University of Glasgow and I am a lead musician in a band. You can find me on twitter @pmilne100.