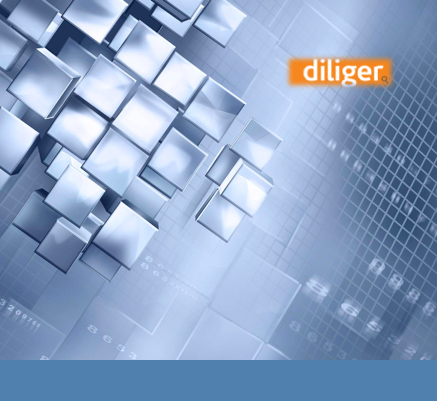 More than 70 clients are now using diliger to help manage procurement and regulatory pressure around market data choices and cost
LONDON – 11th November, 2014 – Today, diliger revealed a significant increase in demand for its capital markets sourcing support platform, as financial services firms continue to face stringent internal, regulatory and compliance requirements and a growing need for transparency and cost efficiencies.
diliger has broken new ground to simplify the procurement process within the financial markets arena, with an industry-leading, web-based portal used by both buy and sell-side professionals to research, evaluate, compare and connect with the suppliers of technology, market data and IT services.
In a world of ever-increasing regulation, sourcing the right systems and data for financial markets players has never been more important or challenging. Historically, in the finance sector, a procurement team was not involved in the whole purchasing lifecycle, but it is increasingly the case that procurement departments now take part in the selection process from initial discussions until deals are closed. With budgets and regulation tightening, anyone in a procurement role has to be completely sure that the final solution is fit for purpose. Mistakes are costly, with both a financial and reputational impact.
diliger has continued to enhance its product via significant upgrades, with increased sophistication and granularity of coverage. A very broad and deep asset class set, especially OTC coverage as well as currency specific and market standard tenors have been integrated into the latest release. These enhancements are combined with a more robust market data section that addresses the needs of niche data sources to reflect product offerings more accurately.
diliger helps buyers with complex and sophisticated shopping lists to scope the market for suppliers and compare similar products in a like-for-like basis. Christian Bower, founder of diliger, says "client feedback from buyers informs us that the traditional RFI process is labour-intensive when each prospective supplier can respond in a free-text format. With diliger, buyers can search the global solutions database and filter against a defined set of requirements criteria, with the output in a standardised format for easy comparison."
Other key benefits diliger generates include internal procurement projects that can be shared with global colleagues and product comparison grids; with confirmation that due diligence has been done throughout the selection process.
Vendors have to tread a fine line between giving away too much in-depth information while still making it clear what the depth and breadth of their coverage or technology is. diliger provides an efficient and intuitive mechanism to capture company and product information. Suppliers find that a key benefit is the blend of free text areas and pre-defined tick boxes, to standardise product information for comparison across vendors. Suppliers have a dashboard to present their profile, maintain their product suite, share other company data and also watch their individual product hit rates.
As more suppliers list with diliger, the more the buyers will benefit and in turn,  increased benefit will be felt by suppliers. Christian Bower says that "diliger has the capacity to become the centralised go-to tool in the market that both buyers and suppliers use simultaneously" – and the firm believes that once it is in full use, there may be no need for many more marketing channels.
About
diliger, the marketplace for the financial community
diliger is the leading research and buyer support platform for the capital markets and investment professionals sourcing systems, market data, infrastructure and securities services.  Underpinned by pre-completed RFIs diliger is developed by industry experts to support market identification, research and evaluation of solutions and services against a broad set of requirements criteria.  For buyers, this means greater accuracy of results, procurement efficiency and faster time to market.

HedgeThink.com is the fund industry's leading news, research and analysis source for individual and institutional accredited investors and professionals