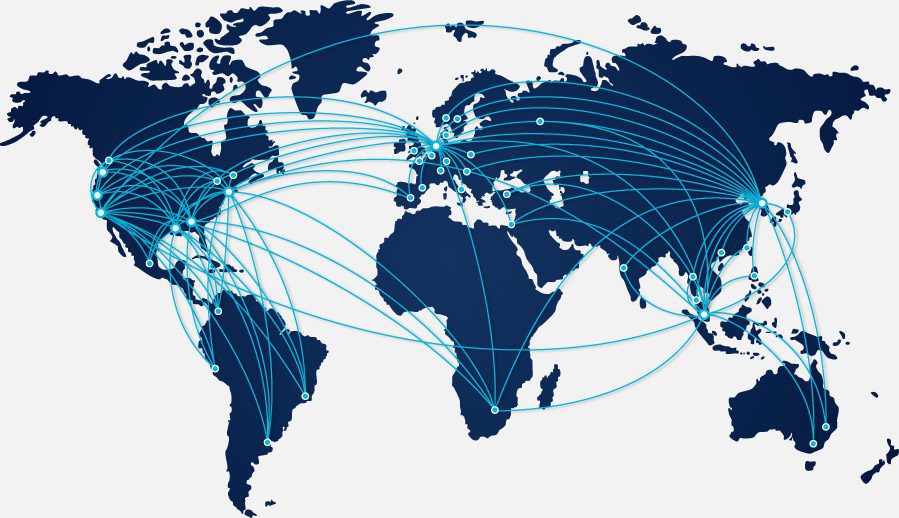 The US and Russia will be the biggest spenders in the global oil and gas pipelines industry over the period 2018–2022, according to leading data and analytics company GlobalData. Both countries together are expected to account for approximately one-third of the global spending on major, trunk crude oil, petroleum products and natural gas pipelines by 2022.
The company's report: 'Global Oil and Gas Pipelines Industry Outlook to 2022' forecasts global natural gas pipeline length will grow by 1,392,606 kilometers (km) by 2022. Crude oil and petroleum product pipelines will also witness an equally impressive growth of 398,770 km and 272,710 km respectively.
Among countries, the US and Russia are set to spend an estimated $88.4bn and $78.8bn, respectively, and their pipeline length is set to increase to 35,633 km and 28,721 km, respectively, by 2022, should all projects be realized.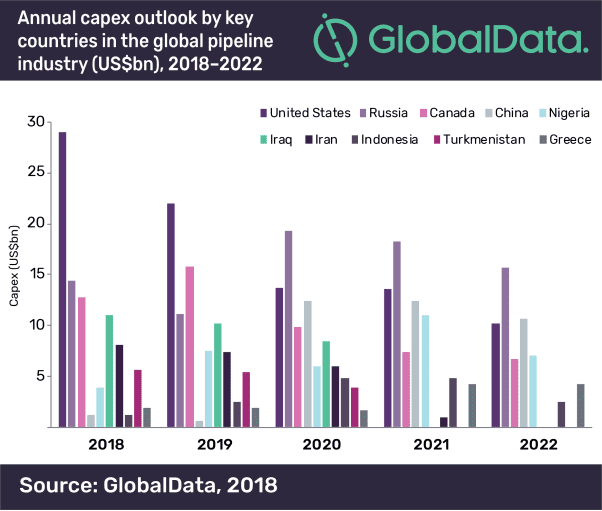 In terms of natural gas pipelines, the US is forecast to account for 40% of the total planned pipelines network by 2022. The country is also expected to account for 31% and 24% of the global planned crude oil and natural gas liquids (NGL) pipelines' share respectively.
Soorya Tejomoortula, Oil & Gas Analyst at GlobalData, explains: "Booming shale gas and tight gas production is driving the growth of the pipeline network in the US. More and more operators are focusing on connecting growing shale production with the Gulf coast for export of oil and gas."
GlobalData identifies Russia as the second most important country in the global pipelines industry for spending on planned pipelines. The country's spending is mostly focused on the construction of natural gas pipelines, accounting for around 88% of the total country's planned network expected to start operations by 2022.
Tejomoortula adds: "Russia is further expanding its massive natural gas pipelines network for exports. The country is building pipelines to transport natural gas from its production centers to demand centers such as China, Japan, India and Europe."
Canada, China, and Nigeria are three other major countries in terms of capital expenditure on planned pipelines. The three countries are expected to account for 9.6%, 6.8%, and 6.5%, respectively, of the global spending by 2022.
The three longest planned pipelines in the world in the outlook period are Xinjiang–Guangdong–Zhejiang SNG in China, Russia–India pipeline, and Trans Saharan Gas pipeline in Nigeria with lengths of 8,972 km, 6,000 km, and 4,400 km, respectively. All three are planned natural gas pipelines.

HedgeThink.com is the fund industry's leading news, research and analysis source for individual and institutional accredited investors and professionals