Global Blockchain Technologies announced that it will be creating a subsidiary entity for its enterprise and exchange activities (the "Subsidiary") with a view to unlocking their value through a spinout of critical mass assets, and merging its remaining media and entertainment investments and projects with those of X2 Games Corp. ("X2 Games"). More details about the component assets of the spinout for shareholders of record November 15th, 2018 (the "Record Date") will be forthcoming.
X2 Games is an independent Games Publisher for cutting edge games that integrate Blockchain Technology and Cryptocurrency into the user's game experience. Their business model is building multiplayer gaming experiences, providing never-been-seen-before-design and animation services and integrating technologies such as augmented/alternate/virtual reality into video games. X2 Games uses new technologies to create unique game experiences for conventional and experimental platforms. With the industry poised to hit $138 billion USD by year's-end1. X2 Games is positioning itself to be a world leader in the next-generation of gaming.
NOLAN BUSHNELL – The godfather of the video game industry
The Godfather of the Video Game Industry, Nolan Bushnell, created X2 Games, which is focused on innovative gaming technologies. Atari, founded over 40 years ago, gave the world the first blockbuster video game. Nolan later spearheaded the Atari 2600 console which revolutionized the home gaming market. If Atari was not enough for one lifetime achievement, Nolan also created Chuck E. Cheese, creating a pizza parlor and video game entertainment center-hybrid that quickly became popular with children and adults across the United States and the entire world. Nolan paved the way for the global gaming and entertainment industries that have changed billions of peoples' lives and shaped generations of gamers globally. That was only the beginning of the legacy that he has created. Legendary in the industry he created, Nolan has also been recognized by colleagues and peers, including being named one of the "50 People Who Changed America" by Newsweek. He has also been inducted into both the "Video Game Hall of Fame" and the Consumer Electronics Association Hall of Fame. He is continually striving to ensure his life passions meet at the intersection of technology and entertainment to make people's lives better through fun!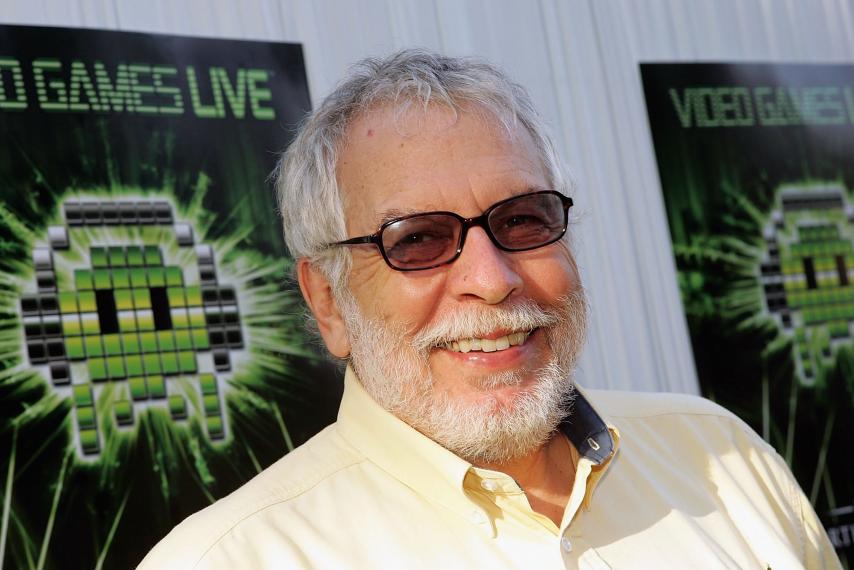 ZAI ORTIZ –  The Hollywood innovator and creator of visual art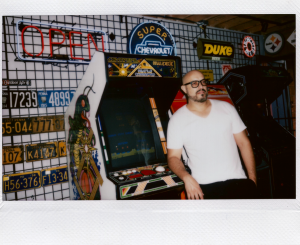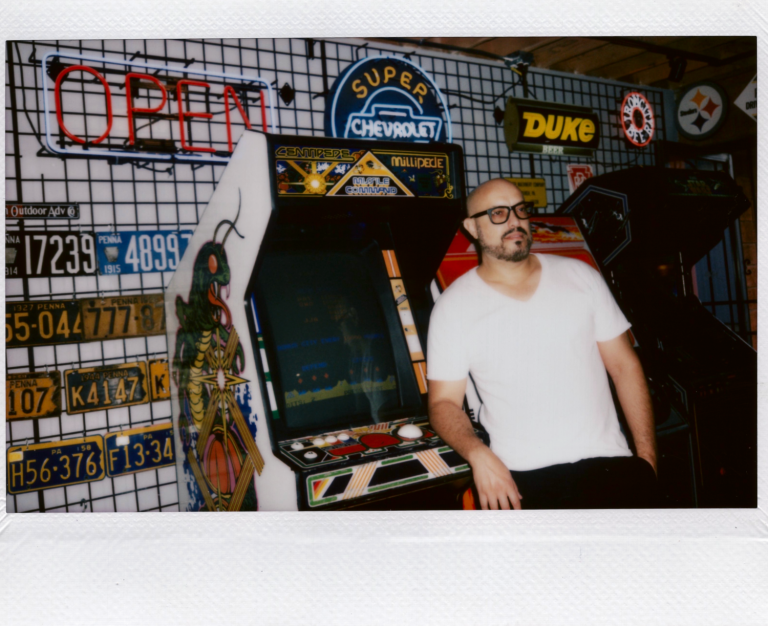 The management of X2 Games also includes Zai Ortiz, President, Co-Founder and Chief Creative Officer — an accomplished digital animator who created Iron Man's J.A.R.V.I.S. system holograms seen in Marvel movies. Ortiz also supervised creative teams in producing visuals for films to include TRON: Legacy, Sherlock Holmes, and Mission: Impossible. Ortiz's creative virtuosity and keen eye for futuristic designs drives the Company's mission to give gamers around the world a true cinematic story experience unlike any they've ever had. His latest creative project – the AI-driven murder-mystery game ST. NOIRE – bears out this promise, and lays the foundation for X2 Games' future ambitions in immersive, interactive storytelling. Previously, Ortiz was a founder and CEO of DARK MATTER – a specialized design and visual communications studio in Hollywood, CA, as well as served as the creative director for in-game cinematic Bethesda's massively popular game The Elder Scrolls – Legends.
X2 games and bloc synergy
As X2 Games' business model aligns well with BLOC's existing efforts that relate to the tokenization of gaming platforms, the two companies have elected to join forces. Post-acquisition, BLOC will be focused on applications of blockchain technology to the video game, eSports and entertainment industries. It will continue to work on its existing projects, alongside the development of X2 Games' existing projects. Nolan Bushnell will become the Co-Chairman and CEO of BLOC.
Chairman, CEO and Founder of X2 Games, Nolan Bushnell states, "Creativity is every company's first driver. It's where everything starts, where energy and forward motion originate. Without that first charge of creativity nothing else can take place. This acquisition by BLOC will integrate X2 Games' innovative game development studio and intellectual property within BLOC's portfolio of Blockchain assets allowing new and revolutionary games to be developed together."
X2 games pipeline
St. Noire
A mystery themed digital interactive board game, which uses Amazon's Alexa AI to create the world and characters that inhabit it meaning no two games are ever the same. Estimated pre-release occurring in December 2018.
To watch the trailer for this game please visit here.
Additional Digital Interactive Game Developments
3 additional digital interactive Alexa Games fueled by high consumer demand for AI powered board games for children and families estimated to launch in March 2019.
Gaming and the digital interactive space
The Digital Interactive Gaming space is an immense opportunity to revolutionize how families and children interact with technology, where AI and technology can bring people together.
"Customers have purchased tens of millions of Alexa-enabled devices, given Echo devices over 100,000 5-star reviews, and active customers are up more than 5x since last year." – Amazon CEO Jeff Bezos.2
"Smart Speakers are the Trojan horse for consumer AI" – Business Insider.3
50 million Americans own a voice activated AI speaker.4
65% of respondents say they would never go back to life without an AI speaker.5
81% of respondents say they are open to skills and new features on AI speakers.6
41% of respondents say they purchase AI powered speakers to entertain children and families.7
25% of respondents say they use AI powered speakers to play digital interactive games.8
AI Powered speaker sales reached over $12 billion USD so far in 20189, which given the average price of a $100 AI speaker (Amazon Alexa 2ndGen retail price) translates to 120 million units being sold.
The smart speaker market is expected to reach $28 billion USD by 202210, which given the average price of a $100 AI speaker (Amazon Alexa 2ndGen retail price) translates to a 280 million unit sales projection.
Spinout
BLOC President and CEO Shidan Gouran states, "Our conversations for collaboration with X2 have been in the making for close to a year now. As these relationships have strengthened, we have elected to capitalize on our synergies by way of an acquisition with X2. In addition to picking up X2's projects, we have also brought on two true pioneers, with track records that are second to none, to run and continue growing the leading blockchain company in the media, entertainment, and gaming sectors. All assets belonging to BLOC's exchange and enterprise divisions will be spun out into a separate company, to be run by BLOC's current management and operational team. Now you have two best of breed teams, one developing pioneering blockchain based exchange, supply chain and trade finance platforms and the other pioneering blockchain applications in the media, entertainment and gaming sectors, to the great benefit of all shareholders."
BLOC Chairman, Steve Nerayoff states, "In less than a year, we have managed to develop three companies that are positioned to disrupt blockchain from the perspectives of mining, exchanges, and innovation. By segmenting our competencies and resources so that we can incorporate the strengths of partners such as X2 Games, we believe that this is conducive to realizing revenue earlier and being more profitable in the long term."