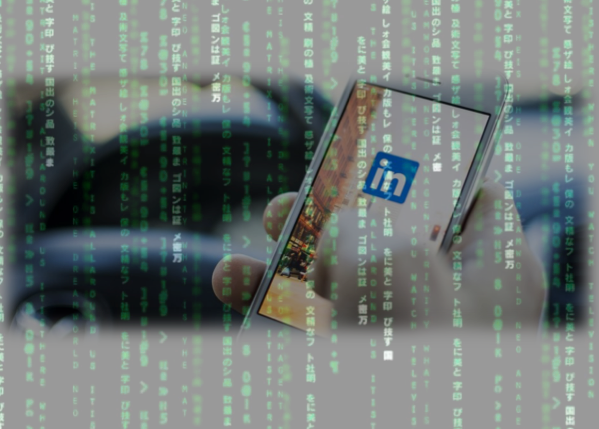 Utilizing technology and investing in new and innovative tools for progress is an idea that has permeated every business sphere; likewise hedge fund management realizes the importance of using existing technology and adopting new solutions for furthering its own expansion.
Traditional Overview of Investments
Traditionally investments were not a technologically sophisticated process and required a lot of hard work, time and persuasion. Information did not travel fast enough and the idea of globally investing in other assets and currencies was unheard of. Computerization of the information and internet usage has now completely transformed the arena of investment. Back in the day people relied on telephonic conversations to procure investments and they had to rely on information from other people in order to make an informed decision.
Information today is available from sources that are more authentic and it travels faster. Individual investors and hedge fund managers have easy access to databases, analysis tools, forecast charts, trade journals, economic reports etc. For hedge fund managers, monitoring their fund and knowing about prices of different assets has also become much easier.
Previously locating hedge funds and searching for people who would work in such an enterprise was a difficult task. Everything ranging from recruitment, investment and operating the firm took more time and required an extensive range of reliable personal contacts. In order to look for hedge funds people had to rely on personal sources; in 1990, however, there was a step forward when Antoine Bernheim published the first directory, which contained information on hedge funds. After this several directories were published and updated and proved to be the only inlet of information into hedge funds.
Later on an attempt to computerize the data was made by using MS -DOS; this program resulted from the joint efforts of MAR and Burlington Hall Asset Management. In 1996 Strategic Financial Solutions ventured to introduce a comprehensive system which would provide information regarding hedge funds across different platforms. After 1997 this market for information technology and electronic data processing boomed and different types of software programs and online resources were devised in order to make analysis easier.
To date there are 12 hedge fund databases which contain around 100-400 unique databases about hedge funds. Other commonly used resources included the 2002 desktop program PerTrac, Microsoft Excel, Quattro Pro, Investor Force, HedgeFund.net etc.
Role of Technology
The advantage of this technology has impacted many stakeholders including investors interested in putting their money into hedge funds and those who manage and operate the fund itself. A hedge fund database has ensured that investors make sagacious and informed decisions without the risk of information asymmetry or loss.
The use of electronic platforms has ensured that investors and managers can easily collect, collate, analyze and interpret data; additionally they can seek expert opinion of people around the globe regarding economic conditions. The awareness of the hedge fund industry as a whole has also increased because information is more authentic and travels instantaneously. Those who are interested in alternative investments have the hedge fund databases as outlets of reliable information and the managers who give information to these databases will find investors more easily.
The proliferation of information means that hedge fund managers can get information about other types of investments and assets and they can use data, forecasts, charts etc. to make detailed analysis and publish reports about their findings. To attract investors the hedge fund needs to have the most accurate information presented in the most comprehensive manner. The peer analysis, portfolio construction software and extensive reporting allow the hedge fund to advertise and market itself to potential investors.
According to Marc Andreesen, "The financial industry has been visibly transformed by software over the last 30 years. Practically every financial transaction from someone buying a cup of coffee to someone trading a trillion dollars of credit default derivative is done in software. And many of the leading innovators in the financial services are software companies."
Prior to this digital age, time lags and cost of transaction posed serious problems for the investors; innovative tools have now democratized access to markets because individuals have the autonomy to make independent decision without facing huge costs.
There are several ways in which the confidence of investors and buyers is being boosted by the usage of internet and more reliable software. For instance,
the first source of information for the investor is the company site which is designed on the basis of search engine optimization in order to provide the most relevant information to people.
Secondly there are the industry vertical sites which are usually presented as links on the company site. Industry specific information is easily available on such sites.
Thirdly there are these informative review sites which allow investors to check the claims made by company websites and to learn authentic third party opinion about the veracity of their claims.
Fourthly the authority blogs allow you to dig deeper and reassess the initial impression by looking at neutral press releases and critiques.
Lastly peer recommended sites are also beneficial in helping investors get advice from other investors or clients who will share their personal experiences and would mostly help out other similar clients with any problems or queries. In these ways buyer confidence has been boosted by the use of internet.
The influence of technology has not been entirely benign as it was seen in the 2008 financial crisis when there was a debt crisis as well as an over reliance on professional investors; since that time individuals have started placing their own trades and the analytical tools have been adapted to provide them with easy information and analysis.
Social Media influence Hedge Fund industry
Social media in particular had a negative impact on the hedge fund industry because there were concerns regarding transparency, information sharing and secrecy. The hedge fund industry was characterized by its introverted nature and did not believe in openly sharing information. In 2013 this scenario changed with the Damascus moment hack crash where a fake tweet from the Associated Press account regarding Whitehouse bombing led to market crashes. After this incident traders became aware of the power of social media.
In 2014 Agecroft Partners conducted a study to gauge the involvement of hedge funds in social media. Around 90% of the hedge funds which has $100 million+ in assets under management preferred using LinkedIn. There are still many hedge funds which don't acknowledge the importance of using social media for advertising and marketing. 61% of hedge funds with AUM less than 100 million USD do not have a public relations strategy or content in place. The hedge funds industry needs to participate in this worldwide brand building movement where establishing a good digital footprint is crucial to a firms success. Aside from websites there is a need to run a good blog, publish e-books and share content with people through social media.
Investors, managers and professionals who work with hedge funds also need a platform through which they can connect to each other and engage in gainful networking.