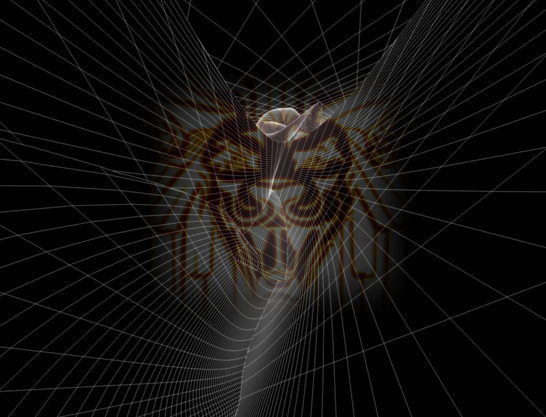 How many of the contestants on The Apprentice have ever gone on to achieve anything of note? One, two? None? When reality TV meets business it can be extremely entertaining, but it offers little in the way of real business knowledge.
Hedge Fund Lion's Den is something different and it's worth a look for all fund-followers. The show takes a look at the oft-ignored first steps of a hedge fund manager. Everybody has some idea how difficult a job interview can be, ala The Apprentice. Few have any idea of the fraught hardship of raising enough money to get a hedge fund off the ground for the first time.
Entering the Lion's Den
Hedge Fund Lion's Den follows the trials of three emerging hedge fund managers as they seek to pitch their hedge fund idea to three industry mavens. Their experience and personalities are studied in the opening episodes, while their pitches hit in the third episode.
After each of the expert investors have picked one of the hopefuls to invest with, the following episodes show off their mentoring programs. Each manager tries to guide their chosen emerging manager to better decision making.
The final episode sees the contestants pitch one last time, and the expert investors allocate up to $25 million between the funds, a dramatic moment for any young manager.
For anyone interested in entering the hedge fund world, or even for somebody already part of it, Hedge Fund Lion's Den offers an interesting look at the life of an emerging manager and gives a sense into what life is like for somebody attempting to raise capital for the first time.
If that doesn't interest you perhaps the presence of Lord Fink, former Man Group leader and 'godfather' of the hedge fund industry will. He along with Luke Ellis, president of Man and Andrew McCaffery of Aberdeen Asset Management, dole out the advice and the funds throughout the first season.
Taking it to the next level
Unfortunately, the $75 million that's allocated at the end of the season isn't real money. Any show with a $75 million prize runs the risk of being a little unprofitable. That makes the process a little toothless. Even with the comparatively small investments made on Dragon's Den, it's the business people's own money at stake.
Lord Sugar too pays out a salary to the winner of The Apprentice. At the end of the day Hedge Fund Lion's Den is full of the sort of drama expected from a reality TV show, and the irreality it's based on. It also contains something else, something that could be of prime importance for those in finance: a look at the world of funding for emerging managers.
Setting up a hedge fund isn't easy, even for those with a proven track record in the finance industry. The business involves serious salesmanship and starting with just your own money is almost an impossibility. You can't run a real fund with less than $1 million. Nobody's going to take it seriously.
In order to get your investment ideas listened to, and fill your fund with the capital needed to express them, you're going to have to sell yourself to people that manage extraordinary amounts of money. You're going to have to approach them on an equal footing, show them your qualities and express your ideas plainly and without reservation, just like those on Hedge Fund Lions Den.
Eurex Group values
Hedge Fund Lions sponsored by Eurex Group, a company that focuses on exchange technology for derivatives. The company is owned by the Deutshce Borse, and offers a range of derivatives products to investors looking for a more nuanced target
Paul Shea is an experienced money, trading and investing writer who cut his teeth writing stock, investment and industry analysis and covering macroeconomics. Paul Shea work has been linked and quoted by MSNBC, BusinessWeek, Barrons, Zerohedge and The Blaze, and his work appears regularly on Google News and Google Finance, as well as other prominent news aggregators. He's also written about the tech industry for the likes of Valuewalk and The Street. Paul is a senior contributor writer for TradersDNA and HedgeThink.