Finnish Invesdor Oy and Austrian Finnest GmbH have announced the proposed merger of their businesses. Invesdor Group combines the leading digital equity funding platform in the Nordics, Invesdor, and the leading digital mid-size ("Mittelstand") financier in the German speaking countries, Finnest.
"Together, we create the 1st pan-European digital investment and financing platform for companies of all life stages, from startups to large corporations", says CEO Lasse Mäkelä. "We offer them one of the widest ranges of digital financial instruments available in the market today. It is a place for top-tier companies as well as private and institutional investors across Europe".
The service portfolio spans from equity investments, bonds, IPO's, syndicated loans, mezzanine capital and promissory notes to other debt capital instruments. Financing volumes typically range from EUR 250,000 to EUR 25m. Over the last years the combined and accumulated investments on the legacy platforms have doubled every year, currently totaling at more than EUR 130m.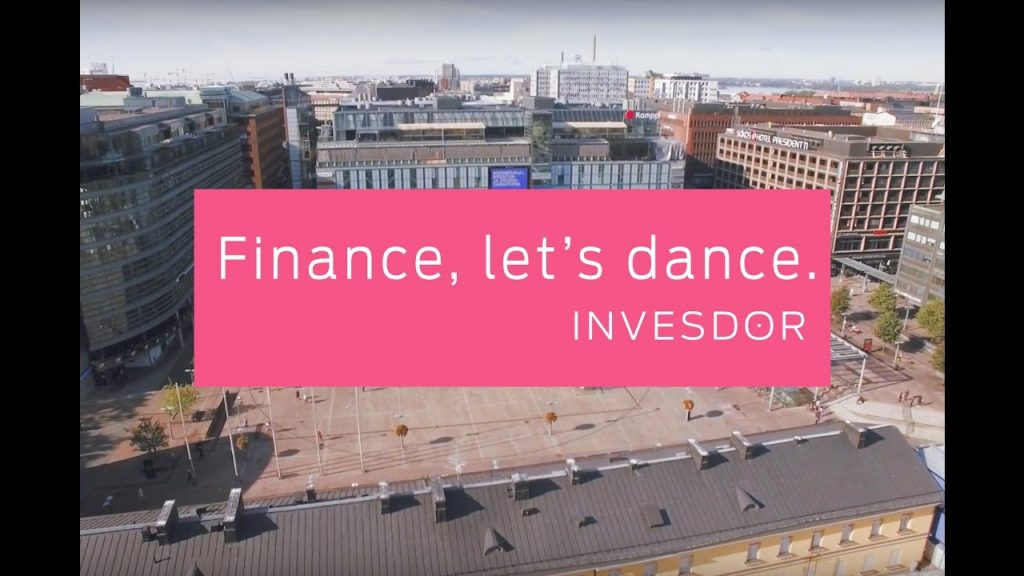 Invesdor Group holds a MiFID license passported to 28 European countries, which was granted to Invesdor in April 2015, making it the first such platform to receive this license. The Group has a base of over 50,000 registered private and institutional investors from 150 countries. The merger will vastly increase their investment possibilities by giving investors from the Nordics access to top-rated mid-size ("Mittelstand") companies and corporates in the German speaking markets and by allowing investors outside of Scandinavia to participate in the success of Nordic growth companies.
The Group also works together with leading banks. They benefit, for example, from Invesdor Group's state-of-the-art Platform-as-a-Service (PaaS) and Software-as-a-Service (SaaS) tools, which allow them to further digitalize their own businesses, e.g. loan, equity and bond market activities.
"We work closely with market-shaping partners such as Nordea, the biggest Nordic bank by assets, and Raiffeisen Bank International, one of the leading Central and Eastern Europe banks", says CEO Lasse Mäkelä, and adds: "The merger is – so to speak – a win-win-win-win situation, furthering four groups: issuing companies, investors, financial institutions and our own shareholders".
"Financing and investing go digital. Successful European enterprises on the one hand and private and institutional investors on the other hand want convincing digital alternatives to their existing options", expands Stefan Klestil, partner at Speedinvest F. "In the FinTech industry, the consolidation game is on and Invesdor Group has what it takes to be in the front row."
Vienna-based VC Speedinvest F is one of the largest European FinTech investors and together with Taaleri Oyj, the Helsinki-based and Nasdaq-listed leading wealth management company and global VC firm Maxfield Capital they will be shareholders in the Group.
The award winning platforms (e.g. "Best Nordic startup of the Year", "BBVA Open Talent Global Finalist") of the companies will be integrated. "This gives us an opportunity to cherry-pick the best features for the winning platform of the future", CEO Lasse Mäkelä states.
Invesdor Group employs about 40 finance and technology experts. With solid footholds in their respective markets, both current brands, Invesdor and Finnest, Invesdor Group will continue to operate under these brands while simultaneously introducing new services to its customers. The Group will be headquartered in Helsinki, with offices in Vienna, Stockholm and Bratislava.

HedgeThink.com is the fund industry's leading news, research and analysis source for individual and institutional accredited investors and professionals