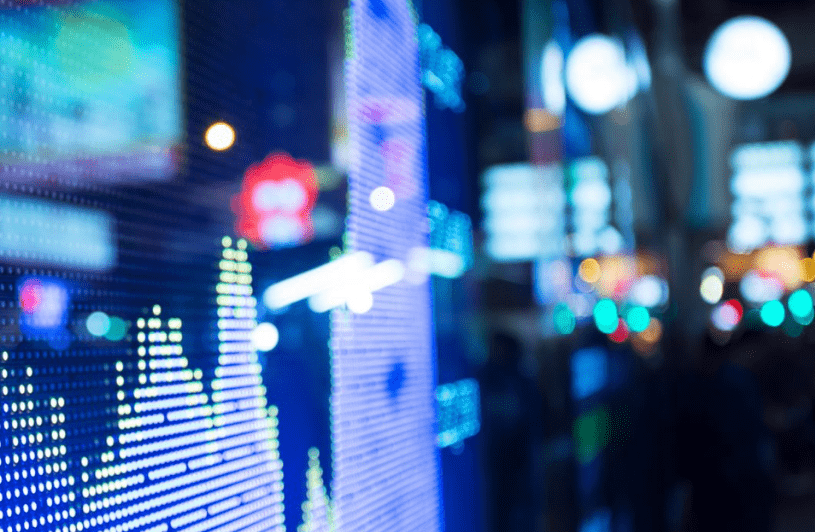 Hedgethink recently had the chance to catch-up with Peter Kristensen, the Co-CEO of JP Fund Services and a financial market expert. He shared how he is doing, his thoughts on the financial industry and digital assets, and his most recent project, an investment portal called trademakers.
Peter Kristensen: A Life in the Financial Markets Industry
Peter Kristensen has over 35 years of experience in the finance industry. He began his career at a small Danish bank in 1986 where he learned the basics of finance and the importance of regulations. His career in online trading began to take-off once he transferred to Saxo Bank, one of the pioneers of the online trading industry in the mid 1990s. He became the Global Co-Head of Sales, Trading, and Technical Analysis at Saxo Bank, was then second in Synthesis Bank in Geneva Switzerland from 2005 to 2007 before establishing JP Fund Services in 2007.
Another important aspect of Peter's career has been flexibility. Over the years, he has lived in different countries, learning along the way all the aspects of finance and the intersection of trading and technology. Denmark, Switzerland, Geneva, St. Andrews, Scotland, Naples-Florida are some of the places he has lived and worked in. And he's not done moving yet, as he's planning to move to Portugal next month.
Peter is loyal, hardworking, and never runs from his responsibilities. According to his business partner Adam Hill:
"Peter is one of the best people to have on your team, leading it or as a member. His energy and enthusiasm are unmatched, and his detailed knowledge of the financial markets (both traditional and digital) means he brings valuable insights and experience to every business he is involved in. Peter is unwaveringly loyal, hard-working, honest and, most importantly, fun to work and play with."
He also loves building things, figuring out synergies that would optimize performance, and believes that work should be a hobby. One thing that annoys him is laziness and sense of entitlement, he said:
"My pet hate is lazy people, or anyone who takes things for granted. Respect is earned over time and one should always respect other people's money, from the smallest customer to the biggest client."
Vision for the Future of the Financial Industry
Peter Kristensen allowed us to pick his brain and enlightened us on his vision for the financial markets and digital assets.
Financial Industry and Fintech
One of the reasons why Peter Kristensen got into Blockchain was due to his belief that Fintech is set to change the whole financial industry. He believes that in Fintech, the new players are developing solutions that have the potential to revolutionise payments, asset trading, commercial finance and almost all other aspects of the industry.
His vision is to provide the services and solutions private clients are looking for in the 21st century, which have long been enjoyed by the bigger institutional clients. This was a key reason why JP Fund Services / trademakers pivoted their business in 2018 to deliver institutional-grade investments, underpinned by professional risk management that most private investors rarely enjoy.
Digital Assets and Offerings: Challenges & Opportunities
Peter Kristensen mentioned that Blockchain is an innovation that the majority of people have yet to experience, which makes it difficult to understand. Despite this, he believes that it will become an ordinary thing down the line, and is optimistic of its future role in finance, shipping, real estate, and gaming, among other industries. He also said:
"Digital assets are going to quite simply change the world. I would call it the 8th wonder of the world because it will be astonishing, exciting, and highly innovative, but scary at the same time…it all depends on the product that's created and how it is offered to the public and how the client's risk is managed."
WealthTech
He believes that WealthTech will improve wealth management and investing services significantly, and the three areas that it would impact the most are: cost, accessibility and convenience. He shared:
"The cost of developing wealthtech solutions will fall considerably as the middleware industry improves with the growth of API-based tools.
When it comes to convenience, we are going to see the emergence of wealthtech 'applet's which bring core functionality from multiple sources into the user's accounts without having to integrate more functionality than required – this will increase the uptake of new tech, and, potentially, build confidence in its ability to provide the security, privacy and ease-of-use most people want and expect today."
trademakers – professional investments for you and me
Peter Kristensen also shared one of the projects that he's been working on: an investment portal called trademakers. It is a professional investment platform that opens institutional-grade investments to the general public with a minimum investment of just $2,500.
The value it brings
The investment programs trademakers offers are actively managed and controlled by expert traders with solid track records and a robust approach to risk management for all clients outside the US. For American clients, trademakers provides Expert Advisor tools which allows investors access and the ability participate in investment programs.
trademakers was built with respect for investors' money, to enable normal people to participate in professionally managed programs and diversify their portfolios no matter how much money they invest. Their clients can choose where to hold their funds, so the client always has control over his/her money, and JP Fund Services provides a comforting regulatory umbrella for the program strategies and investment managers.
How it works
Investors open a trading account in their own name with a broker or custodian in their jurisdiction, then fund their own accounts prior to granting trademakers' the right to trade their accounts (via a simple LPOA) on their behalf. This can be done either via an Expert Advisor tool for US residents, or as a managed account for clients outside the US.
All clients will benefit from high liquidity, daily online reporting, the ability to diversify their investment portfolios and a low entry level of $2,500.
Availability and Roadmap for the Future
trademakers soft launched in November 2020 and will be rolled out formally during Q1 of 2021. They aim to become a benchmark for everyday investors to participate in professional investment programs supported by rigorous risk management procedures.
trademakers hopes to achieve this by increasing the number of investment programs they offer within digital assets as well as alternative investment products, such as FX and Futures.

HedgeThink.com is the fund industry's leading news, research and analysis source for individual and institutional accredited investors and professionals