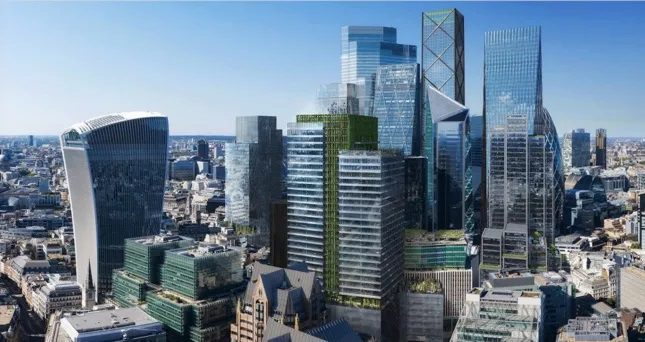 Fintech: Digital Bank Monument Receives Banking Licence From UK Regulators
· First challenger bank in the UK to meet the unmet demands of 3.5 million mass affluent clients: professionals, property investors and entrepreneurs
· The only bank that will offer clients the opportunity to seek loans of up to £2m through entirely digital lending journeys
· Will now finish the build of its technology and operational capabilities to enable initial launch in early 2021
· Monument will be an agile, client centric bank and will continually release new capabilities enabled by its flexible, "lego like" technology
Monument has received an 'authorisation with restriction' (AWR) banking licence from the UK regulatory authorities, the Prudential Regulation Authority and the Financial Conduct Authority. It has achieved this milestone in just over 18 months, which is believed to be one of the fastest rates of progress for any new bank.
Despite the challenges of the Covid-19 pandemic, Monument is in the process of successfully completing a Series A funding round backed by a combination of existing and new experienced investors, and demand has exceeded expectations. Since inception, Monument has raised circa £20m in funding, with more in progress, providing sufficient capital and operational resources to complete the Bank's build for launch.
The Bank – whose executives and board have held senior roles in HSBC, Barclays, McKinsey & Co, UBS, Goldman Sachs, Apollo Global Management, PWC, Coutts and at the UK regulators, amongst others – will focus exclusively on a client community that has been largely underserved by the established 'premier' and private banks, and unaddressed by other challenger banks: busy professionals, doctors, lawyers, accountants, entrepreneurs and investors.  Securing its banking licence, with restrictions, is a key step forward in its plans to launch the bank of choice for the overlooked and underserved market of 3.5 million mass affluent clients in the UK who have a net worth of between £250k and £5m (excluding main residence).  Monument estimates the wealth of this overlooked segment to be as high as £3.5 trillion, including at least £200bn in liquid savings.
During the current COVID-19 pandemic, demand for digital interaction has soared. Monument's culture and IT architecture will ensure ongoing flexibility so that frequent enhancements can quickly be made to its service offering and client experience, and to respond to the developing needs of, and feedback from, its clients.
Monument will be the only bank to offer its clients an entirely digital journey for buy-to-let and property investment lending of up to £2million. It will offer market leading, top quartile savings rates and its model is designed to reward loyalty. So, if a saver deposits money for a subsequent fixed term, they will get a better rate than a new customer. And a borrower who renews their loan will also get a favourable rate.  Monument is also seeking to be contrarian in its approach by carefully entering the market at a point in time when it believes that geopolitical and pandemic risks are reasonably priced in the market.
Mintoo Bhandari, CEO and one of the founders of Monument Bank, said: "We are delighted that we have received our banking licence and are incredibly excited about delivering the exceptional levels of client service that the mass affluent deserve and which has been lacking from existing premier and private banks. The speed with which we have been executing our plans and progressing through the regulatory process are a testament to the exceptional quality of our team and the vote of confidence by investors in our strategy, in a world that is otherwise full of challenges.  We now eagerly look ahead to completing the build of the Bank and launching for clients in 2021. Our mission continues to be to combine the capabilities, convenience and efficiencies that modern technology offers with traditional values of trust, security and strength, and to deliver unrivalled service that our valued clients will demand."

HedgeThink.com is the fund industry's leading news, research and analysis source for individual and institutional accredited investors and professionals