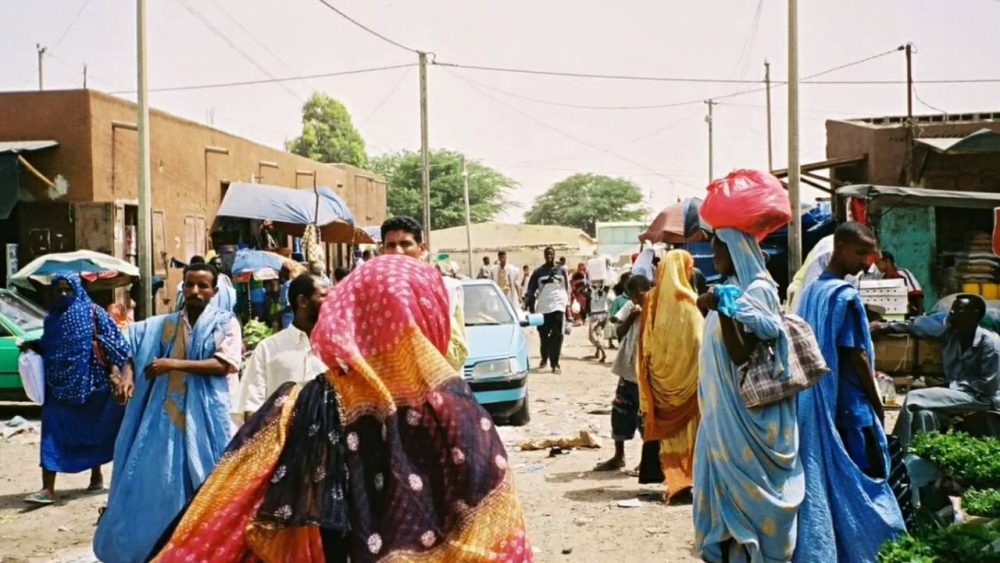 In the United Kingdom, opening a bank account can take less than 5 minutes. Provided a few more days, and a brand new Debit or Credit card is issued and ready-to-use. In Mauritania, in West Africa, access to basic financial services isn't as easy as in Britain, and approximately 70% of the total population of 4.3 million (approx) don't even have a basic current account. However, the current government is really keen in improving the financial inclusion of their citizens and have just found the perfect solution to start off: International Fintech players and a strong commitment from revamped national institutions.
The task ahead isn't easy, though they country has started, through its National Central Bank (Banque Centrale de Mauritanie, BCM) a series of reforms that might speed up things a little bit. First off, they have just undertaken a massive monetary reform, with the release of new polymer-based notes and a demonetisation at a rate of 1 to 10 included. "There are three main reasons for this monetary reform," recently said Abdel Aziz Ould Dahi, governor of the Central Bank of Mauritania in an African Business interview. "On the one hand, the fight against disguised inflation by reducing the mass of bank notes in circulation, thus facilitating trade; then, reducing the costs of maintaining notes and coins due to the predominance and excessive use of cash in our country, as in most other African countries; and finally, improving the quality of the bank notes to combat counterfeiting."
But despite some of those real benefits for the Mauritanians, one of the main reasons behind the new monetary reform is to try to align the country's national economic policy to international schemes, and as such, enter head on in the digital-driven economic markets. This move would get Mauritania access to better means of funding as well as attracting international financial players and investment into the country.
The first step, as the BCM governors put it, comes by promoting electronic payments and mobile banking services in Mauritania.
"The modernisation of our systems and means of payment is one of the major pillars of our strategy. The objective, over time, is to significantly reduce the use of cash by replacing it with other, more secure means of payment that are less costly and more efficient," affirmed Abdel Aziz Ould Dahi. "The ongoing reform is part of a wider programme to modernise fiduciary management. Concerning electronic payments, we are planning to equip a certain number of big invoicers with VSBs and also the imminent launch of payments over the internet. We have also made extensive progress in preparations for the launch of a mobile banking system."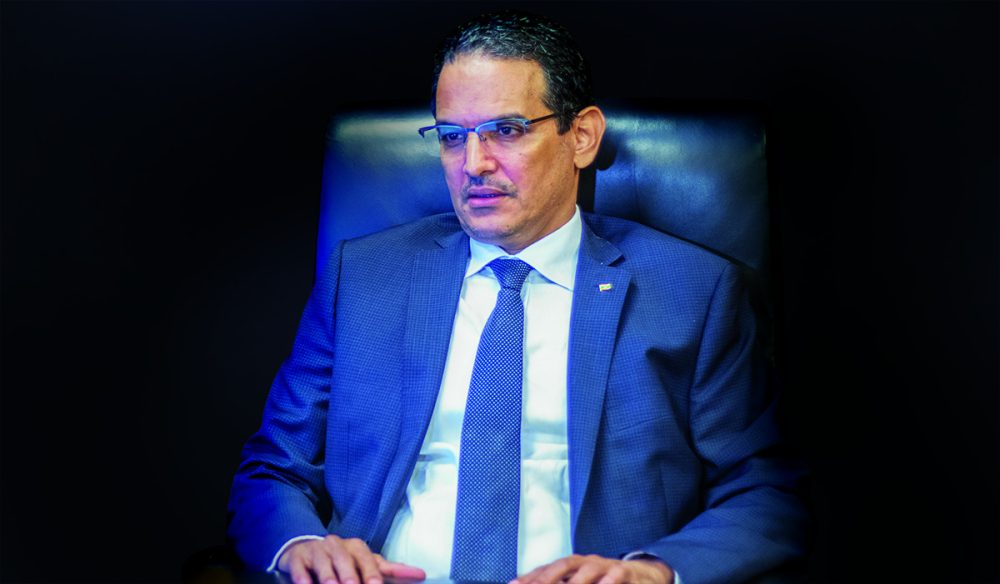 FinTech to help the Development of a Dynamic Financial Ecosystem in Mauritania
FinTech companies, as a matter of fact, are the ones that should be seek here as they hold the key to cheap, accessible and safe banking, with little fees to pay and almost no infrastructure to account for. The principle followed is the same as that that works in the United Kingdom, if Starling Bank, Monzo or Revolut's technology can make banking as easy and approachable as a mobile-based app compliant with tight regulations and safe against prying eyes, the same could be done in Mauritania.
It might sound unfair to compare a country like the United Kingdom, with hundreds of years of financial tradition and an international superpower, to Mauritania, which is just trying to overcome all the problems carried along by not-so-distant really tough times. However, there is something that both, rich countries and developing economies, share: access to affordable technological devices and internet connection.
In Mauritania, mobile phone penetration reached 92.2% of the total population in 2017, according to the World Bank, 9.69% more than in the previous year. Moreover, population penetration of 3G is relatively high compared to other African countries. Mauritanians have mobile phones and internet connection, the two basic requirements for Fintech to be introduced.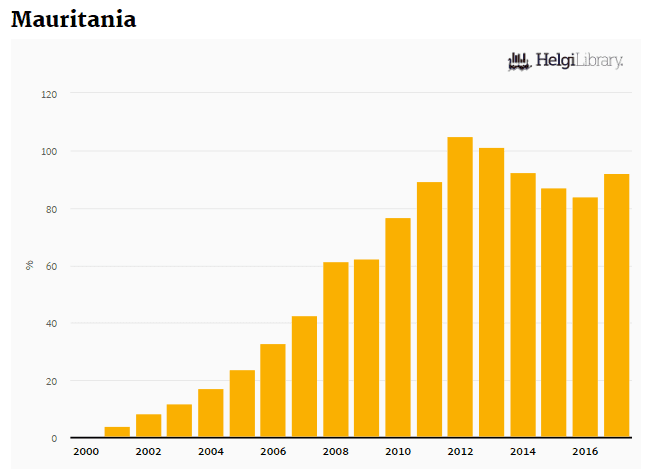 In fact, the Central Bank of Mauritania has started a campaign to attract new Fintech players into the country. The BCM Fintech Challenge, for example, is about to announce the winner of the project. This company will work hand-in-hand with the government and the national institutions to create an ecosystem made of dynamic, disruptive and high-potential partners and accelerate the country's transformation by staying in tune with their ecosystem and creating a constructive dynamic in favour of their citizens.
This very first Fintech Challenge is a good step forward for an until-now dormant country. It aims directly to palliate the country's lack of financial infrastructure and banking services and build up a healthy and inclusive new ecosystem from five different main pillars:
Financial Inclusion: To reshape the financial sector through digital access at an affordable cost, to allow easier access to formal financial services by populations who until now , have been excluded from or not adequately served by the banking system.
Fintech Development: To create a disruptive and dynamic ecosystem of high potential partners, in order to offer them access to new markets, a dedicated business accelerator, a suited follow-up and a certified expertise.
Improving the quality of financial services: To stimulate digitalization in favor of the growth and improvement of quality, cost and efficiency of financial services.
Embracing disruptive technologies: To encourage disruptive innovations in the financial sector by implementing new services pertaining to BlockChain, Big Data and artificial intelligence.
Cashless Society: To drive economic development, the protection of consumers from financial services , the fight against money laundering and the financing of terrorism by gradually moving away from cash in favor of the dematerialization of transactions.
There are already Fintech players working with the Mauritanian government and financial authorities to develop this new financial ecosystem. One of those is blocksdna, which is building an blockchain-based mobile app that brings support for crypto and FIAT wallet, payments, digital ID, and a marketplace. Its main purpose, as the company puts it, is to facilitate simple and fast communication between companies and their clients, making them as smooth and hassle-free as they can be. To do so, it features a state-of-art back-end platform with the latest AI technology. In Mauritania, they are working already to start deploying a customized version of the white label technology to promote electronic payments and financial inclusion in the country.
The Long Road Ahead
However, this is just the first step and there's much left to do, and improve. From a legal standpoint, the country lacks of regulatory frameworks aligned with international standards and until this is taken care of, not much can be done by FinTech companies who want to be part of the financial revolution. Abdel Aziz Ould Dahi shares this opinion, though he feels optimistic about the future: "The review of the legal framework will very soon become a reality with a new law on means of payment enabling the emergence of new players, especially financial intermediaries for retail payments. We are also planning to create a National Payment Centre (NPC), made up of all the stakeholders, which will be a key element in the process of modernising the banking and financial system in Mauritania."
"As for adopting new legislation, the expectations of citizens, employees and economic players, relations with partners and compliance with international norms and standards are just so many parameters to be taken into consideration in this much-needed transformation.
We have also adopted a roadmap consisting of more than 40 projects that affect all of the bank's fields of activity (processes, functions, monetary policy, fiduciary management, governance, organisation, information systems, investment in human capital, etc.). The goal is of course the in-depth transformation of the management systems and processes and the organisational structure of the Central Bank through radical, but gradual, reforms to improve its performance over time," he continued.
Mauritania has started a process that can't be undone and, if it wants to develop itself as a country and improve the citizens' overall welfare, it needs to keep rowing in that direction. Because unfortunately, the path ahead is still long and tough. Their neighbours, for example, suffer it. In some African countries, especially those found in sub-Saharan Africa, most people can't even open a bank account or they see it as just another luxury commodity they can't afford. Branches are too few in numbers and too spaced out to be really useful and the cost of having a current account are prohibitive for many. It is thought by the World Bank that more than 350 million Africans don't enjoy financial services at all.
More worryingly, there are parts of the world where bank penetration rates are as low as 1.8% of the total population. Turkmenistan, in Central Asia, is indeed the country where people most lack of accessible financial services, though it is not the only one. According to Raconteur, most of these financially forgotten countries are found in Central Asia and sub-Saharan Africa, with Niger (3.5%), Madagascar (5.7%) and Guinea (6.2%)  at the top bottom. That means that most of the citizens living in those countries don't even know what means to have a bank account, less say saving their hard earned money or getting a fair loan through a regulated established financial institution.
Hernaldo Turrillo is a writer and author specialised in innovation, AI, DLT, SMEs, trading, investing and new trends in technology and business. He has been working for ztudium group since 2017. He is the editor of openbusinesscouncil.org, tradersdna.com, hedgethink.com, and writes regularly for intelligenthq.com, socialmediacouncil.eu. Hernaldo was born in Spain and finally settled in London, United Kingdom, after a few years of personal growth. Hernaldo finished his Journalism bachelor degree in the University of Seville, Spain, and began working as reporter in the newspaper, Europa Sur, writing about Politics and Society. He also worked as community manager and marketing advisor in Los Barrios, Spain. Innovation, technology, politics and economy are his main interests, with special focus on new trends and ethical projects. He enjoys finding himself getting lost in words, explaining what he understands from the world and helping others. Besides a journalist he is also a thinker and proactive in digital transformation strategies. Knowledge and ideas have no limits.