On March 31, 2012, rules governing family office hedge funds were radically changed. The Dodd-Frank Wall Street Reform Act mandated that many family office hedge funds previously excluded from registration under the Financial Advisers Act were now liable for registration under the Private Fund Investment Advisers Registration Act. Accordingly, the Securities and Exchange Commission (SEC) was required to issue new definitions as to what constitutes a "family office" fund. We will examine the definitions that enable a fund to continue its exemption as a family office fund.
Exempting Registration — Conditionally
Title IV of Dodd-Frank excluded family offices from the definition of investment adviser under the Investment Advisers Act of 1940 and, correspondingly, exemption from registration under that act. However, at the same time that this exemption came into force, Section 409 of the Dodd-Frank Act directed the SEC to adopt a new rule defining the term "family office" so as to clarify which funds were eligible for the exemption.
Defining "Family Office"
Under Rule 202(a)(11)(G) of the Investment Advisers Act, the SEC adopted a definition of a family office as a company that:
Provides investment advice only to "family clients," as defined by the rule.
Is wholly owned by family clients and is exclusively controlled by family members and/or family entities, as defined by the rule.
Does not hold itself out to the public as an investment adviser (Source: U.S. Securities and Exchange Commission, June 22, 2011).
Defining "Family Client"
In order to meet the new definition, the family office must limit its investment advisory services to those defined as "family client" as follows:
Family members. Family members include all lineal descendants (including by adoption, stepchildren, foster children, and, in some cases, by legal guardianship) of a common ancestor (who is no more than 10 generations removed from the youngest generation of family members), and such lineal descendants' spouses or spousal equivalents.
Key employees. Key employees include: executive officers, directors, trustees, general partners, or persons serving in a similar capacity for the family office or its affiliated family office.
Any other employee of the family office or its affiliated family office (other than a clerical or secretarial employee) who, in connection with his or her regular duties, has participated in the investment activities of the family office or affiliated family office, or similar functions or duties for another company, for at least 12 months (Source: supra).
Others Defined as "Family Clients"
In addition to the above, the SEC has included as "family clients"': a non-profit or charitable organization funded exclusively by family clients; the estate of a family member, former family member or key employee; certain family trusts; and any company wholly owned by and operated for the sole benefit of family clients.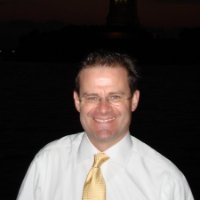 David draws on 20+ years' experience in both legal practice and in business services delivery since his own call to the Bar in 1989. With several years in the startup environment, including as a co-founder in the legal tech space specifically, he brings a unique and timely perspective on the role of data, automation and artificial intelligence in the modern and efficient delivery of services for legal consumers. Having been both a corporate buyer of legal services and a services provider, he identifies the greater efficiency and value that can be achieved in legal operations for corporate buyers especially.
An attorney, David worked for law firms Pinsent Masons and Linklaters in London before moving to New York to join Credit Suisse. As CAO, he helped negotiate & execute the relocation of Credit Suisse into its new NYC global HQ. Subsequently, David directed major global outsourcing, shared sourcing, HR operations & process efficiency initiatives including the digitization of records, the global roll-out of PeopleSoft HRMS & Y2K. David has worked extensively in the UK, US, Philippines, India and China markets in the areas of data management, human resources and business process outsourcing.
Most recently, David has been successfully investing in and serving as an advisory board member of several legal services start-ups including a cloud-based solution for legal process automation and e-filing; and a technology solution for large-scale capture of court and other public data used for litigation analysis, among others.
David graduated from the University of Manchester with Honors in Law and Bar School (College of Legal Education) in London, and has been a member of Middle Temple since 1989. He is the founder and former Chairman of The Global Sourcing Council.
Member: Bar of England & Wales, ABA, NYCBA, ACC, DRI