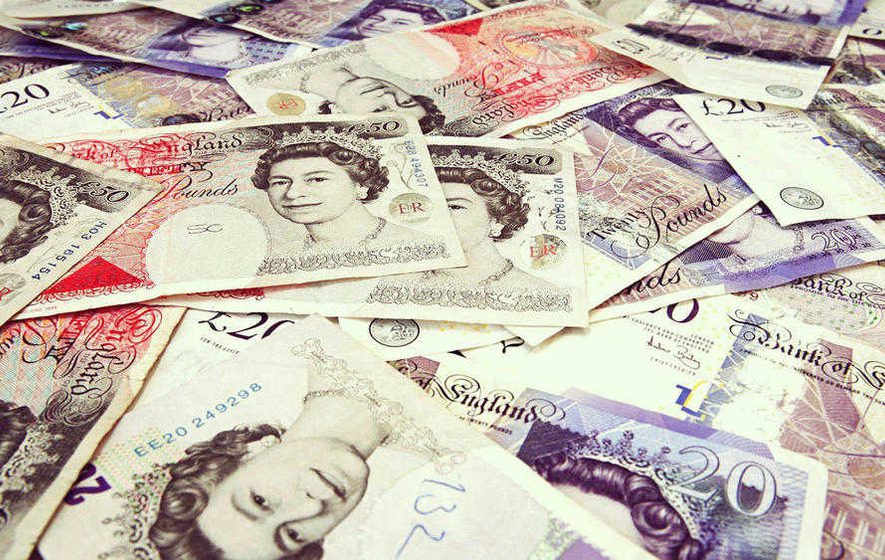 How has a government-backed investment scheme helped drive investment into small businesses since April?
The Coronavirus pandemic has brought with it huge impacts to the world of business. From rigorous lockdown restrictions that saw many firms temporarily close their doors, to working from home – businesses all over the UK have been affected. Positives have come from the period, too. Increased consumer spending was brought about by the Eat Out to Help Out scheme initiated by Chancellor Rishi Sunak, and new sectors – such as MedTech and PPE – have even been born as a result.
The small business sector has had its share of ups and downs during the pandemic. Many have thankfully been able to adapt to the new way of working and have successfully launched online arms of their businesses, for example, to remain resilient.
"Schemes such as the Enterprise Investment Scheme will be more important than ever by offering investors a tax-efficient way to back small growth businesses, reducing risk and increasing the potential for returns on investment," commented Luke Davis – CEO of IW Capital.
In fact, Investment in this sector will be key to encouraging economic growth, with the SME arena historically employing around half of the private sector workforce and accounting for 99% of all businesses.
The Enterprise Investment Scheme (EIS) is a series of UK tax reliefs launched in 1994 in succession to the Business Expansion Scheme. It is designed to encourage investments in small unquoted companies carrying on a qualifying trade in the United Kingdom.
IW Capital continued to support ambitious start-ups during the crisis. GPDQ is an on-demand doctor service that had great growth opportunity and potential during the lockdown period. The raise was met with enthusiasm from IW Capital's investor base, as the firm had a structure in place to navigate the crisis and cater to the increased demand created in the MedTech sector as consumers had less access to GPs in a face-to-face capacity.
Transcend Packaging – who work with the likes of Starbucks to provide eco-friendly packaging – have also seen success during the pandemic. Consumers and, in many cases, investors are now looking toward supporting a more 'green' agenda, and IW Capital completed this raise through the pandemic too.
It is clear then, that despite the current climate, there are a huge number of SMEs that have adapted quickly to the pandemic and the changes it has ushered in. Many are now primed to grow, create jobs and increase value for investors. There is huge volatility in markets at the moment, which is putting some investors off – but thinking long-term can offer a refreshing change of perspective.
---
How the scheme works
EIS is designed so that your company can raise money to help grow your business. It does this by offering tax reliefs to individual investors who buy new shares in your company.
Under EIS you can raise up to £5 million each year, and a maximum of £12 million in your company's lifetime. This also includes amounts received from other venture capital schemes. Your company must receive investment under a venture capital scheme within 7 years of its first commercial sale.
You must follow the scheme rules so that your investors can claim and keep EIS tax reliefs relating to their shares. Tax reliefs will be withheld or withdrawn from your investors if you do not follow the rules for at least 3 years after the investment is made.
There are different rules for knowledge-intensive companies that carry out a significant amount of research, development or innovation, and either:
· want to raise more than £12 million in the company's lifetime
· did not receive investment under a venture capital scheme within 7 years of their first commercial sale
---
"There are significant opportunities for growth for businesses who have pivoted or adapted quickly, or that offer services that cater to our new way of living and working. This often leads to higher employment rates, especially in the SME sector," continued Luke Davis. "Making growth investment more easily available to SMEs that are looking to grow should be a priority. Following our investment into Transcend Packaging – a firm who have shifted to PPE production – they have nearly doubled their workforce. This demonstrates the value of extending the scope of SME investment schemes such as the Enterprise Investment Scheme, which we hope will be addressed in the near future."

HedgeThink.com is the fund industry's leading news, research and analysis source for individual and institutional accredited investors and professionals