How to Ensure Web Accessibility for Educational Websites and Resources?
The rise of the internet has transformed various aspects of human life, ranging from healthcare and travel to communication and banking. However, one of the most prominent applications of the internet has been in the field of online education. How to ensure web accessibility for educational websites and resources?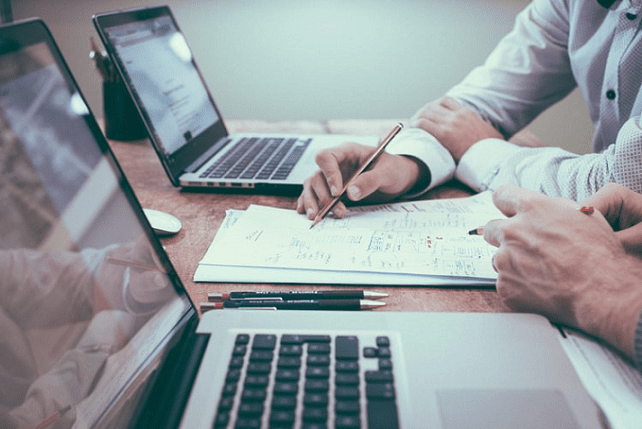 How to Ensure Web Accessibility for Educational Websites and Resources?
Today, it's possible for school, college, and university students to attend lectures, submit assignments, and take tests without physically going to a classroom. This, in turn, has made it possible for many people to continue with their courses while working or pursuing extra-curricular activities.
The transition to e-learning was further escalated with nationwide lockdowns and ensuing school and college closures due to the COVID-19 pandemic. But making study materials and resources available on educational websites and other platforms isn't enough. It's equally crucial for educational institutions to ensure that these resources can be accessed by all their students, including those with special needs.
This is because more than 7.1 million students (aged between 3 and 21 years) in the U.S. receive special education services under the Individuals with Disabilities Education Act (IDEA). That's a whopping 14% of the total public school students in the U.S. 
With the growing prevalence of e-learning, it's high time educational institutions implement the right measures to ensure that their websites and other learning resources are accessible.
The Need for Web Accessibility
To understand why web accessibility is essential for educational websites, it's crucial to first identify the struggles differently-abled students face when using the internet. For instance, visually impaired students often use assistive technology, such as screen readers and Braille readers, to understand what a web page contains and how they can navigate it.
If your website isn't compatible with screen reading software, you're depriving students with partial or complete blindness of the ability to utilize various e-learning resources available on your website.
Likewise, students with motor impairment might be more comfortable using a keyboard to scroll through a website. If you haven't implemented keyboard-friendly navigation on your website, such students may not be able to download study materials or take tests and quizzes. 
It's also worth mentioning here that students with learning or cognitive disabilities might need more time to complete online tests. Likewise, they'll need extra guidance, in the form of transcripts and captions, to properly understand video-based lectures.
In the absence of accessible web design, such students might lose interest in their lessons, which, in turn, will further affect their academic performance. Worse still, rapidly flashing elements, such as image sliders, can trigger a seizure in an epileptic student. 
Therefore, designing an accessible website is one of the key steps towards making the education system more inclusive. It can even go a long way to encourage students with sensory, motor, or cognitive disabilities to pursue academics.
It's also worth mentioning here that ensuring web accessibility also makes your website compliant with the Americans with Disabilities Act (ADA). Under the law, businesses with public accommodations must ensure that their products/services are accessible to people with special needs.
Enacted in 1990, the law is applicable to a wide array of public and private businesses, including educational institutions. Apart from making the physical premises of a school/college accessible, you also have to ensure that your website and e-learning resources are ADA compliant.
How to Create an Accessible Website
Despite realizing the importance of inclusive design and web accessibility, many academic institutions are yet to make their websites accessible. This is evident from the numerous complaints regarding web accessibility in school districts and educational institutions received by the U.S. Department of Justice's Office of Civil Rights.
So, how can you ensure that your educational website is accessible and ADA compliant? The key is to adhere to the Web Content Accessibility Guidelines (WCAG) 2.1 and ensure AA level of compliance.
Simply put, this involves making various changes to your website, such as:
Providing captions for videos, such as recorded lectures and webinars

Providing transcripts for audio and video files

Enabling keyboard-friendly navigation i.e. letting a student jump to different sections of your website using the Tab and navigation keys

Adding an alt text for images, logos, buttons, and other visual elements

Ensuring a background to text contrast of at 4.5:1

Disabling the auto-play feature for multimedia files

Letting users control how they want to play, stop, or pause multimedia
Implementing these changes involves modifying your website's source code. If you don't have the required coding skills, you'll have to hire a developer for the same. This can be both time-consuming and expensive. Also, you'll have to check for ADA compliance every time you modify your website.
Starting with Udacity's accessibility course to learn more about ADA, WCAG and how to check whether a website is accessible or not.
In a case of inaccessiblity, automated web accessibility solutions like accessiBe to ensure compliance of virtual facilities and resources. It uses powerful AI tools to implement proper changes in your website's source code to make it ADA and WCAG 2.1 compliant. Also, it automatically generates and adds a statement of accessibility to your website.
E-learning resources and educational websites have been instrumental in helping students continue to learn, even amidst the pandemic. However, it's important for academic institutions to ensure that their websites and study materials are ADA compliant. Automated web accessibility platforms can come in handy to ensure that your website and other resources are fully compliant.

HedgeThink.com is the fund industry's leading news, research and analysis source for individual and institutional accredited investors and professionals