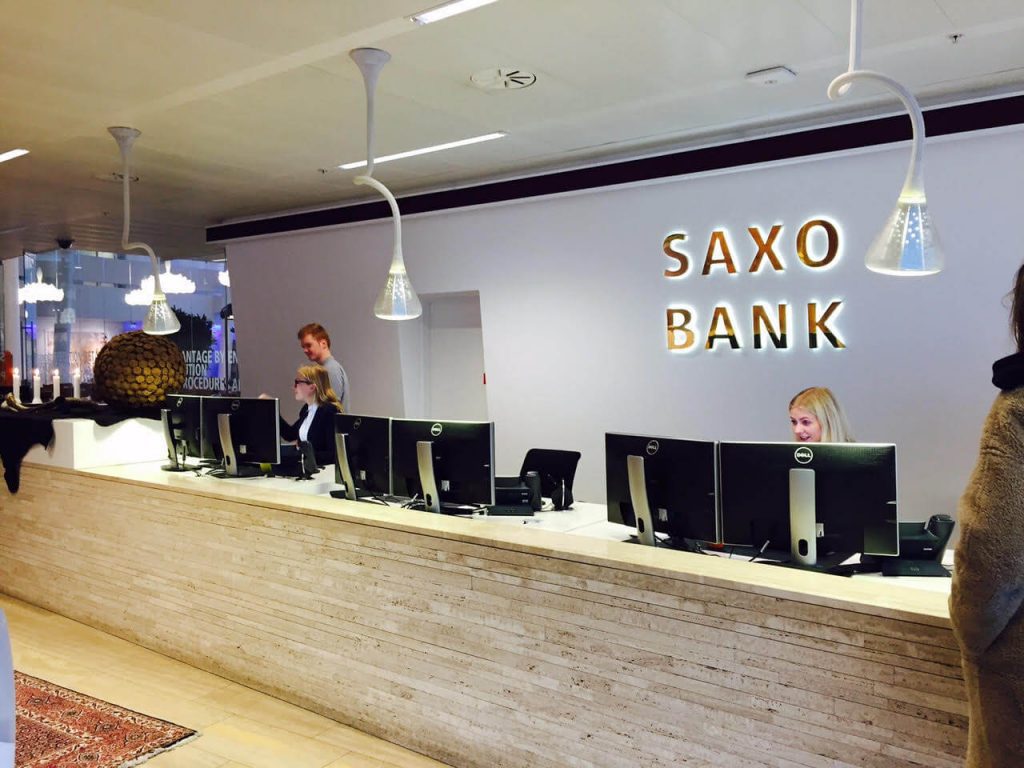 Amsterdam's based Saxo Bank and BinckBank are finally merging after the first has materialised a public offer to acquire the entire issued and outstanding share capital of BinckBank. This acquisition was made public in a joint press release in December 2018, but it has been now when Saxo Bank has disclosed the terms of the offer: they will get the totality of BinckBank at an offer price of EUR 6.35 (cum dividend) in cash per Share.
This offer comes after the valuation of BinckBank's 100% of the Shares at the price of EUR 424 million. Saxo Bank has confirmed in the joint press release dated 17 December 2018 that it will be able to finance the aggregate consideration of the offer from its available cash resources and through fully committed equity financing of EUR 100 million.
Kim Fournais, CEO and founder of Saxo Bank stated: "Combining BinckBank with Saxo Bank is a true win-win for all parties. BinckBank's shareholders get an attractive premium, clients will get better products, prices, platforms and services, employees will benefit from enhanced career opportunities and, importantly, we will gain the necessary scale to further step up investments in technology and in our people. As the investment and trading industry matures and faces new regulation as well as rising expectations for digital client experience, scale, technology and multi-asset capabilities become increasingly key to long-term success."
This merging has been slow cooked for several months as conversations and initial preparations over the past months have reaffirmed the strong cultural fit between BinckBank and Saxo Bank based on a shared vision and purpose to democratise investment and empower everyone to take control of their financial destiny. For the CEO, Saxo Bank and BinckBank are highly complementary in terms of geographical footprint, brand, client segments, product suite and not least in the talented employees of both companies making for an ideal fit.
On the other side, Vincent Germyns, chairman of the BinckBank executive board replied: "Since the origins of BinckBank in 2000, we have managed to build a strong position. We have become market leader in the Netherlands and Belgium and are strong challengers in France and Italy. We are confident that by combining BinckBank with Saxo Bank, we will be able to further strengthen our offering and growth in these markets. As such, it is important to note that Saxo Bank shares both BinckBank's vision and mind-set focused on giving investors access to financial markets through technology and innovative solutions. Therefore, the combination of BinckBank and Saxo Bank is a natural fit and secures the future growth of BinckBank within a bigger and stronger organization and provides our customers with an even broader range of innovative products and services in the area of trading and investing."
Mr Germyns also pointed out that merging both companies will help realize important economies of scale. On a term of two to three years, this will of course have consequences for staff. As far as possible these consequences will be met through natural staff turnover. In case of redundancies, a good severance scheme will apply. The executive board, supervisory board and works council support this severance scheme unanimously.
By combining their businesses, Saxo Bank and BinckBank have the intention to create a powerful overlap between BinckBank's mission, vision and ambition and Saxo Bank's business foundation, drawing on the considerable strengths of both parties. There is a strong cultural fit between Saxo Bank and BinckBank, which share a vision of democratising trading and investments and a philosophy centred around customer service, transparency, simplicity and innovation.
The online trading and investment sector is currently facing multiple challenges including challenging competition, increased regulatory requirements, low interest rates, considerable technology investment requirements and changing client behaviour. Such dynamics necessitate pro-active and decisive strategic actions. Scale, diversification, state of the art technology, relentless client focus and multi-asset capabilities are becoming ever more important to deliver client and shareholder value. Saxo Bank and BinckBank believe that the combination of both companies represents a powerful response to market dynamics.
Hernaldo Turrillo is a writer and author specialised in innovation, AI, DLT, SMEs, trading, investing and new trends in technology and business. He has been working for ztudium group since 2017. He is the editor of openbusinesscouncil.org, tradersdna.com, hedgethink.com, and writes regularly for intelligenthq.com, socialmediacouncil.eu. Hernaldo was born in Spain and finally settled in London, United Kingdom, after a few years of personal growth. Hernaldo finished his Journalism bachelor degree in the University of Seville, Spain, and began working as reporter in the newspaper, Europa Sur, writing about Politics and Society. He also worked as community manager and marketing advisor in Los Barrios, Spain. Innovation, technology, politics and economy are his main interests, with special focus on new trends and ethical projects. He enjoys finding himself getting lost in words, explaining what he understands from the world and helping others. Besides a journalist he is also a thinker and proactive in digital transformation strategies. Knowledge and ideas have no limits.