Many of the top hedge fund managers are secretive to the point of reclusiveness, keeping their unique market insights to themselves and staying out of the limelight – at least until they come to the end of their careers and feel obliged to share their market wisdom with the world.
Greenlight Capital founder David Einhorn is not one of those people, and while he is selective about his media appearances, he is nonetheless one of the most publicity-hungry of the current crop of hedge fund titans. His words can move markets, and he frequently uses his massive influence to get the market to do what he wants so he can profit from it. As a result, traders all over the world hang on his every word as if they were Federal Reserve economic releases.
His trademark is the big short trade – large-scale bets that a certain security is likely to plunge in value, and this strategy has made him something of a controversial figure among those who criticize Wall Street's malign influence on the markets. Certainly, making big profits from the failures of large public companies is never going to sit that well with those who hold an idealistic view of how they would like the markets to operate, but it has proved to be a highly successful strategy over the years – not least when he was one of the few to predict the dramatic collapse of Lehman Brothers, an event that acted as a trigger for the global financial crisis of 2007/2008.
Making a name for himself
Unlike many of his peers, who glided straight into jobs with major investment banks after graduating from Harvard, Einhorn had a relatively low key entrance into the financial industry. After graduating summa cum laude from Cornell, Einhorn weighed up several career options, including a possible role with the CIA. He eventually opted for an analyst position with boutique investment bank Donaldson, Lufkin & Jenrette, a firm that was later bought by Credit Suisse in 2000 and no longer exists as an entity. Two years later, he went to work for hedge fund Siegler, Collery & Co., where he honed his now-legendary stock valuation skills.
In 1996, Einhorn started Greenlight Capital with Jeff Keswin, a colleague of his at Siegler, Collery & Co, with just $900,000 in assets under management. To put this in context, a 'small' hedge fund is considered to be one with under $100 million in assets. Today, the fund has over $10 billion under management and is currently closed to investors. Although it has had a couple of loss-making years in recent times, it has returned an impressive 22% annualized return since its inception.
Einhorn first came to the attention of the wider public when he offered up an investment idea at a charity fundraiser for a cancer hospital that involved shorting the shares of mid-market private equity firm Allied Capital. Einhorn made the argument that the company was valuing its debt in such a way that inflated the stock, and the stock plunged as a result. This ensured the profitability of this trade, but led to an SEC investigation into market manipulation.
Under fire from many in the financial industry, Einhorn answered his critics by writing a best-selling book about his battle with Allied called 'Fooling Some of the People All of the Time'. Five years later, his judgement was vindicated when the SEC did an investigation into Allied, which revealed that Einhorn was right about what they were up to, and they were found guilty of securities fraud. Eventually, Allied was bought out and taken private by another company.
The big call that came off
His most famous trade came in May 2008, when Einhorn revealed at a conference that he felt Lehman was taking on too much risk, and that there were some discrepancies in their SEC filings. Also, he had met recently with their newly-appointed CFO Erin Callahan, and was unimpressed when she couldn't answer some of his questions about the investment bank.
A few months later, Lehman filed for bankruptcy, sending the financial world into a tailspin from which it has still yet to fully recover, vindicating Einhorn's judgement – and lining his pockets.
In 2011, Einhorn announced a short position on Green Mountain Coffee Roasters, leading to a massive stock sell-off. Although it was a stock that was already widely shorted, Einhorn really went to town on it, backing up his position with a massive 100+ slide presentation on why the company was headed for doom that highlighted its questionable accounting methods and the likelihood of limited demand for its K-cup products. This caused Green Mountain to slash its 2012 guidance, and sent its stock price into a death spiral.
More recently, he questioned the sales and distributor base and network at Herbalife, a maker of fitness and nutrition products. Immediately after his pronouncement on the issue, Herbalife stock fell by over 20%, although it is not known what his position was with this stock, as it later recovered after a big long call from legendary value investor Carl Icahn.
As is the case with many high-rollers in the finance industry, Einhorn is no stranger to scandals, and his firm was fined for insider trading in 2012 by the UK's Financial Services Authority for trading on inside information over the company Punch Taverns. In this case, the FSA pointed to the fact that Greenlight sold stock in Punch Taverns three days before the pub operator announced a fund-raising stock option. But despite accepting the charge and paying the fine, he has insisted that he did so only to avoid the hassle of fighting the charge, stating that his fund's actions "resembles insider dealing as much as soccer resembles football."
A professional pessimist
Although Einhorn has made his name as a bear, he has stated that he also likes to see the stock market go up, and that his hedge fund also comprises several long positions. However, he does appear to have some reason behind his bias towards the short trade:
"I do think that there is a social value in identifying companies that are doing bad things and betting against them. I've seen the demise of a fair number of these companies, and it's not because we've bet against them, it's because these were flawed companies. And our country, our markets, our economy are better when companies that are flawed or cheating are replaced by better ones."
Outside of the markets
As well as being a major player in the markets, Einhorn is also a keen professional poker player, and made it to 18th place in the 2006 World Series of Poker finals, donating his $650,000 winnings to the Michael J. Fox Foundation for Parkinson's research, where he is a board member.
He is also a keen baseball fan, and in 2011, Einhorn was in talks to buy a minority stake in the team he has always supported – the New York Mets – for $200 million. However, the deal fell apart due to concerns among the owners of the Mets that he might eventually want to obtain majority ownership of the team. He has also been known to dress in an uncharacteristic fashion for a hedge fund manager, with a hand-painted sweatshirt featuring the hand prints of his wife and three children for good luck.
Having been inspired by a talk by his grandfather on the long-term value of gold, Einhorn established his own bank vault full of gold in New York City as a hedge against inflation, and today, most of Greenlight's assets are denominated in gold.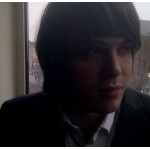 I am a writer based in London, specialising in finance, trading, investment, and forex. Aside from the articles and content I write for IntelligentHQ, I also write for euroinvestor.com, and I have also written educational trading and investment guides for various websites including tradingquarter.com. Before specialising in finance, I worked as a writer for various digital marketing firms, specialising in online SEO-friendly content. I grew up in Aberdeen, Scotland, and I have an MA in English Literature from the University of Glasgow and I am a lead musician in a band. You can find me on twitter @pmilne100.