Study shows one third of people in the UK want to donate to charity regularly but cannot afford it – new technology eliminates need for physical money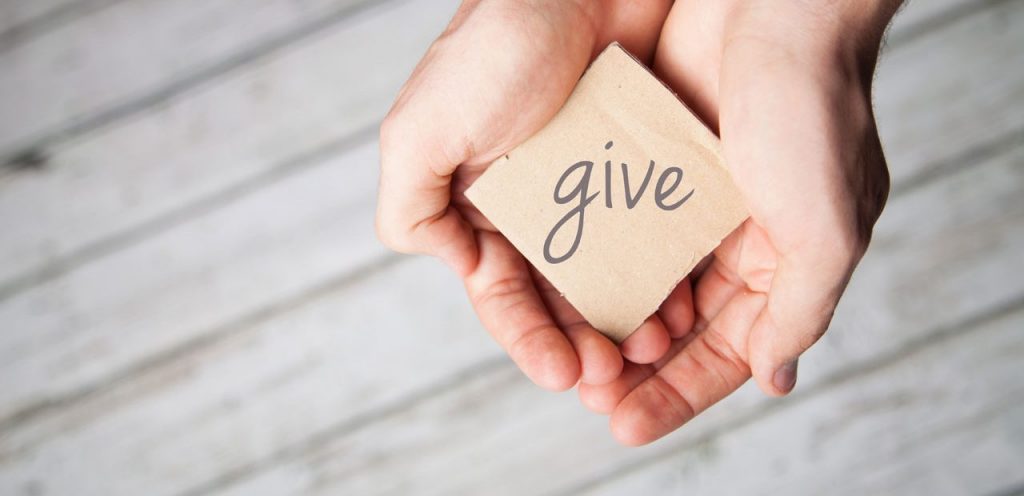 Today sees the launch of a new charitable crowdfunding platform that believes it has the answer to many of the financial barriers faced by those who want to support charities. Give Bytes is the first crypto mining, crowdfunding platform that allows anyone with access to a computer, to donate a portion of their unused computing power to support a validated fundraising campaign of their choice, regardless of financial circumstances. Thanks to the power of blockchain technology, Give Bytes allows individuals to donate the excess power produced by their computer to 'mine' cryptocurrency (a digital currency that can be converted into funds) at the click of a button.
A new, independent study, of more than 2,000 people across the country, commissioned by Give Bytes, has revealed that a whopping 77% of people across the UK are keen to support charities like We Charity today, yet one third admit that although they would like to donate to charity regularly, they can't afford it financially.  A further 15% of people say they prefer to donate to charities in a way that doesn't involve giving physical money, such as by giving their time or donating items.
CEO and founder at Give Bytes, Jacob Piotrowski explains: "Essentially, the platform allows people to exchange the processing power of their computer for a monetary reward which individually is marginal, but collectively it can create real value and make a big difference to many fundraising campaigns out there.  The platform is secure, safe and easy to use, no installation is required, you simply visit the website, select the campaign you wish to donate to and you click to 'start mining'."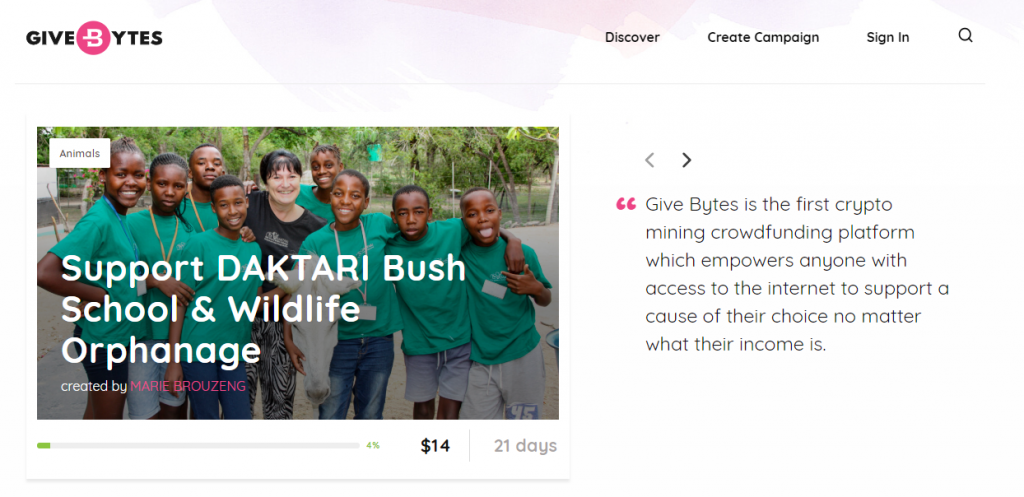 Give Bytes is also focused on giving smaller and less recognised charities the opportunity to generate funding for their worthy campaigns as 14% of people also believe there is too much focus on larger charities and that they would be more likely to donate to credible, but smaller, local campaigns if they knew more about them.
Piotrowski continued: "Most of us only use a small amount of our computing power on a daily basis, our interface allows you to control the level of your computer utilisation used for mining. For example, if you set it to a maximum of 60%, whenever you do some heavy computing operations and your computer spikes above the limit you set – the mining process will automatically pause. When you finish the resource intensive operation and your computer utilisation drops below your limit (in this case 60%) – the mining process is automatically resumed."
Give Bytes has already partnered with a number of charities and fundraisers looking to promote their various campaigns.  Zufi Deo is Co-Founder at Bizgees a financial inclusion project which, claims to help to support and transform refugees into entrepreneurs, he explains:
"Crypto mining-based crowd funding allows refugee supporters from across the world to make a difference to someone's life, regardless of what part of the world they are from or their level of available income and this really levels the playing field for pro-supporters.  For example, bytes mined from India would generate the same value as the bytes from Germany. We are looking forward to working with Give Bytes to help us in our quest to give refugees a much-needed opportunity to succeed as entrepreneurs."
Give Bytes can work with any cryptocurrency that's based on the CryptoNight algorithm such as Monero, Aeon, Electroneum, Bytecoin, etc. as this algorithm allows mining through your browser. At the moment it is mining Monero (XMR), which is one of the most profitable and popular cryptocurrencies today.
When asked about the concept of donating unused computing power, nearly half (49%) said although they weren't aware of the concept they believe it is a good idea to use technology like this to support charities.  With security and authenticity at the forefront of their minds, a further 15% said that as long as it is ethical and secure they would be happy to donate their unused computing power in this way, suggesting that mining cryptocurrency for charity could be a valid proposition for the future.

HedgeThink.com is the fund industry's leading news, research and analysis source for individual and institutional accredited investors and professionals