The USD gained across the board as stocks continued to falter. This led to a broader stronger greenback. NZD was the worst performer as further lockdowns due to rising COVID infections led to traders pushing back the chance of a rate hike from October to later in the year.
The Canadian Dollar continued to gain for a further week. After the election and rising energy prices trader have looked at the possibility of an earlier rate hike by the BOC. All other majors lost against the Dollar as the USD Index peaked at 94 amid risk appetite concern with China's Evergrande shares trading being suspended in Hong Kong, which triggered  fresh wave of fear among investors on the fate of the debt-ridden property giant.
The week ahead is sees both RBA and RBNZ rate decisions which could drive some volatility in the pairs along with Fridays Non Farm Payrolls which could keep the Fed on track to continue its taper and send the USD higher.
Weekly Majors Market Performance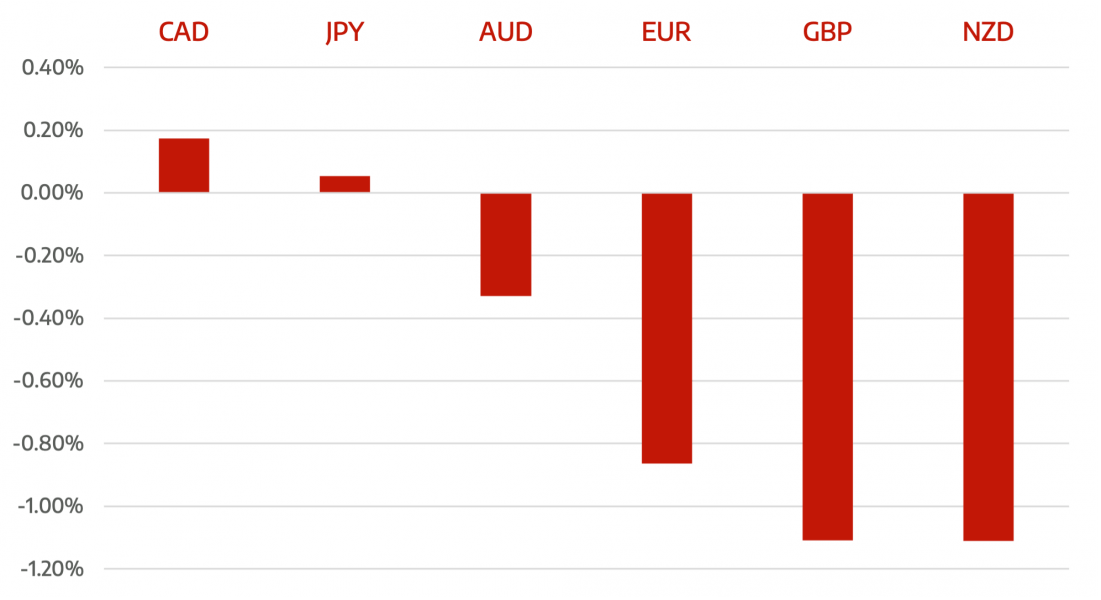 Cromwell FX is a quantitative FX manager offering superior risk adjusted returns. The portfolio is the most liquid pairs . The strategy is fully automated and adhere to strict rick management procedures to control leverage and position limits.
The post <h5>Cromwell FX Market View</h5> <h3>Greenback Returns to Dominance</h3> appeared first on JP Fund Services.