Last week quieter than expected as February came to an end. The main focus that has emerged has been the Higher for Longer as the markets look to reprice rate expectations and inflation remains stubbornly high.
The DXY lost 0.7% as rate expectations for the Fed increased. Any higher for longer will have a drag on the US economy.
The Euro gained 0.8% as the eurozone inflation beat expectations and the ECB remains hawkish on rates in the medium term.
GBP had a very quiet week gaining against the USD but flat vs other major crosses. The UK had little economic events which led to little or no action in the GBP.
Commodity currencies had mixed ends to the week. Oil and risk assets rallied which pushed AUD and NZD higher, but CAD and NOK registered little to no change.
Oil returned to its volatile self. The WTI posted a strong move gaining 4.6% to close just under the $80 level.
The week ahead will be a busy one with many central bank rate announcements (RBA, BoC, BoJ) along with Fed minutes. We close on Friday with Payrolls so we could see more volatility in the market next week than last week.
Weekly Majors Market Performance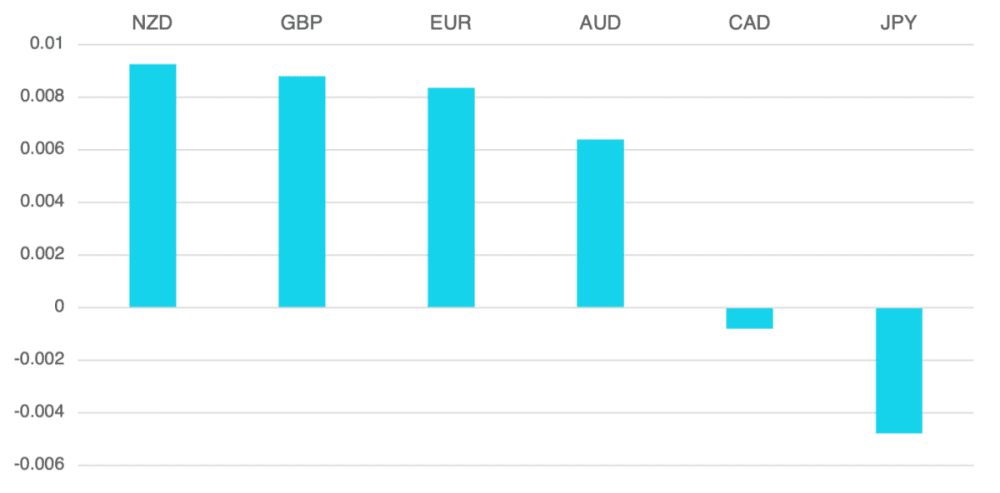 Cromwell FX is a quantitative FX manager offering superior risk adjusted returns. The portfolio is the most liquid pairs . The strategy is fully automated and adhere to strict rick management procedures to control leverage and position limits.
Follow us for the latest news & insights
Cromwell FX Market View
Fed Higher for Longer Still in Focus
first appeared on trademakers.
The post Cromwell FX Market View Fed Higher for Longer Still in Focus first appeared on JP Fund Services.
The post Cromwell FX Market View Fed Higher for Longer Still in Focus appeared first on JP Fund Services.