Last week saw the CPI number released. the YoY number met expectations however the market viewed the print as further fuel to the Feds fire to pause its tightening of interest rates. The USD fell significantly along with a risk asset rally.
The Euro finally had a good week helped by some good economic data as well as ECB members remaining hawkish. The single currency moved above 1.08 vs the USD mostly impart due to USD weakness but also moved closer vs the GBP to the 0.90 level.
GBP only managed to rally vs the USD as that sell off played out and failed to rally against any of the other majors. The GBP still looks very fragile and while the immediate economic mess of Liz truss seems to have been resolved the pound and the UK economy still looks very venerable.
Commodity currencies rallied as the risk on momentum entered the market. NZD and CAD both gained around 0.5% while the AUD outperformed with 1.5% gains vs the US Dollar.
Oil remains hugely volatile with big swings to either profit or loss on the week. Last week WTI rallied 8.7% closing around the $80 mark. This is somewhat due to the continued talk of the great China reopening.
The week ahead could continue the US Dollar sell off as markets look to the Fed for a pause. It is still unclear if the market view will win out or if the fed.
Weekly Majors Market Performance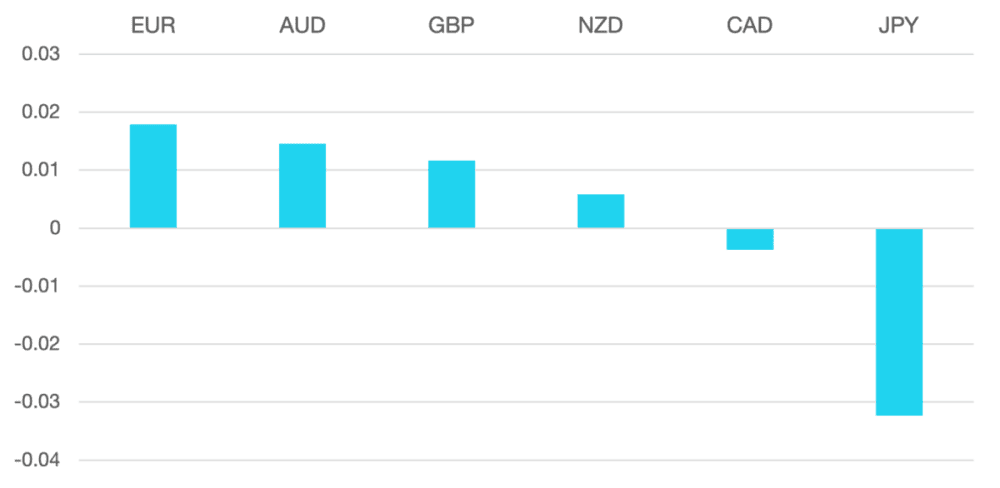 Cromwell FX is a quantitative FX manager offering superior risk adjusted returns. The portfolio is the most liquid pairs . The strategy is fully automated and adhere to strict rick management procedures to control leverage and position limits.
Cromwell FX Market View
Dollar Slumps After CPI Numbers
first appeared on trademakers.
The post Cromwell FX Market View Dollar Slumps After CPI Numbers first appeared on JP Fund Services.
The post Cromwell FX Market View Dollar Slumps After CPI Numbers appeared first on JP Fund Services.