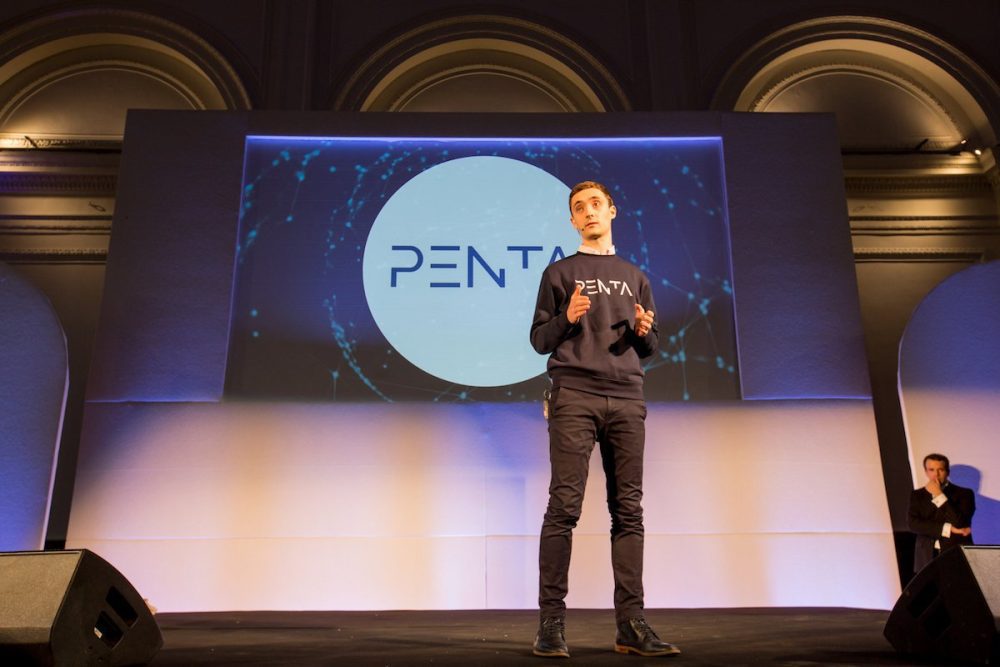 Berlin based challenger bank Penta, is announcing the official launch of their business bank account offering in Germany.
CEO and co-founder Lav Odorovic says the company started out of the founding team's frustration with business banking, the high fees, as well as the bureaucracy and lack of transparency that today's legacy banks offer.
Inspired by productivity apps widely used by startups such as Slack and Trello, Odorovic and his co-founding team set out to make business banking as easy as the productivity apps that startups use everyday.
"We started Penta because we want to make business banking as easy as using Slack or Trello for businesses." said Odorovic. "But today, banks are stuck in the 20th century because of their outdated tech and bureaucracy—not to mention the high-fees. We believe that banking should be easy, it should be completely online and it should give startups access to the banking products and services they need to scale quicker, to save more time and money. That is what a Penta account does."
The German based FinTech is funded by senior banking executives from the UK and Germany, such as Richard Davies formerly the Head of Business Banking and Digital Propositions Globally at HSBC.
The Berlin based startup aims to acquire over 10,000 businesses by the end of 2018.
CEO and Cofounder Lav Odorovic says:
"Over the past few months, we've seen the demand for Penta grow tremendously among the startup and small business community in Germany. Today, we have over 3,000 businesses on the waitlist, and we're growing that list by 150 businesses per day.
"However, we won't rush to onboard everyone. Founders are trusting us with their money, so we want onboard everyone slowly to make sure everything works as expected. It may take us several months to get through the waitlist."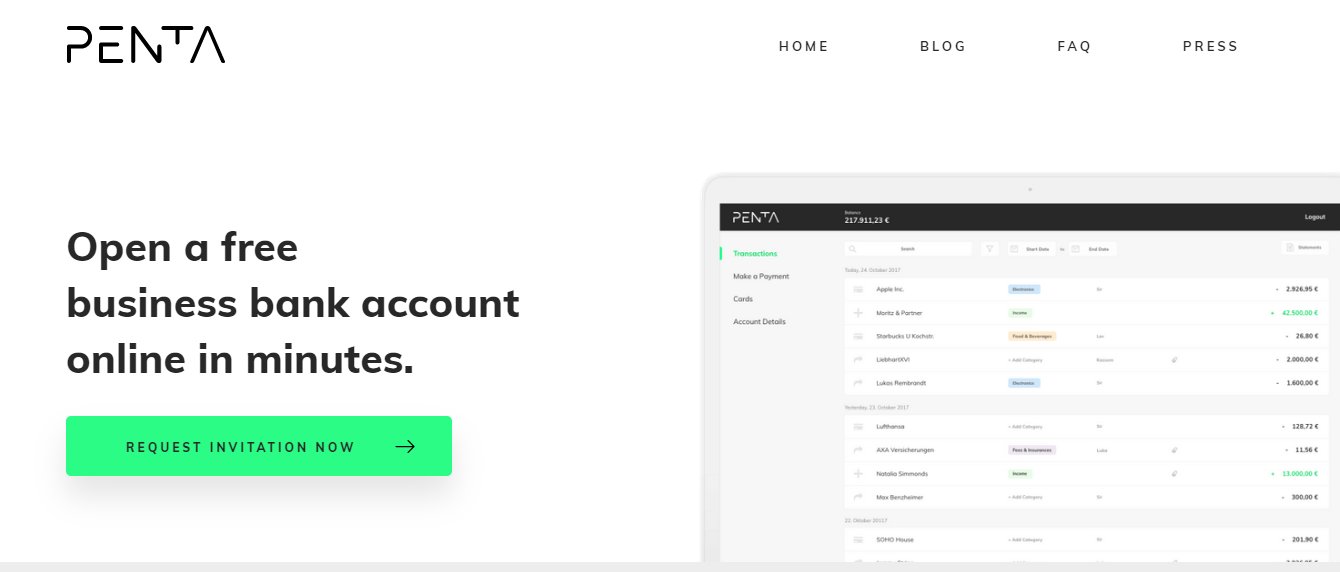 In terms of features, the Open Beta will enable German registered businesses to open a business bank account online in minutes, compared to weeks at most legacy banks. Penta customers will also receive a business debit card and the option to issue multiple debit cards to their team. A Penta account is free to open and free to use.
Penta's long term vision is to offer an App Store of third party FinTech services and business apps that help startups increase productivity while saving time and money.
Existing competitors in Germany include N26 and Holvi (acquired by BBVA) whose business offering is only tailored for freelancers. However, Penta has focused its account offering for startups with 2-30 employees. N26 and Holvi do not have the capability to offer German business bank accounts.
"Startups in Germany with 2-30 employees have been neglected by FinTech and the banking industry" said Odorovic. "We're trying to change this by helping founders open an account online quickly while offering them the tools they need to scale quicker, save more time and money."
Penta is a partner of solarisBank "a tech company with a banking license." All deposits are held at solarisBank, which is a German bank with a Pan-EU banking license. Via solarisBank, Penta customers will also have insurance on their Deposits via the EU Deposit Guarantee Fund that insures all deposits up to €100,000, just like in any other European bank (i.e. Deutsche Bank). The relationship of Penta and solarisBank is similar to that of the former relationship between N26 and WireCard.

HedgeThink.com is the fund industry's leading news, research and analysis source for individual and institutional accredited investors and professionals