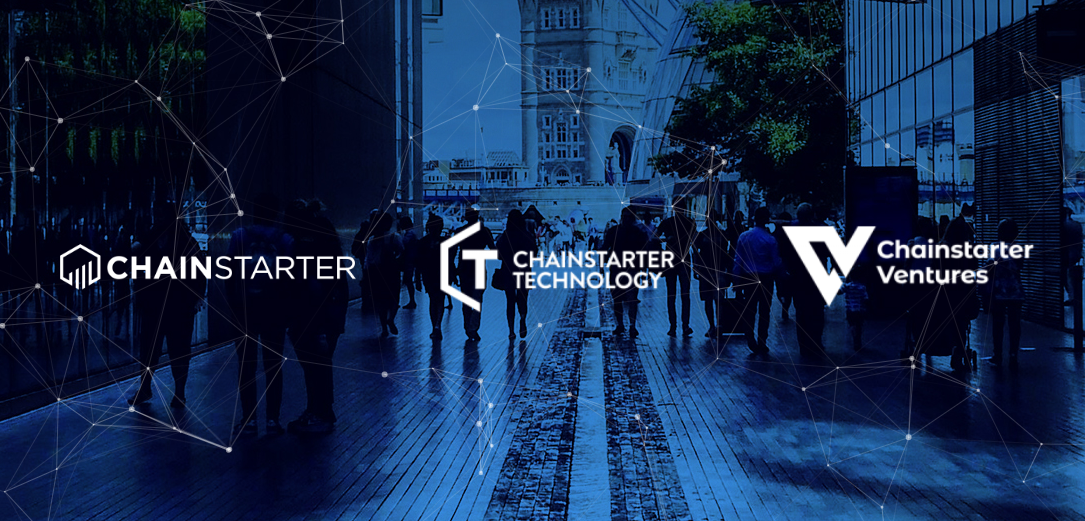 Chainstarter Ventures, a leading token launch platform and advisory business has announced it will showcase six Initial Coin Offerings at the Global Assets and Wealth (GAW) Forum in Singapore on 31 August and 1 September as part of its partnership with Platinum Circle, the world's leading business group involving corporations with annual revenues exceeding USD100 million, governments and intergovernmental organisations from Asia, Oceania, North America, Europe, Middle East, Africa, Central and Latin America.
Presented by Chainstarter Ventures, the Fast Growing Company ICO Showcase's objective is to drive greater collaboration and investment between corporations, governments, intergovernmental organisations, high net worth individuals, tech entrepreneurs and fast growing global blockchain companies.
"We worked very closely with Platinum Circle to present a carefully curated line up of companies that are raising funds via an ICO. Its like selecting rare art pieces for a museum exhibition. Firstly, each company has to demonstrate the potential to grow and scale very quickly achieving millions of users in just a few years and therefore strong and consistent returns and valuations for investors. We place each company through a stringent assessment process to ensure their business can deliver social impact and a sound and attractive investment proposition to the Platinum Circle Community of corporate, government and individual investors gathering in Singapore", said Chainstarter's Founder & CEO, Nick Ayton.
"We are delighted to work with Chainstarter to present the Fast Growing ICO Company GAW Forum in Singapore," said Lionel Lee, Chairman of Platinum Circle. "The addition of this session into the Forum agenda provides our institutional investors, venture capitalists, family offices and high net worth individuals with a closed-door opportunity to engage these fast growing companies and their founders in person. It also provides a foundation to explore structured investments and returns into the ICO space that benefits all our constituents involved and supports Platinum Circle Community's objective of doing more business with each other".
The company will be part of the upcoming The GAW Forum, which is a two-day closed door meeting in Singapore that brings a distinct peer group of decision makers from corporations, governments and IGOs in addition to wealthy individuals and families from the Platinum Circle Community and invited guests together on 31 August and 1 September 2018.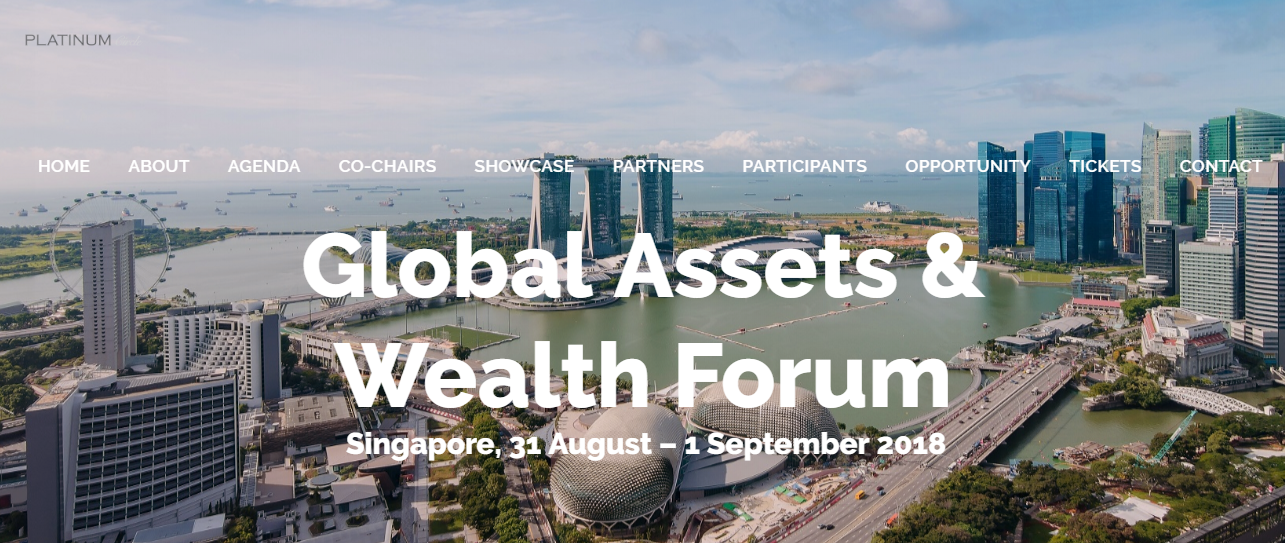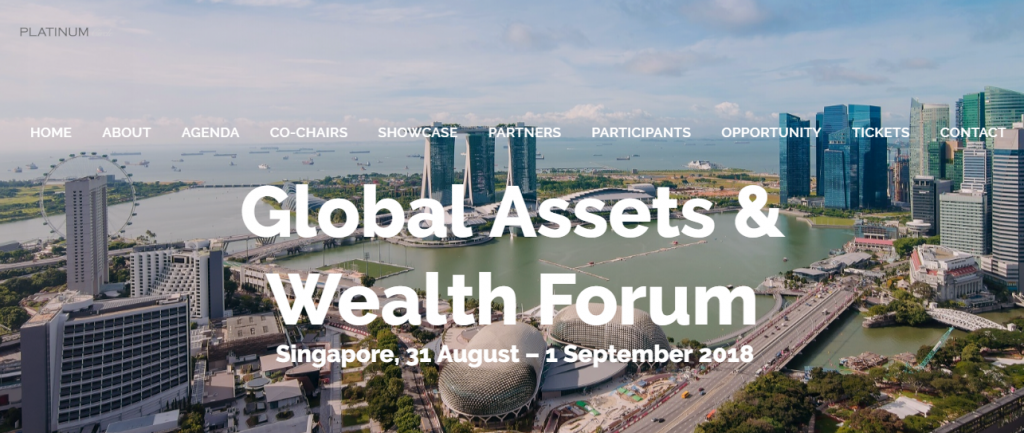 Nick also added about this that the benefits of partnering with Platinum Circle are multi-fold unlike other more general blockchain and ICO events. Firstly the Showcase provides a closed-door stage to share some of the world's leading Blockchain projects, each looking to raise capital by issuing Security Tokens to a global accredited peer group of corporations, governments, IGOs, family offices, hedge funds and other accredited investors from diverse markets, industries and sectors. Secondly these Blockchain based companies can become part of a community of decision makers who are pro-business and keen on exploring new asset classes that support new ways of doing business that deliver extraordinary competitive advantage. Thirdly the Platinum Circle Community represents a rich resource for ongoing collaboration and cooperation unavailable through general public events.
The six Fast Growing ICO Company include: 
1) Bingeable – Redefining the entertainment industry and delivering great content direct to Fans. Headquartered in Hollywood, USA and presented by Co-Founder, Stephen Murray.
2) Fetchcoin – AI for dogs and delivering pet insights that drives retail footfall and multi billion sales. Headquartered in Washington DC, USA and presented by Founder Allen Samuel.
3) Xfinite – An innovative social and entertainment eco-system powered by Blockchain Headquartered in Asia presented by Founder & CEO Swaneet Singh
4) Da Vinci – Security Token backed by 10oz gold minted Bitcoins as a reserve currency. Headquartered in Switzerland and presented by Director of Strategic FinanceI, Isabella Distefano.
5) Securosys – Offers a variety of network security devices for commercial applications. Headquartered in Switzerland and presented by Founder Robert Rogenmoser.
6) ICONS – Global leading Signed Football memorabilia. Headquartered in EU, USA and presented by CEO Dan Jamieson
Each Fast Growing ICO Company is also recognised as a member of Platinum Circle and its Community of over 1,800 private and public sector organisations. Furthermore, Chainstarter and Platinum Circle are reviewing the Showcase format for application in the 2019 GAW Forums and Workshops around the world.
Co Founded by Nick Ayton a leading Blockchain evangelist and influencer, the Chainstarter Group is building the new Crypto Capital Markets infrastructure that supports the tokenisation of all assets, products and services. Chainstarter Ventures matches intelligent capital with great blockchain projects and advises Family Offices, Chainstarter Technology builds blockchains and creates and launches new (ICO) tokens, and Crix.io is the first to market Crypto Exchange handling only Security Tokens for accredited investors delivering market liquidity for new classes of digital and alternate assets, listing new tokens from September based in Malta.
On the other hand, the GAW's event host, Platinum Circle, is the world's leading business group consisting of over 1,800 corporations with annual turnover exceeding USD100 million, governments and intergovernmental organisations representing more than 20 industries and 90 markets across the 6 continents. The Global Assets and Wealth Initiative (GAW) galvanises the Platinum Circle Community worldwide to identify and engage opportunities and challenges at international, country and organisation levels to build future economic, business and social wealth. It also invites investors, entrepreneurs, small-business owners, technologists, fund managers, regulators, policy makers, philanthropists and high net worth individuals from across industries and markets interested in doing more business, building more assets and creating more economic, business and social wealth together with Platinum Circle.

HedgeThink.com is the fund industry's leading news, research and analysis source for individual and institutional accredited investors and professionals