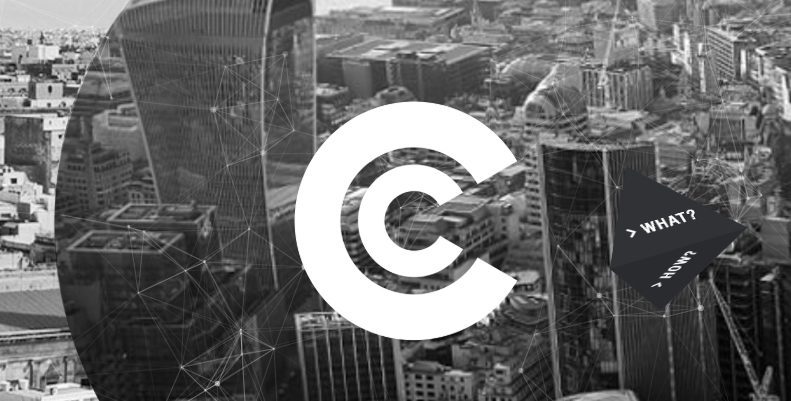 A new edition of CC Forum Leading Blockchain and AI event is due to be held in Malta on 22 – 25 May after the latest success in London.
More than 100+ experts and speakers will share their insights about the current state of crypto, blockchain, regulatory frameworks and financial opportunities to the more than 2500+ attendees. It will connect global thought leaders, policy makers, investors and startups from across the world for a 3 day top content event. The event will feature an Investors' Hub and a ICO/STO contest for startups and companies.
In a time when the blockchain industry is in a critical growth and Artificial intelligence is now the new standard for business this event is a mjor opportunity to listen to the biggest personalities and influencers in the industry but also major governments and institutional investors and organisations.
The CC Forum event series is a major event that engages both audiences, speakers, governments, institutions and general industry professionals and public in a format that is disruptive and innovative by all means. CCF is now part of the event calendar for the true blockchain and AI evangelists and industry professionals.
Split across three tracks, the Forum's agenda will address a wide range of issues including Blockchain and Foreign Direct Investment, the Future of Digital Investment and the Regulatory Framework of the Blockchain & Crypto Space. CC Forum offers an event where attendees will see the leading global speakers in AI and Blockchain evangelists in one of the best events that respects diversity and innovation.
Part of the Forum's programme are one-to-one duels where heavyweights will engage in heated public debates on the big issues of the space with the conference audience being interactively involved.
The Forum will see an unprecedented agenda «The World's Ecosystems and Crypto Investment» where a whole track will be given to crypto friendly governments who will be showcasing their ecosystems and highlighting their blockchain initiatives. Global announcements are expected to be made. It will include:
A distinctive feature of CC Forum is the Investors' Hub – an exclusive networking area where the brightest startups will have access to decision makers representing participating investment funds, VC firms and family offices, with a total of 70B USD under management.
A series of high profile round tables involving Malta's senior governmental officials and global investors and networking programmes.
An ICO/STO contest will be held alongside the two day exhibition in the Hall's lobby in which startups  are welcome to participate.
Among the many speakers and industry leaders there are the Hon. Prime Minister, Dr. Joseph Muscat, which will be responsible to inaugurate the event. It will be joined by Hon Silvio Schembri, Minister for Fin Services, Digital Economy & Innovation; Nick Szabo, CEO of Global Financial Access Inc.; Tim Draper, Founder – DraperAssociates/DFJ/Draper University; Dinis Guarda, CEO, Founder of Ztudium.com / blocksdna and publisher of hedgethink.com; Guenther Dobrauz-Saldapenna, PwC Zurich Partner or Max Studennikoff, Founder and CEO of GBF Ltd; and many more leading names of the industry.
The CEO and founder Max Studennikoff is an industry leading professional and has raised the bar when it comes to Blockchain and AI events. Max and his team are at the forefront of knowledge transfer in blockchain, AI and the related discussions and innovation. CC Forum put together spectacular events. Speakers and attendees are always world-class and provocative and constructive. From events, to keynotes, to awards, gala dinner, that it's worth bringing a tux for.
"This event is a breath of fresh air and the international event format that delivers for the enthusiast and the professional looking to get to grips with the Blockchain and AI Revolution," said Dinis Guarda, CEO and Founder of Ztudium.
The event will take place on 22 – 25 May 2019 and will see one of the world's major industry events. It will connect global thought leaders, policy makers, investors and startups from across the world in this 3 day top content event. It will be attended by the industry leaders, think tanks, institutional and private investors, family offices and VC firms. It will culminate in the Gala Dinner & Awards Giving Ceremony.
Hernaldo Turrillo is a writer and author specialised in innovation, AI, DLT, SMEs, trading, investing and new trends in technology and business. He has been working for ztudium group since 2017. He is the editor of openbusinesscouncil.org, tradersdna.com, hedgethink.com, and writes regularly for intelligenthq.com, socialmediacouncil.eu. Hernaldo was born in Spain and finally settled in London, United Kingdom, after a few years of personal growth. Hernaldo finished his Journalism bachelor degree in the University of Seville, Spain, and began working as reporter in the newspaper, Europa Sur, writing about Politics and Society. He also worked as community manager and marketing advisor in Los Barrios, Spain. Innovation, technology, politics and economy are his main interests, with special focus on new trends and ethical projects. He enjoys finding himself getting lost in words, explaining what he understands from the world and helping others. Besides a journalist he is also a thinker and proactive in digital transformation strategies. Knowledge and ideas have no limits.