What do a wealth manager, an award-winning detox guru, a foreign exchange pro, a leading lawyer and a fintech king all have in common? They want IN.
Mihir Kapadia, CEO of Sun Global Investments, EM wealth management firm AUA $500m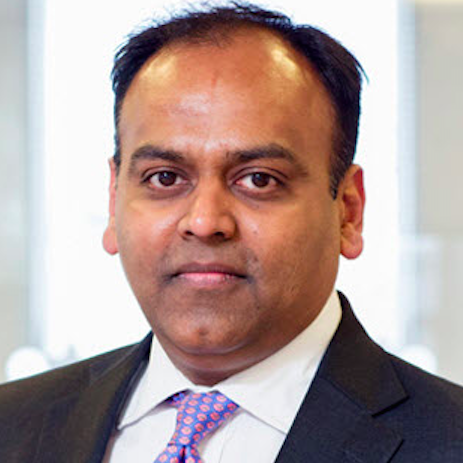 ''I am definitely in. The absence of the EU would make it very difficult for the UK to maintain its political and economic relevance in the world. Economically the world has moved away from single country to larger single market and with a population of about 60 million, the UK may not hold as much leverage against larger trading partners such as USA , China and India. The UK is the gateway for companies from former colonies; in absence of its EU membership, companies will be forced to move to mainland Europe
"Most importantly a Brexit scenario is an untested idea whose unintended consequences have not been understood. It will add further uncertainty in an already shaky environment.
"We must not oversee the larger problems which need to be addressed that are currently being ignored by policy makers and public alike. In order to stop the abuse of the benefits system, which is one of the biggest concerns, we actually need to address that rather than blame immigration or EU membership.''
Geeta Sidhu-Robb, detox guru to the stars, multi award-winning Founder of Nosh Detox
On women:
"I strongly believe that women are beneficiaries of our EU membership. In the last few decades the union has helped to foster greater parity between men and women in the UK through equal treatment legislation, measures for the advancement of women and systematic gender mainstreaming ensuring that a gendered perspective is incorporated into all other policies. This mainstreaming works particularly well with curbing double discrimination as EU legislation is working to ensure greater equality both in terms of ethnicity and gender. Working mothers are protected by EU legislation which guarantees paid leave, the right to return to work and at least fourteen weeks off work. If we leave then these safeguards will have to be renegotiated.

"Whilst the EU has done a great deal of work for women there is still much to be done. In fact, the EU has a strategy in place up from 2016-2019 which seeks to strategically address remaining inequalities such as from pay to the combatting of gender-based violence.  Remaining will allow the UK to engage with this plan and give the bloc more strength when campaigning these issues.
On SMEs:
"Today, London is a central hub for international organisations wishing to spread across EU borders. Suppliers, employees and technology are regularly sourced offshore from UK businesses, with thanks to the EU for making this transfer simpler. In the face of a Brexit, however, business owners could see their operations and subsequent finances falter almost instantly.

"As a small business owner myself with a fantastic, multicultural team behind me, I believe without a doubt that a Brexit could do more harm than good. Workplaces such as mine benefit from having a vast range of opinions and contributions, and with it becoming increasingly difficult for migrants to settle here, start-ups could see the detrimental effects resulting from a lack of diversity.
"In addition, a large proportion of SME owners rely on external financing to fund their business, often turning to banks, government bodies and EU initiatives for aid. With a lack of foreign investors and the economy in turmoil, a cut to initiatives (and absence of EU specific initiatives) and funding schemes is expected, therefore limiting the pool of SMEs able to broach the market."
On migration:
"The Brexit campaign has completely discounted how beneficial migration is to the UK. Migrants contribute over £25bn to the UK economy making them an absolutely indispensable part of the business community. Negative stereotypes also warp many truths about migrants. For example, a central concern when debating migration in the UK is the impact of immigrants on the UK's tax and welfare systems but a look at the numbers quell these fears: immigrants are paying on average 64% more in taxes than they have received in benefits.
I also feel that I have benefitted enormously from the free trade and flow of people from the EU. Ease of travel has benefitted my business but it has also enriched me as a person by allowing me to do business and socialise with a vast array of people from all the EU."
Paresh Davdra, FX Pro, CEO and Co-Founder of RationalFX
"For global organisations, Brexit has the potential to overturn distribution channels which have been cemented over some time. In the event of a Brexit, UK-based international businesses may be faced with the decision to move overseas in the hopes of maintaining the streamlined processes already in place.
"Passporting is a fundamental concern for many global financial services companies in the run-up to the Referendum, as the EU currently licenses firms in member countries to work across European borders. Depending on the stipulations made by the Government, businesses could eventually be forced to seek passports into European countries from elsewhere in order to maintain their European Economic Area (EEA) client base.

"The relocation of financial services companies could, as a result, add to the pressure felt by the UK economy in the short term."
Sarosh Zaiwalla, migration, sanctions and arbitration expert, Founder & Senior Partner, Zaiwalla & Co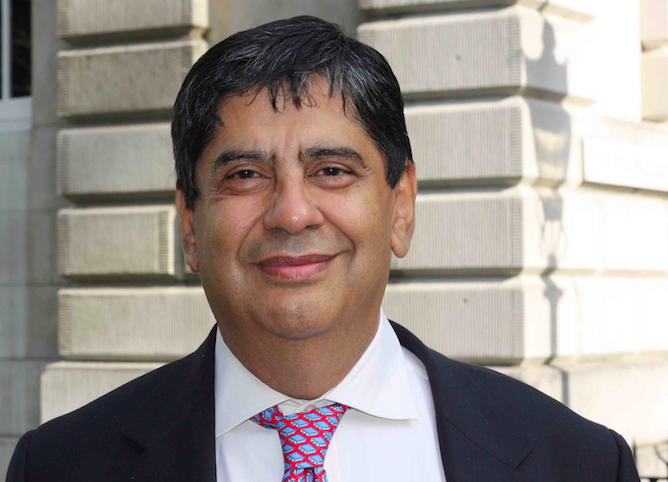 "The Prime Minister warned this week that if the UK were to leave the EU, it would put peace at risk. If this is considered through the lens of international sanctions structure presently in place , then his statement is by no means an exaggeration but a very real warning about the damage Brexit could do to global conflict resolution.. Whilst UN sanctions would not be affected, there are many sanctions the EU enacts in the absence of the UN which are unanimously supported by members states. The UK has been the central player in the initiations of these sanctions in recent years, using them against countries such as Russia, Syria, North Korea and Iran.
If Brexit went ahead, both the EU and the UK's ability to enforce sanctions would be severely limited. UK's exit from EU would damage the symbolic weight of sanctions which transfers into material success. They are most effective when they are carried out in an atmosphere conducive to discussion, mediation and negotiation. Closing our doors to Europe would impede this openness, making swift decision making and coherency impossible in the face of a hostile power."
On migration and business:
"Leaving the EU would damage many migrants legal status in the UK as EU membership has secured for  ethnic minority business owners protections in the workplace, including laws about discrimination. It may become a far more hostile environment for migrant workers. Furthermore, I believe that multiculturalism in business helps to foster an environment of acceptance for diversity and tolerance and promotes inter-cultural learning. My team is strengthened by the presence of non-UK EU nationals.
A mix of different cultures and languages within the workplace stimulates a different approach to problem-solving, encourages "out-of-the-box thinking" and brings about new and innovative solutions. It also has the added business advantage of a larger social network, as contacts and relationships extend across the national border. The free movement of people allows for the free movement of ideas. In order for Britain to be the centre for international business houses wishing to do business with EU as it is today, there needs to be a steady inflow of this quality migration. If there is a Brexit this will disappear. What should matter in today's world is the colour of the heart and not colour of the flag, religion or skin"
Rajesh Agrawal, Founder and Chairman of XendPay, Business Advisor to Sadiq Khan, London Mayor
On Fintech:
''Innovation and investment are at the heart of London's, and more broadly the UK's, success in recent years. The booming Fintech sector has been one of our greatest triumphs since the turn of the millennium, and the UK can rightfully call itself the world leader in this field – and this is no accident. But if the UK were to leave the EU, the free movement of goods and capital that have been so crucial to the success of the Tech and Fintech industries would be put at unnecessary risk. The capital has carefully created a nurturing environment and become an international centre for Fintech firms of all shapes and sizes, who see London as a gateway to the 500+ million customers over the channel; it would be senseless to cut ourselves off from these.
Specifically, a Brexit will endanger the currently booming Payments Industry. There is ''pass-porting'' of EU rules, which allow a payments company authorised in the UK to conduct business across the EU, which will no longer be possible if Brexit occurs. Payment and Money Transfer companies will no longer be able to provide services in the EU unless they get a separate EU license via an office abroad, effectively driving down London's appeal to Fintech companies worldwide.
Leaving the EU would put the Fintech industry – that contributes so greatly to our economy with an annual value of over £20bn and counting – at great risk at a time when the world flocks to our nation to have a slice of the Fintech pie.''
On migration:
''Though 'The American Dream' might have a nicer ring to it, 'The UK Dream' is currently what a lot of migrants are pursuing – migrants like myself. Educated, ambitious individuals have chosen the UK to set up careers and businesses, and in doing so have added many billions of pounds to the UK economy – for example since 2000, immigrants from the EU have contributed over £20bn. It is unlikely that migrants will still view the UK as an attractive destination for setting up businesses if Brexit occurs – and how many migrants from the EU will leave this country if it does?  Brexit will negatively affect the UK's relationship with migrants, and in turn negatively impact the UK economy.
As Founder and Chairman of RationalFX which includes Xendpay.com, a company I founded with the aim to cut the complete cost of remittances – I realise, as do so many others, the massive potential that migrants hold for this country. I see myself in these migrants who have left home and are hungry to succeed in the UK – erecting more roadblocks in front of them will only hurt a country that has become one of the most diverse and innovative in the world. Brexit would do too much harm to migration to this country – that's not a price worth paying.''
About Sterling Media – Global Goals Campaign
A strategic communication consultancy with international footprints for corporates, financial institutions, governments, thought leaders, private clients, celebrities, NGOs, consumer and luxury brands. Through delivering an effective communication strategy to address business and communication challenges, we help bring a brand's purpose closer to stakeholders in more meaningful ways. As a result, we help our clients empower target groups, shape their perceptions, create trends and inspire positive action.
The Global Goals is a campaign across government, corporate, media and celebrity advocacy. Conceived by renowned filmmaker and founder of Comic Relief Richard Curtis for the United Nations, the Global Goals campaign aims to raise awareness of the new Global Goals for sustainable Development – a series of 17 ambitious targets to end poverty, fight inequality and injustice and tackle climate change for everyone by 2030 – that were agreed by 193 world leaders at the United Nations General Assembly on 25th September. The initiative is supported by a variety of existing campaigns including Project Everyone, Bill & Melinda Gates Foundation, action/2015 and Global Citizen. Sterling spearheaded the strategy to popularise the Global Goals to 1.2bn people in India and beyond. To ensure global reach and local relevance, we conceptualised and directed activities for the campaign to resonate with the Indian audience across all social strata, age groups, and regions, providing creative consultancy, project management, coordination, production and execution services.

HedgeThink.com is the fund industry's leading news, research and analysis source for individual and institutional accredited investors and professionals