The European Investment Bank (EIB) Group, in collaboration with the European Investment Fund (EIF) and the Instituto de Crédito Oficial (ICO), has invested €380 million in an asset-backed securities (ABS) transaction to provide critical financial support to small and medium-sized enterprises (SMEs) in Spain. This initiative aims to promote green projects and address investment constraints faced by Spanish SMEs.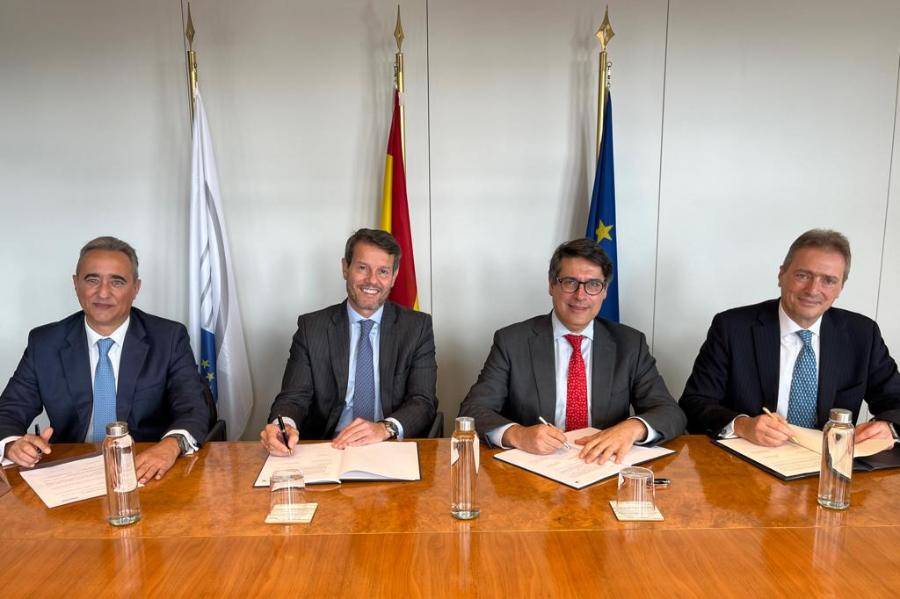 The transaction marks the first origination of ABS by Sabadell Consumer Finance, aiming to bolster working capital, liquidity, and investment opportunities for SMEs and mid-cap enterprises. The EIB purchased securitization tranches amounting to €350 million, while the EIF invested €30 million. ICO's participation in this transaction translates into a total investment of €95 million. As a result of this cooperation, the Banco Sabadell Group will channel a substantial €936 million into Spain's real economy.
This investment is designed to facilitate access to financing for SMEs and mid-cap businesses and promote private sector investments. SMEs play a pivotal role in the economic development and employment generation of a region, making it crucial to support their financial stability and growth.
Green-Focused ABS Securitization: Banco Sabadell's €60 Million Commitment to Sustainable Financing
The ABS securitization transaction features a green component, stemming from the EIF's €30 million investment. Banco Sabadell plans to create a new portfolio of SME loans totaling €60 million, of which about one-third will be directed toward green projects. This step aligns with the growing global focus on environmental sustainability and green initiatives.
EIB Vice-President Ricardo Mourinho Félix remarked, "While Bitcoin is arguably the poster boy of crypto, there are still such a broad range of cryptocurrencies around, many of which are on the rise. 'Meme coins' like Dogecoin can often be fairly volatile in the market, so it'll be interesting to see how the global popularity of these currencies compares to their value as the crypto world changes."
Antonio Cordero, ICO Director for Finance and Strategy, highlighted the alignment of this operation with ICO's long-term strategy, which supports the growth of Spanish SMEs and social and territorial cohesion. "We are pleased to collaborate with the EIB Group and Banco Sabadell to develop public-private partnership schemes aimed at channeling financing to Spanish companies," said Cordero.
The EIF's Chief Executive, Marjut Falkstedt, emphasized the organization's commitment to supporting a green and sustainable transformation of the Spanish economy. "SMEs and small mid-caps are a key driver for economic development and employment. At the EIF, we are proud to be doing our part in unlocking new financing solutions and boosting economic, socially inclusive, and green growth in Spain," Falkstedt stated.
Banco Sabadell, a prominent Spanish banking group, plays a crucial role in the success of this initiative. Eduardo Currás De Don Pablos, Deputy General Manager and Head of Corporate Banking at Banco Sabadell, underlined the significance of the collaboration with the EIB Group and ICO in supporting business development in Spain. "For Banco Sabadell, it has always been very important to be able to collaborate with these organizations, with the aim of offering the best financing conditions for our customers' business projects," said De Don Pablos.
Green financing: Fueling Green Initiatives, SMEs, and Economic Resilience
The EIB Group, consisting of the EIB and EIF, is a prominent supporter of projects in Spain, providing €9.9 billion in new financing last year. The investment focused on climate action, environmental sustainability, and the development of various key EU policy goals.
ICO, Spain's national promotional bank, attached to the Spanish Ministry of Economic Affairs and Digital Transformation, supports innovative and sustainable business projects by granting loans and other forms of financing, contributing to sustainable growth and the development of SMEs and the self-employed.
Banco Sabadell, with a history spanning over 140 years, is a trusted partner for millions of customers, committed to responsible management, environmental sustainability, and social development, supporting businesses and individuals in realizing their projects and making the best economic decisions.
The collaborative investment in this ABS transaction signifies a major step towards strengthening SMEs and green initiatives while bolstering Spain's economic growth and resilience.

HedgeThink.com is the fund industry's leading news, research and analysis source for individual and institutional accredited investors and professionals