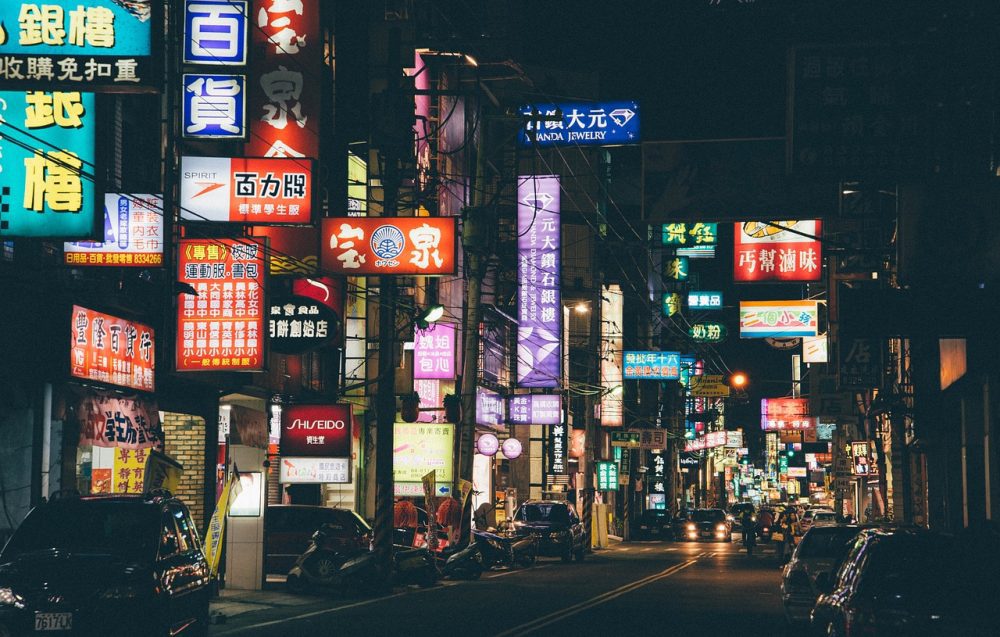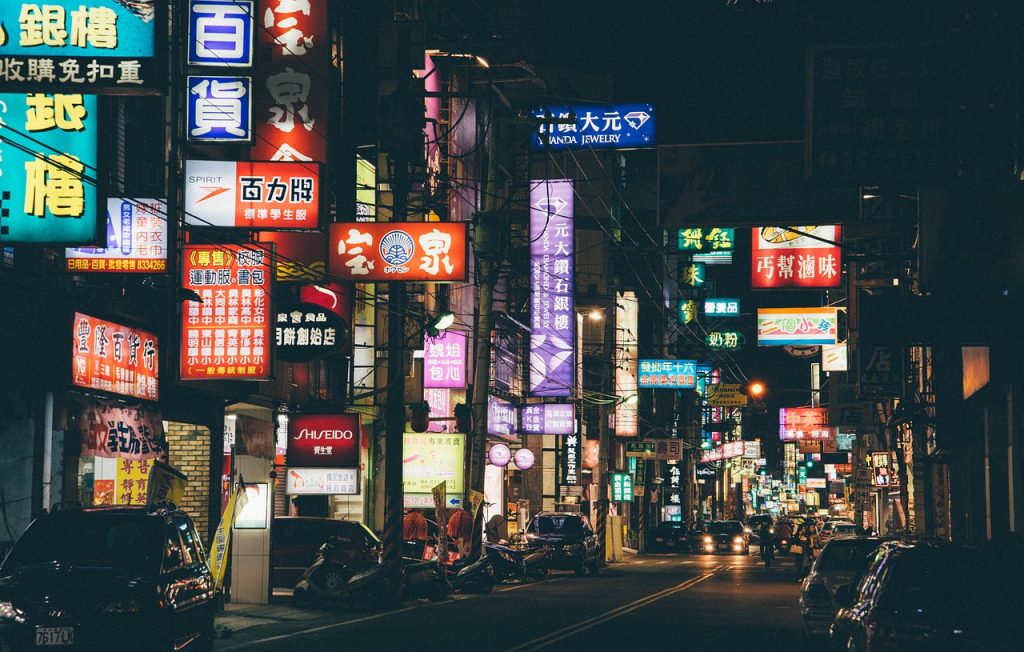 China definitely has the potential to host a blockchain hub bigger than Silicon Valley in the near future. Shenzhen and the greater bay area surrounding it is home to more than 60 million people and has a GDP that's higher than South Korea's. Among other things, Shenzhen houses Tencent, one of the two most valuable companies in the world, as well as telecom giant Huawei. It's also really big on hardware.
Other prominent tech hubs in China are Shanghai (the traditional powerhouse), Hangzhou (home to Alibaba) and Nanjing (mobility tech). Shenzhen and the Pearl River Delta probably has the greatest potential to rival Silicon Valley. It's the largest urban area in the world and has a booming economy. Though it's hard to measure the size of a blockchain technology hub in numbers, it's safe to say that Silicon Valley still has a lead on the Chinese hubs, but it's not insurmountable.
In fact, Blockchain World Forum • Shenzhen will explore these opportunities and challenges associated with Blockchain. The event is an initiative in creating an interactive platform for the leading technologists, entrepreneurs, regulators, investors, academics and financial institutions in the emerging Blockchain industry. Presented in a series of top-level keynotes, interactive panel discussions and solution-based case studies with a focus on learning and building partnerships in the emerging Blockchain space, Blockchain World Forum will explore the industries that are set to be disrupted the most by this new technology, including; legal sectors, financial services, insurance, energy, music, government, real estate and more. Within the conference, there will be an exhibition of technological and business application innovations for the industry.
Unique in its scale, positioning, and format, BWF sits at the cross-section of start-ups, incumbent tech providers, entrepreneurs, and the investor community. It is a true ecosystem event.
• Service Providers
• Operators
• Platform Providers
• Investors
• Software Providers
• Hardware Manufacturers
• Data Scientists
• FinTech Professionals
• Business Analysts
• M2M Platform Providers
• Developers
• Blockchain Start-Ups
• Banking and Financial Services
• Healthcare Companies
• Energy Companies
• P2P Lenders
• Payments
• Water Companies
• Venture Capitalists
• Computer Security Companies
• Industrial Automation Companies
• Industry Associations
• Government
• Others
Agenda Overview
Blockchain World Forum will explore the industries that are set to be disrupted the most by this new technology, including; legal sectors, financial services, insurance, energy, music, government, real estate and more. Within the conference, there will be an exhibition of technological and business application innovations for the industry.
Business Track. This track will explore the continuing evolution of blockchain by showcasing live projects, examining business use cases, diving into adoption by legacy industries and getting answers to current regulatory questions.
Blockchain Capital Formations. Token offerings have seemingly become a thing of the past, but are far from being forgotten. Landscape regulators continue to clarify rules and guidelines around the practice to help identify how ICOs fit into a sustainable capital formation model. Hear from key regulators and participants in global markets about the state of blockchain capital formation.
Crypto Regulation. As blockchain and crypto continue to receive global adoption, many countries face the challenge of promoting innovation while protecting against imposters and fabrications. But which countries are seeing success with their approach? Hear directly from key regulators, legislators, and policymakers—plus the companies, market-makers, and traders who may be affected.
Blockchain for Public Sector. With the underlying technology up and running, how do enterprise blockchain consortia ensure they are delivering value to all participants? We'll hear about what worked and what didn't across industry verticals and platforms.
Crypto Sanctions. From your local city hall all the way up to the federal reserve, branches of government have begun to explore several use cases for distributed ledgers and the implementation of blockchain technology. These sessions will provide insight into the uses cases that show the most potential and the role the public sector has in driving broader adoption. Learn from policymakers, public officials, enterprise providers and startups serving the space.

Technology Track. From scalability and interoperability questions to user experience and privacy, this track will dive into the latest ground-level innovations and challenges facing permission-less and permissioned blockchain networks.
Future of Blockchain Technology. Scalability. Security. Decentralization. What lessons are being learned in pursuit of this "Impossible Trinity"? How far away are from a true enterprise-grade platform? Founders and technical experts will discuss these issues along with enterprise users and market participants.
Mining Developments. An open and more seamless financial system requires a safe, simple and scalable infrastructure. Hear directly from the visionaries creating the foundations and tools required to usher in consumer, enterprise and institutional adoption.
Challenges of Industry Adoption of the Blockchain. What will the industry look like in 10, 20, 50 years as blockchain converges with AI, IoT, 3-D printing and other new technologies? Hear from futurists, technologists and business leaders about the disruption that is to come.
Why Privacy Matters. Privacy is the secret sauce behind the blockchain ethos. Why does this matter in an increasingly interconnected world? Hear from the technologists, entrepreneurs and regulators wrestling with tricky topics like digital identity, privacy coins, and GDPR.
Adoption Challenges. From supply chains to shipping; art markets to tokenized real estate: blockchains are promising to upend industries. Hear about the most ambitious use-cases for distributed ledgers and cryptocurrencies across industries, and listen to the learnings from high- profile launches in recent years.
Markets Track. Bullish or bearish, crypto markets are global and here to stay. This track will examine trends germane to both retail and institutional investors including market dynamics, exchanges and trading infrastructure, capital formation and regulatory challenges. You will hear from the major players at the intersections of Wall Street, Silicon Valley, and digital currency.
Wall Street Meets Crypto. The frenzy of crypto bubbles and blockchain hype faded quickly in 2018. How is the industry recalibrating itself for long-term growth and adoption? What are the key drivers and hurdles towards enterprise adoption? Hear from the developers, founders, and investors building the next wave of innovation.
Crypto Funds 2.0. The argument of crypto asset management versus traditional finance management is one that remains at center stage. Discover how blockchain and crypto converge with traditional finance services. Hear from institutional traders, regulators, enterprise software providers and more.
Policing the Blockchain. While the crypto market saw both peaks and valleys, it spawned an opportunity for new entrants to seize the opportunity to buy low and get in on a market that is sure to reach new heights. But this next generation of crypto funds will look different and pursue a different type of "value." So what will this mean for you? Hear from fund managers, protocol builders, exchanges, and analysts.
Gaming for users. First comes blockchain, then comes… gaming? Blockchain gaming is predicted to be a major driver of adoption to the technology. Hear from legacy publishers and studios, as well as blockchain startups and pioneers who are trying to make blockchain fun again.
An Open Financial System. How are law enforcement and regulators using the blockchain to protect the public? Hear from law enforcement, regulators, founders, and analysts on the tension between cryptocurrencies and forensic analysis.
BWF is where the Blockchain professionals create their own program from a wide range of high-level options including conference sessions, workshops, live show, case demos, and mentoring clinics. The leading speakers, presenters, and mentors took to the stage, with the conference sessions drawing consistently strong attendance right across the themed agenda.

HedgeThink.com is the fund industry's leading news, research and analysis source for individual and institutional accredited investors and professionals