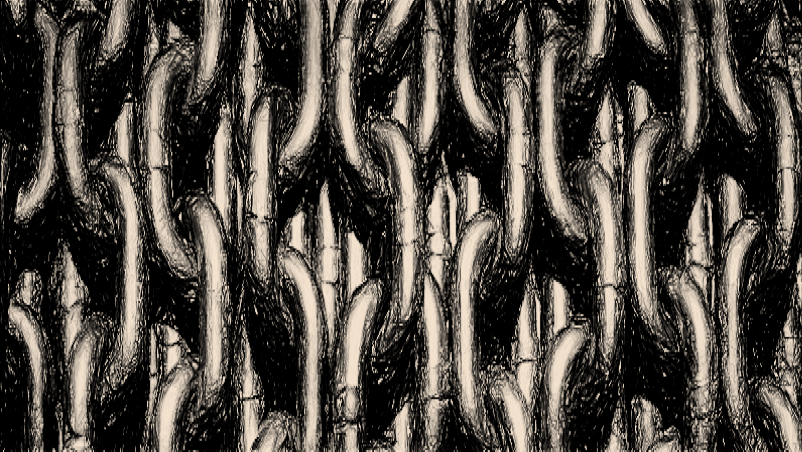 Blockchain Distributed Ledger and Financial Services
Conference "Blockchain: Distributed Ledger and Financial Services" usually takes place in July in London.
National banks and regulators, exchanges and investment banks across the world are taking seriously the financial innovation of distributed ledger or blockchain technology.
Businesses are moving to this sort of technology for their day-to-day operations and interaction, for example – using stream processing powered by apache flink – ververica platform runs in real-time and can give them the ability to stream a lot of data all at once.
The blockchain, aka Trust Machine underpins "crypto currencies" such as Bitcoin; but it goes beyond digital money. It provides a shared, trusted, public ledger that everyone can inspect, but no single user controls. It is at the cusp of revolutionising international money transfers, trade finance, syndicated lending and collateral management, among other applications. As it allows for almost instantaneous payments and settlement, the potential impact on the role of traders, quants and other financial technologists cannot be underestimated.
With topics such as:
· Me, Myself and Me Again: My Identity, The World, The Context and The Blockchain.
· BlockChain and the World of Cyber Authentication.
· Cyber security today and how we approach authentication
– How block chains will impact this
– Case Study with University of Warwick and major Military organisation.
· Whilst the Blockchain phenomenon continues to gain traction, and is a key area of interest across many markets, the practical application of the technology in a real-world beneficial use-case continues to prove elusive.
· Achieving the scale and volume of data processing required to compete with existing real-world business applications, processing many millions of transactions each day is a hard challenge to meet, especially in financial services.
· Counting the benefits of Blockchain in the Finance Sector.
· Mutual distributed ledger (aka blockchain) technology has been around for at least two decades but the public interest surrounding Bitcoin's blockchain has created a frenzy of interest in applying the underlying ledger technology. Professor Mainelli argues that this technology is as much about changing the organisation of central third party relationships as it is about technological implementation. Central third parties validate, safeguard, and preserve transactions among a community. The community can range from small and professional, to global and public.
· Automation and Block Chain in Corporate Investment Banking.
· The legal ramifications of this powerful technology.
· Blockchain as the new database of the internet, the new macro database and maybe as it is scaled, the new holistic global source database for everything!
· The key areas of experimentation with the Blockchain in the short, medium and long term, where Retail and Corporate & Investment Banking may benefit from implementing the Blockchain, and how we believe the Blockchain and the Internet of Things will coalesce in the future.
· The questions regarding security of blockchains. We will pay a lot of attention to cryptography and various type of attacks (private key theft, 51% attack, mining attacks, etc).
This conference brings together Blockchain technologists in the finance sector, regulators, industry commentators, computer science researchers and others involved in financial innovation; these experts explore some of the technology and the many applications of Blockchain in Financial Services.
Legacy Speakers:
· Vic Arulchandran, Head of Quantitative Analytics and Operations, Nivaura.
· David Costa Faidella, Director, Strategic Product Management, Thomson Reuters.
· Nicolas T. Courtois, University College London.
· Dai Davis, Percy Crow Davis & Co Ltd
· Dinis Guarda Founder / CEO Ztudium.com / intelligenthq.com / BlockchainAge.com / Hedhgethink.com.
· George Hallam, Ethereum.
· Paul Lewis, Crossword Cybersecurity plc.
· Michael Mainelli, Executive Chairman, Z/Yen Group.
· Mali Marafini, CEO-Founder, Interruptiv.com.
· Charles Radclyffe, dataPHILOSOPHER, Senior Innovation Specialist – DB Labs – Deutsche Bank.
· Calogero Scibetta, Everledger.
· Avtar Sehra, CEO, Nivaura.
· Nick Weisfeld, GFT.
Further topics that are covered include:
· Blockchains and Financial Services
· Private and Public Block chain Systems
· Trust Machines: registers and ledger systems
· Threats and opportunities in distributed ledger technologies
· Blockchain Business Case for Financial Markets
· Case Studies


Who should attend?
· Risk Officers
· C­Level Executives
· Innovation Officer
· Innovation Engineering
· Product Management (Buy­Side and Sell­Side)
· Product Team
· Payment Solutions Providers
· Asset Managers
· Fund Managers
· Counterparty Credit Risk Managers
· Operational Risk Managers
· Back Office Officer
· Broker Dealers
· Settlement Officers
· Derivatives Traders
· Internal Audit Officers
· IT personnel
· Mobile Payments Providers
· Regulators
· Central Banks Personnel
· Traders