In the past few years, there has been a lot of noise about social media in the financial services industry, with the emergence of social trading platforms such as eToro and Zulutrade, events such as the 'hack crash' in which a fake tweet caused the stock markets to plunge momentarily, and the adoption of social media feeds and analysis tools as an integral part of trading platforms such as the near-ubiquitous Bloomberg terminal.
Now, it seems as though the social media revolution is coming to the world of investing – which can be defined as the practice of making long-term investments in vehicles such as mutual funds, hedge funds, or in public or private companies. Up until recently, investors have had to rely on the advice of financial advisors and financial publications – such as the 'your money' sections of Sunday newspapers. Now, with social media providing people with far greater access to the testimonies and recommendations of a wide swathe other investors, rather than merely those of journalists and self-appointed experts.
In order to shed some light on this emerging trend, and what it has to offer for private investors, investment specialists Black Swan Partners have put together a white paper titled 'Social Investing Part 1: The Opportunity to Address the Confidence Gap', which can be viewed below.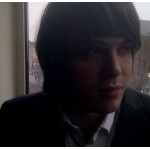 I am a writer based in London, specialising in finance, trading, investment, and forex. Aside from the articles and content I write for IntelligentHQ, I also write for euroinvestor.com, and I have also written educational trading and investment guides for various websites including tradingquarter.com. Before specialising in finance, I worked as a writer for various digital marketing firms, specialising in online SEO-friendly content. I grew up in Aberdeen, Scotland, and I have an MA in English Literature from the University of Glasgow and I am a lead musician in a band. You can find me on twitter @pmilne100.