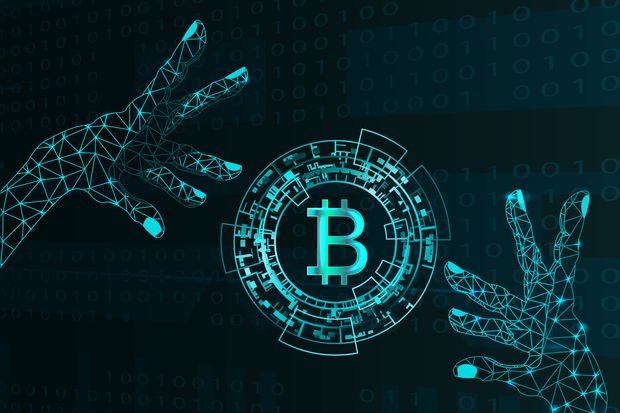 There's no denying that cryptocurrencies are taking over the world; there are almost 6,000 registered at the moment, with Bitcoin being the most popular. If you ask someone on the street about cryptocurrencies they know, they are most likely to give this example – it shouldn't come as a surprise, though, as it is the world's largest cryptocurrency.
According to the experts from CryptoNewsZ, 'Numerous people understand Bitcoin as the speculative type of investment to transact online. It is a superior form of currency as it cannot be censored, confiscated, or inflated.'
However, it is worth noting that there are numerous new cryptocurrencies, which, with a little bit of research, can turn out to be one of the best investments of your life. In fact, since cryptocurrencies are not really regulated by law yet, they are worth as much as one is willing to pay for them – and it can be a lot, as long as you know which cryptocurrencies to invest into.
Do you want to know more about which cryptocurrencies will be the best investments in 2021? Keep reading, then!
Gold Secured Currency (GSX)
Gold secured currency is an invention of Apollo Fintech. As it is the first quantum secured stablecoin, it will remain unaffected once the quantum technology is introduced. It combines the qualities of a stablecoin, investment coin, and cryptocurrency.
GSX is in distribution at $0.046. However, as long as the gold production is going on, the price will continue to increase. This cryptocurrency has adapted the blockchain's technological factors, such as high-quality security or sharding sustainability. Apart from gold, GSX is backed by more or less 3,000 acres of platinum and gold-rich land in Zimbabwe.
Gold Secured Currency is aiming at a 500% surge by the end of 2021. Their owners receive not only the first stablecoin that increases in value invariably but also full ownership rights to the lands and exclusive rights to mining equipment, refineries, and resources.
Tezos (XTZ)
Currently, Tezos trades at $2.74 with a market capitalization of $2,032,636856. Depending on their limits, users have access to affordable staking. Due to the fact that delegation of awards is possible, you can receive them after more or less 20 days. Tezos deploys a liquidate Proof of Stake System. This means that you can either become a block validator or delegate the tokens to other validators. The users are given the opportunity to make amendments to the system.
It is also worth mentioning that Tezos is less likely to be hurt by a cyber criminal's attack because of its smart security protocol.
Cardano (ADA)
While, at the moment, Cardano is trading at $0.141425 with a market capitalization of $3,666,748,656, it is on its way to developing its own blockchain. Not so long ago, Cardano transitioned to Shelley, which is the second phase of its roadmap – not only did it push up its prices but also improved its features.
There are hopes that by 2021 the network will reach an increase of more than 2000%, which is why this is a viable way to invest your cash.
Monero (XMR)
Monero, which had its launch in 2014, is a Proof-of-Work system with a market capitalization of $1,341,710,290 and selling at $76. It is one of the most secure platforms for conducting transactions, as it uses advanced encryption technology.
XMR coins can be achieved with the help of computerized protocols that solve complex mathematical problems. Everyone can become a contributor to the development program. What's more, Monero can be used as a payment method with various business merchants.
The Bottom Line
Cryptocurrencies are growing in strength – not only the biggest ones, such as Bitcoin, Litecoin, or Tether but also the smaller, not as widely known coins.
There are several benefits linked to investing in cryptocurrencies. First of all, they are not restricted by geographical boundaries, which is why many individuals and businesses decide to experiment with them. Second of all, it is very easy to invest in cryptocurrencies – all it takes is a few clicks. Depending on your needs, there are several exchange platforms that you can use that, apart from helping you invest, also offer you an in-built wallet that keeps your digital money safe and sound. You're safe from government restrictions and surveillance, and no one can take these coins away from you.
The list could go on and on, but you probably get the drill. Now, the only thing you need to decide on is which cryptocurrency it will be. Good luck!

HedgeThink.com is the fund industry's leading news, research and analysis source for individual and institutional accredited investors and professionals