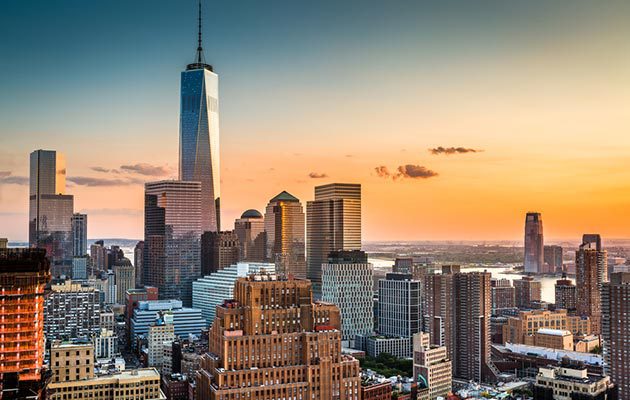 Back in 2007, Berkshire Partners decided to open up a Hedge Fund and Stockbridge Partners was launched. It seemed to be a wise decision, because today Stockbridge Partners LLC has discretionary assets under management (AUM) of $1,961,876,676 (Form ADV from 2015-03-31). Stockbridge Partners is a hedge fund with 1-10 clients, their last 13F filing for 4th quarter 2015 included $1,807,786,000 in managed 13F securities and a top holdings concentration of 85,47% with largest holding Transdigm Group Inc.
Source: Novus
In their official Investment strategy they mentioned main key facts:
To embrace a long-term investment focus.


"We are explicit on this point: we are patient capital, willing to wait for our investments to prove themselves and not necessarily discouraged by a temporarily out-of-favor enterprise.

To apply this long-term perspective to a concentrated portfolio.


"We would rather have our portfolio comprised of our best ideas. A company makes its way into our portfolio only after it has been deeply researched and it presents a compelling long-term return".

To employ methodology of deep research, close monitoring and an active dialogue with management.
And of course, being established by Berkshire Hathaway actually is significant advantage as hedge fund relies heavily on Berkshire's intellectual capital, relationship and infrastructure.
Hedge Funds main investment strategy is investment in undervalued companies on the long side. As a result of a great deal of accuracy surrounding their public data, they have increased their Market Value for $178 Million to $17.8 Billion, peaking a littel of ver 2 Billion in July, 2015.
Source: Novus
Performance Data
The following data was presented by Novus and it includes stimulated performance, market value, market cap analysis, position sizing, Win/Loss Ration and Crowdedness.
Crowdedness Ratio – should be taken in to account froma risk management perspective. It is a function of #HF Owners and HF % ADV. The average crowdedness ration is 0.78, while Stockbridge has 0.9. Below are top 5 names with highest crodedness ratios:
Win/Loss Ratio: With an average contribution by a loser divided by an average contribution by a winner, Stockbridge Partners LLC achieved 12.7x of win/loss ratio and posted a Batting Average of 51.3% (% of Securities that outperformed their sector level benchmarks). Thus, they were able to generate a positive contribution of 10,731 bps over the total time-frame of analysis.
Position Sizing represents returns from their high conviction names. And as it is shown, all positions in the portfolio are greater than 3.5% as of March, 2016. ALso, there is a clear link between performance and conviction. The below bar chart represents company's confidence: the more confident they are in a name, the higher the likelihood of outsized returns.

HedgeThink.com is the fund industry's leading news, research and analysis source for individual and institutional accredited investors and professionals