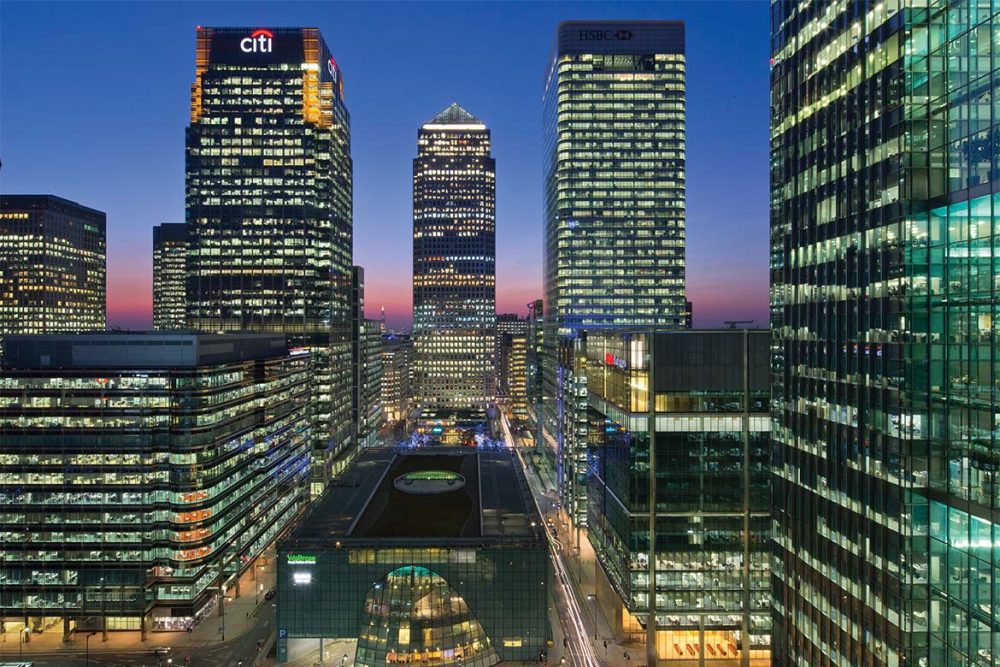 New tech roles in banks has increased by a staggering +46% in the last three years – making traditional banks the most prominent recruiter for tech professionals.
To date, a third of overall job vacancies within banks is now tech related – jumping from less than a quarter (23%) just three years ago.
The findings come from a new report from global recruiter Robert Walters and market analysis experts Vacancy Soft – which highlights the impact of COVID-19 on the banking sector – Fintech: Challenger to Competitor.
Tom Chambers, Senior Manager – Technology at Robert Walters comments:
"Lockdown and social distancing measures mean that banks have had no choice but to scale back their retail operations, instead pushing customers towards digital platforms.
"With the most at risk to COVID-19 also being the ones who traditionally were the most reliant on counter services, the societal challenge will be to help the elderly use banking services online – where their motivation is that they simply don't have a choice.
"Assuming they successfully make this switch, retail banking as we know it will be changed – or in some instances disappear – forever."
A Cultural Shift
With the UK having one of the highest adoption rates of digital and online banking in the world – growing by 32% in the last 10 years – it seems the digital cultural shift was already taking place.
In fact, adoption rates of online banking in the UK was at an all-time high of 73% in 2019, with the majority of users accessing platforms via smart phones (64%), compared to over tablets or computers (34%).
Robert Walters analysts predict online banking penetration to reach 90% by the end of 2020, driven predominantly by COVID-19, the fast-growing presence of fintechs, and the increased investment from banks into their digital product.
Ben Litvinoff – Business Director at Robert Walters comments:
"Traditional banks have come under criticism for their service offering during the COVID-19 outbreak, with calls from for the financial services industry to work more closely with fintech counterparts to better utilise data and improve customer service.
"In the past five years alone, we've seen banks race against the clock to create smartphone friendly apps, which provide the same level of service and accessibility as some of the popular fintech platforms.
"However beyond apps, fintechs have remained one step ahead in their digital offering and during the pandemic have been well-placed to take market share on digital lending, guaranteeing deposits, direct debit payments, and fast-paced decision making powered by AI and data.
"In turn, banks and financial services firms have woken up to this and have been growing their tech teams at a much faster pace than their fintech challengers."
Banks Play Catch-up
In the last three years the percentage of tech vacancies in overall job roles advertised for banks has increased by +7% (to make up 30% of overall jobs), and has decreased by -2% in fintechs (to make up 46% of overall jobs).
Tom Chambers, Senior Manager – Technology (London) comments:
"Despite Brexit, the UK remains an attractive hub for fintechs. Growth of the sector can be illustrated by the ongoing increase in vacancies since 2018 – up +16% in 2019, and +53% since 2017.
"However when looking at the slight slowdown in tech roles within fintech, the impact of Brexit and regulation can certainly be seen here. Professional vacancies within legal, change management, and risk grew in fintechs as companies have been forced to prepare for leaving the single market."
Dan Simmonite, Business Director at Robert Walters, comments:
"Banks have had to alter their business processes in response to the way in which their customers currently are (or will) engage with technology.
"Where banks have been off-shoring or looking at ways to automate or streamline traditional roles, the cost saving from this is going back into a heightened investment into digital infrastructure – where the teams are based in the UK."
This change is most evident when you compare the decline of traditional job roles within banks in the UK – a decline of 42% over the past three years (equivalent to 100,000 jobs) – to the growth of tech roles, currently standing at +46% increase in the last three years.
It also seems the trend of regionalisation within banking shows no signs of abating, with tech vacancies in the regions increasing by +50% since 2017 and +7% in 2019.
In London, tech vacancies within banking has increased by +23% over the past three years, and by +0.45% last year.
Ahsan Iqbal, Director of Technology (Regions) at Robert Walters, comments:
"Where in some cases banks are offshoring or nearshoring traditional roles, the strength of tech talent in the UK has meant that tech departments are here to stay.
"Tech hubs outside of the capital – namely Birmingham, Manchester and Liverpool – have now built strong foundations rivalling what is available if the City or Shoreditch for a lower cost.
"As living costs also continue to be a concern for professionals, the regions will be able to hold onto or attract tech talent that would have otherwise left for London and other European cities."

HedgeThink.com is the fund industry's leading news, research and analysis source for individual and institutional accredited investors and professionals