Last week we saw elevated levels of volatility and uncertainty. The week before SVB was failing in the midst of a regional banking crisis. Last week we saw the SNB step into backstop Credit Suisse as the troubled lender grappled with a falling share price and a lack of confidence.
In amongst this news flow the ECB raised rates as expected by 50bps but as the US Dollar fell with yields lower, how long will the Fed keep rates higher and longer?
The Euro lost against all major currencies except the Dollar. The ECB raising rates by 50bps was more than offset by a dark cloud hanging over the Eurozone banking sector worries. The Euro lost 1% vs the GBP and 2% vs risk currencies.
The GBP gained vs the US Dollar again as the USD weakened but with a lack of any real data or political developments it ended the week +1% vs the USD.
Commodity currencies did well as US dollar lost ground along with US Yields. Both NZD and AUD gained around 2% vs the US Dollar with the best performer JPY gaining around 2.5%
Oil lost as the global outlook weakened through the week. The banking issue is weighing on the overall global economy and oil lost ground because of this. WTI lost 13% closing around $66 with any break of $64 being closely monitored.
The week ahead will be looking at the weekend and how the unfolding SVB story is handled. A quick move by the Fed and Treasury will bolster markets for Monday but the fallout from this could reach far and wide with many tech companies moving assets.
The week ahead will be busy with many people looking at the unfolding situation in the banking sector. If more central banks will need to step in to calm any form of contagion. We also have the Fed interest rate decision and 25bps is expected but there is plenty of room for surprise here. We also have rate decisions from BoE and SNB this week.
Weekly Majors Market Performance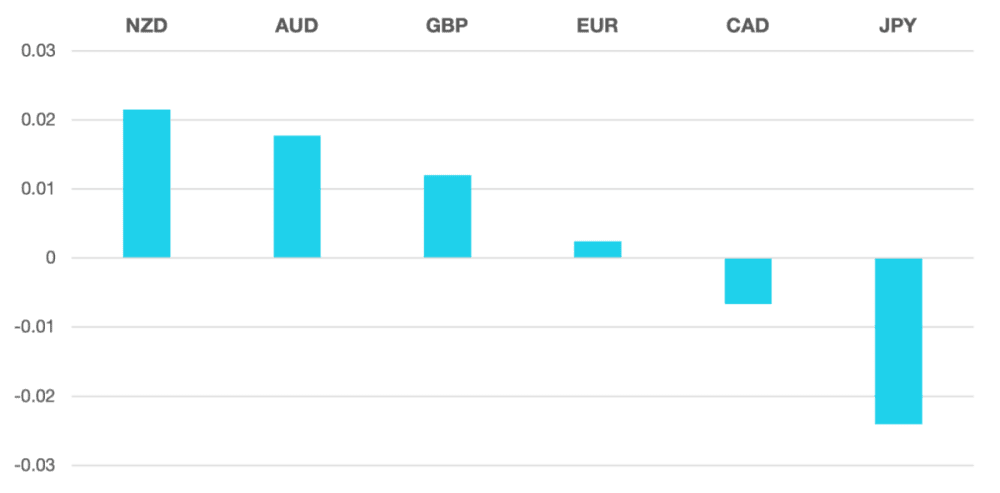 Cromwell FX is a quantitative FX manager offering superior risk adjusted returns. The portfolio is the most liquid pairs . The strategy is fully automated and adhere to strict rick management procedures to control leverage and position limits.
The post Banking Crisis on The Horizon? first appeared on trademakers.
The post Banking Crisis on The Horizon? first appeared on JP Fund Services.
The post Banking Crisis on The Horizon? appeared first on JP Fund Services.