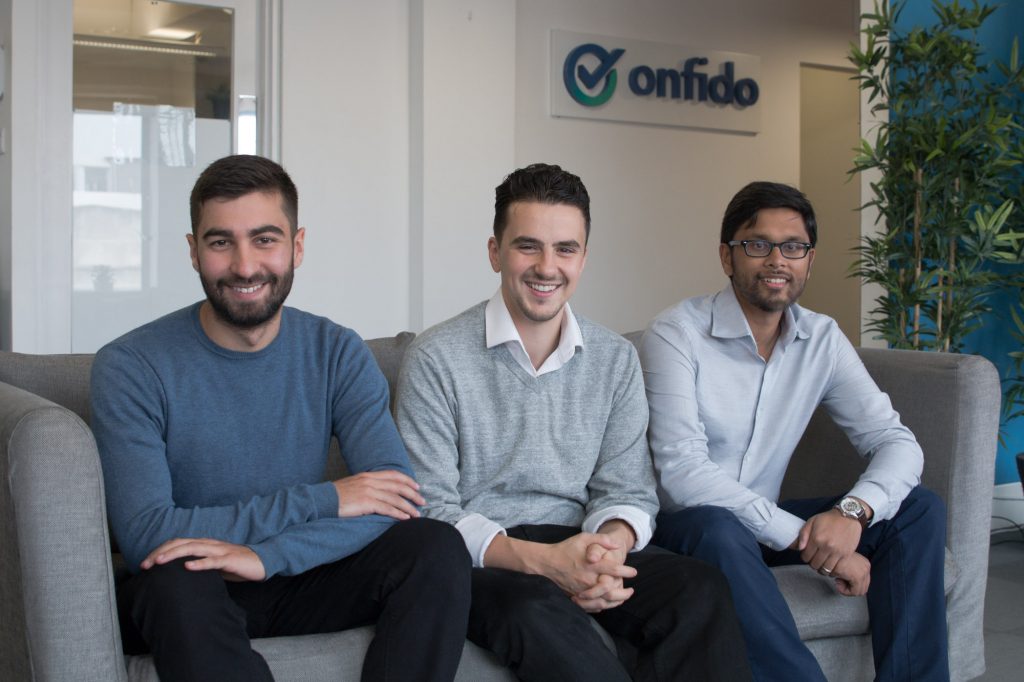 Onfido, the global identity verification provider, today announced that revenue grew by 137 percent year-over-year in the first quarter of the year. The notable revenue growth was met with key leadership appointments, partnership and customer wins, and industry recognition, to continue significant momentum for the company well into the year.
"Our increased market traction, wins coming from key geographies, and ability to recruit top talent away from tech giants is filling our sails," said Husayn Kassai, CEO and co-founder of Onfido. "We're feeling really positive about our continued progress and remain focused on building the new identity standard for the internet to help everyone access what our increasingly digital world has to offer."
With just a photo of an identity document and a selfie video, anyone can access a host of online services in a matter of seconds from some of the biggest names in financial services, transportation, online marketplaces and communities, gaming and other industries—all fueled by Onfido's artificial intelligence-powered identity verification. Highlights to date this year include:
Investment and Expansion
$50M funding round – led by SBI Investment, Salesforce Ventures, M12 (formerly Microsoft Ventures), FinVC and others, the investment will help Onfido consolidate its core market in the U.S., accelerate expansion into high-growth regions including Europe and Southeast Asia, as well as advance product development.
France launch – Onfido announced plans to invest €4 million in France and has signed more leading French brands, including the Europcar brand (part of the Europcar Mobility Group brands portfolio) and AR24, and has partnered with IDEMIA, the global leader in Augmented Identity, to promote its rapid expansion in France. In support, it has opened its first Paris office.
Leadership Additions
Customers
RVShare – Onfido partnered with RVshare, the world's first and largest peer-to-peer RV rental marketplace, to reduce fraud and build trust among its national community of 60,000+ recreational vehicle lenders and their renters.
Drover – Onfido enables mobility-as-a-service platform Drover to quickly and easily get new users on the road, while delivering the trust and security that's integral to its growing business of smart and secure car subscriptions.
Sidehide – mobile hotel booking app Sidehide and Onfido partnered to deliver a frictionless, one-click hotel experience. With just a smartphone, users will be able to make a booking, verify their identity and go straight to their hotel room, bypassing the check-in desk. Based in Switzerland, Sidehide is launching in Berlin and will expand to new cities across Europe.
PensionBee – chose Onfido to deliver frictionless Know Your Customer (KYC) compliance and streamline processes. PensionBee has over 125,000 users and currently onboards hundreds of customers each day.
BitPay – in a new partnership, Onfido announced that it will accept Bitcoin payments via BitPay, which in turn will use Onfido's technology to meet KYC requirements and onboard new users to its platform swiftly and securely. BitPay is the largest global crypto payments provider; it processes over $1 billion annually from merchants and B2B customers.
2nd Address – chose Onfido to power its modern booking experience with trusted AI-powered identity verification. The service provides long-term rental accommodations to working professionals in key U.S. locations including the San Francisco, Los Angeles, New York, Chicago, Washington, D.C. and Boston areas.
Partnerships
Recognition
CB Insights AI 100 – Onfido was named to the CB Insights AI 100, a list of the most innovative artificial intelligence startups globally, in the "Legal, Compliance & HR" category.
Cybersecurity Excellence – Onfido has been recognized in three product categories at the 2019 Cybersecurity Excellence Awards. Onfido's Identity Verification Engine was a Silver Winner for Fraud Prevention, and Bronze Winner in both the Artificial Intelligence Security and Multi Factor Authentication categories.
Top 100 Influencer in Identity – Parker Crockford, Onfido's Director of Policy & Strategic Accounts, was named a 2019 Top 100 Influencer in Identity by One World Identity (OWI), a leading data intelligence company focused on identity, cybersecurity and the data economy. One World Identity's list includes pioneers, innovators and policymakers working to advance inclusion and data privacy.

HedgeThink.com is the fund industry's leading news, research and analysis source for individual and institutional accredited investors and professionals