A couple of weeks ago, we covered the beta launch of a new educational game for iOS and Android called 'Beat Wall Street'. This game is basically a simplified simulation of stock market trading, using real-time data from BATS Chi-X as a basis. As such, it's a wonderful educational tool for learning about the markets and identifying the best stocks to invest in without getting bogged down in the technicalities of trading.
Players start the game, which is played online with all the other users of the app, with a free portfolio, with which they can trade big-name European stocks from nine different industries, going long or short. At the end of the competition, whoever has the most money is the winner, and a new competition starts.
New Game Underway
And today, that's exactly what's happening now, with the second beta game just getting underway. Already, there has been significant interest from financial schools, and so far 127 have signed up to compete in the competition, with Harvard and LSE said to be approaching a 'critical mass'.
Key to the appeal of the game is that it allows traders to compete with one an other in private games, and also that it allows teams of traders to band together as if they were an investment firm and compete with other teams. This latter feature has been enthusiastically adopted by schools, who are sending out teams of Beat Wall Street traders to compete with those from other schools in an echo of high-school sporting contests. Soon, we will know which business schools are turning out the most promising young traders.
As a training tool for people who are interested in becoming traders, it's very useful indeed, as it can provide them with a strong grounding in the types of things that can move markets, and the factors that influence the price of individual equities. It also serves a purpose for the financial services industry as well, helping to get more people interested in and educated in the ways of the markets, and also identifying the next generation of top trading talents.
Internship
As an incentive for students at business and finance schools in the UK, the top-ranking traders get the chance to win an internship with a leading trading brokerage, such as FXCM or Saxo Bank.
With the first monthly game drawing to a close, and a trader named 'Specter' winning the first contest, the second beta competition is now open, and this time the winner can claim themselves an iPad air as well as a trading internship.
While it undoubtedly has an appeal for students and teachers at business schools, it is in fact a great way for anyone with an interest in the markets to learn more about them and put their theories to the test. All the skills that can be gleaned from playing this game are transferable to trading the markets for real, so if it turns out that you have a talent for this game, then there is a good chance that you'll be successful when you turn your hand to trading the markets for real.
Warren & Bernanke
As an adjunct to the main game, there are also several educational features designed to illustrate certain market principles and act as an indicator of wider trends in the market. One of these involves two cartoon animals entitled Warren the Wolf and Bernanke the Bull, after legendary investor Warren Buffet and outgoing Fed chairman Ben Bernanke.
Every week, Bernanke the Bull buys the top five most popular stocks in the game, and Warren the Wolf will short them. In the last game, Bernanke came in at #63 with a return of 1.33%, and Warren did much worse, with a loss of -4.52% and a dismal ranking of #598. At the end of the game, Bernanke's portfolio consisted of equal 20% shares in Accor SA, AstraZeneca, ABB AB, Aberdeen Asset Management PLC, and Adidas AG. However, in a month with different market conditions, Warren could well end up ahead. It all adds to the fun, while fulfilling a serious educational purpose.
If you'd like to give it a try, and you have a compatible Android or iOS device, the app can be downloaded from the App Store or Google Play. You can join the game at any time, and with the latest game only starting on May 1st, you could still be in with a great chance of winning the May competition – if you choose the right stocks!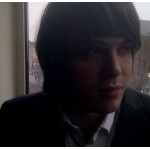 I am a writer based in London, specialising in finance, trading, investment, and forex. Aside from the articles and content I write for IntelligentHQ, I also write for euroinvestor.com, and I have also written educational trading and investment guides for various websites including tradingquarter.com. Before specialising in finance, I worked as a writer for various digital marketing firms, specialising in online SEO-friendly content. I grew up in Aberdeen, Scotland, and I have an MA in English Literature from the University of Glasgow and I am a lead musician in a band. You can find me on twitter @pmilne100.